Shivers (Collector's Series): Blu-Ray Review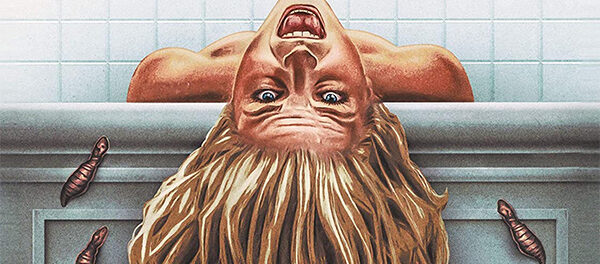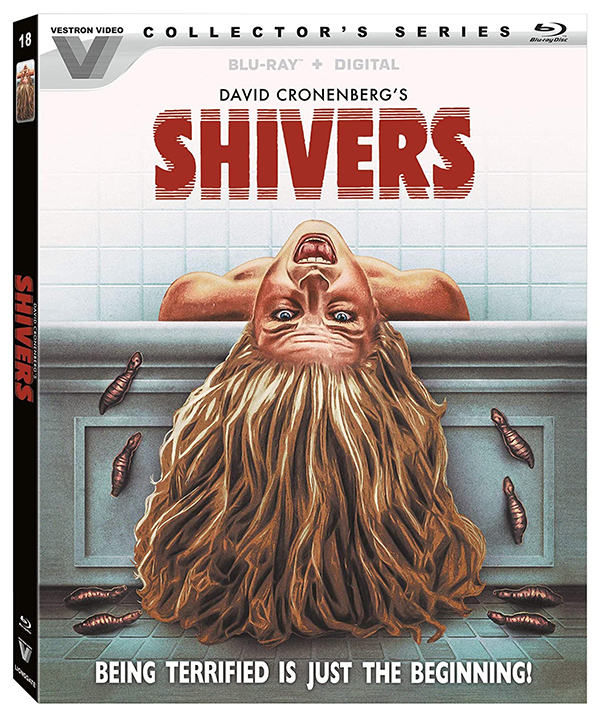 Shivers is considered by many, writer/director David Cronenberg's feature film debut (Released in the U.S. under the title They Came from Within). However, Crimes of the Future and Stereo predate it.  Maybe since Crimes of the Future is only about an hour long, it might not be considered a feature. Shivers is also notable for being produced by Ivan Reitman as well as being the most profitable Canadian film made to date in 1975. Shivers is now available on Blu-ray in North America for the first time, courtesy of Lionsgate's Vestron Video collection.
Set in a luxury high-rise apartment building on an isolated island in Montreal, the residents are being infected by a parasite that turns them into ravenous, sex-crazed monsters. The infection spreads with sexual contact and it doesn't take long before those who are not infected need to fight for their lives. This was a very controversial film upon its release and it is easy to see why. Though it did put a dent in the filmmaker's rising career, it thankfully, didn't stop him from pushing the boundaries in his films to follow.
I have heard great things about the 2017 U.K. Arrow release, which I have never seen, but I will say that this 1.78:1 1080p transfer looks quite great and the DTS-HD MA 2.0 mono track is just fine for this type of production. Where the release truly shines is in the bonus content.  There is a new commentary with David Cronenberg and co-producer Dom Carmody, as well as a new interview with the filmmaker. There are also a couple other new interviews included on top of some older bonus features.  If you are a Cronenberg fan, this release should be an essential inclusion in your collection.
Special Features:
*NEW* Audio Commentary with Writer-Director David Cronenberg and Co-Producer Don Carmody
*NEW* "Mind Over Matter" – An Interview with Writer-Director David Cronenberg
*NEW* "Good Night Nurse" – An Interview with Actress Lynn Lowry
*NEW* "Outside and Within" – An Interview with Special Make-Up Effects Creator Joe Blasco
*NEW* "Celebrating Cinépix" – An Interview with Greg Dunning
Archival 1998 David Cronenberg Interview
Still Gallery with Optional Archival Audio Interview with Executive Producer John Dunning
Theatrical Trailers
TV Spot
Radio Spots
By: Marc Ferman