The War with Grandpa: Movie Review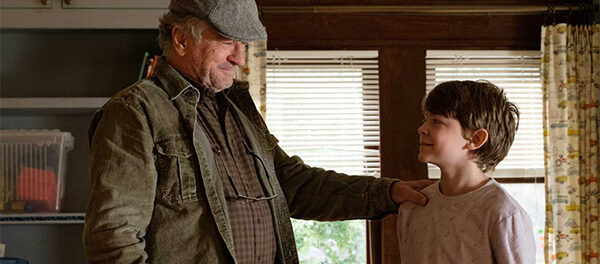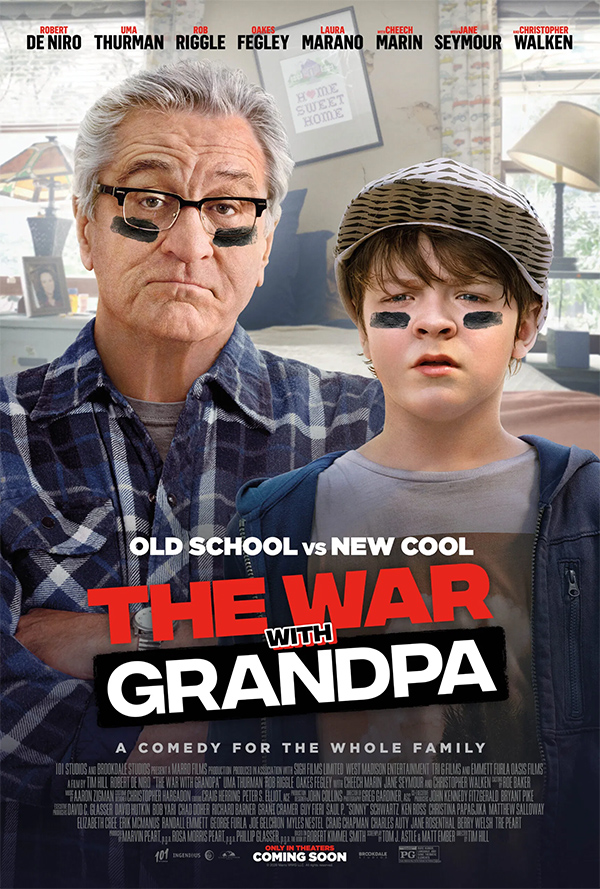 Writer/director Tim Hill had had plenty of experience bringing cute little talking CGI critters to the big screen with Garfield: A Tail of Two Kitties, Alvin and the Chipmunks and Hop. His latest feature, The War with Grandpa, replaces the CGI animals with Robert De Niro, Uma Thurman, Rob Riggle, Cheech Marin, Jane Seymour and Christopher Walken. That is an impressive cast for a live-action family film. Unfortunately, this lineup of players is completely wasted in an uninspired comedy that doesn't deliver a single funny moment.
Oakes Fegley who was terrific in 2016's remake of Pete's Dragon plays Peter, an average sixth-grader whose life is turned upside-down when his grandfather, Ed (De Niro) moves in and takes possession of Peter's bedroom. Now forced to move into the dark and dusty attic, Peter declares war with Ed in-an-attempt to win back his sanctuary. Ed who is getting fed-up with Peter's constant tricks, agrees to the war as-long-as it doesn't result in collateral damage, meaning family members must not be affected by the feud. For much of the film, Peter's friends join in the war, as well as Ed's friends (This is where Marin, Seymour and Walken come into play).
As I watched The War with Grandpa, I couldn't for the life of me imagine any of the adult cast-members actually enjoying this film if they were to sit down and watch it.  Thurman who hasn't done many features in the past few years is so much better than the material she has to work with. However, she comes out much better than the likes of De Niro and Walken, who is especially disappointing here. Based on the book by Robert Kimmel Smith, the screenwriters Tom J. Astle and Matt Ember deliver what essentially feels like one overlong sitcom, this makes sense since a great deal of their experience is in sitcoms. Even for a movie aimed at kids, The War with Grandpa is just-plain lazy and lacks any kind of real imagination.
By: Marc Ferman