Dragged Across Concrete: Blu-Ray Review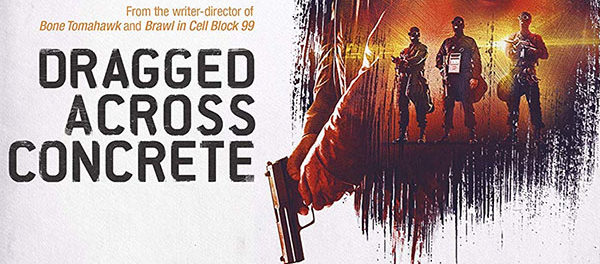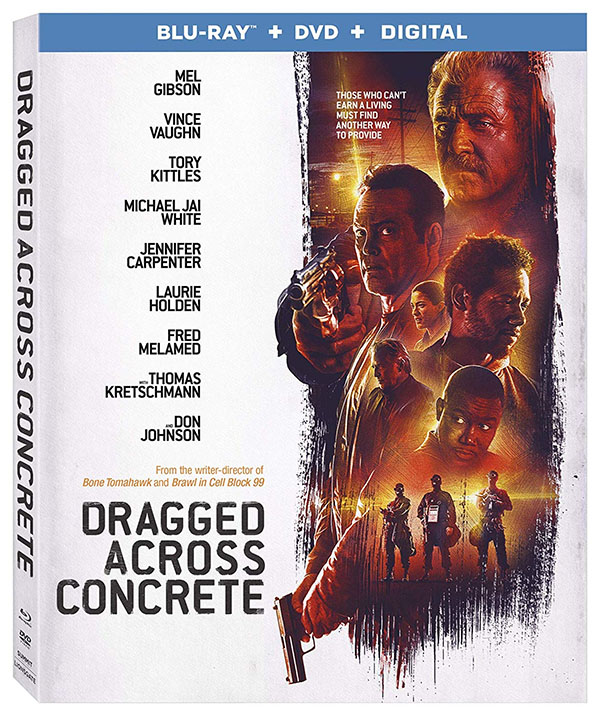 Arriving this week on Blu-ray and DVD is writer/director S. Craig Zahler's "Dragged Across Concrete". If you are familiar with the filmmaker's previous films, "Brawl in Cell Block 99" and "Bone Tomahawk", you know that he is someone who likes to take his time telling a story. Running at 159 minutes, "Dragged Across Concrete" is a slow-burn that may not be as strong as his past efforts, but is still so well written and acted, that it is nearly impossible not to be fully engaged.
The story centers on detectives Brett Ridgeman (Mel Gibson) and Anthony Lurasetti (Vince Vaughn), partners that find themselves in hot water after a video leaks of them using excessive force during an arrest.  When the detectives get suspended without pay, Brett convinces Anthony to rip-off some criminals.  You see, Brett has a wife who is very ill and his daughter is constantly assaulted on her way home from school. He wants to get his family out of the neighborhood and getting suspended had made that harder.  Anthony has plans of his own that are now strained as well.
If you think "Dragged Across Concrete" is just about there two detectives, you would be mistaken.  Zahler puts almost as much focus on the other criminals in the story as much as he does the two leads.  Everyone has their own motivations and Zahler leaves the audience wondering how everything will play out.  I will say the final act is much more reserved here than in "Bone" and "Brawl".  Things aren't as graphic this time around, but it doesn't make things any less interesting.  If you are a fan of the filmmaker and the cast, I highly recommend you check out "Dragged Across Concrete".
By: Marc Ferman