Dune (Limited Edition): 4K UHD Review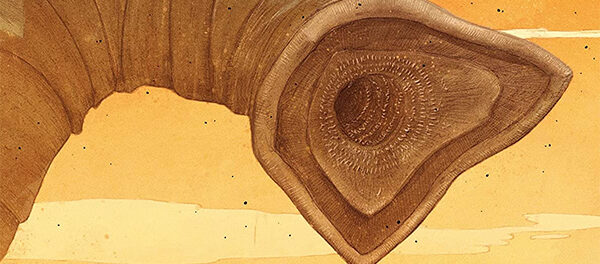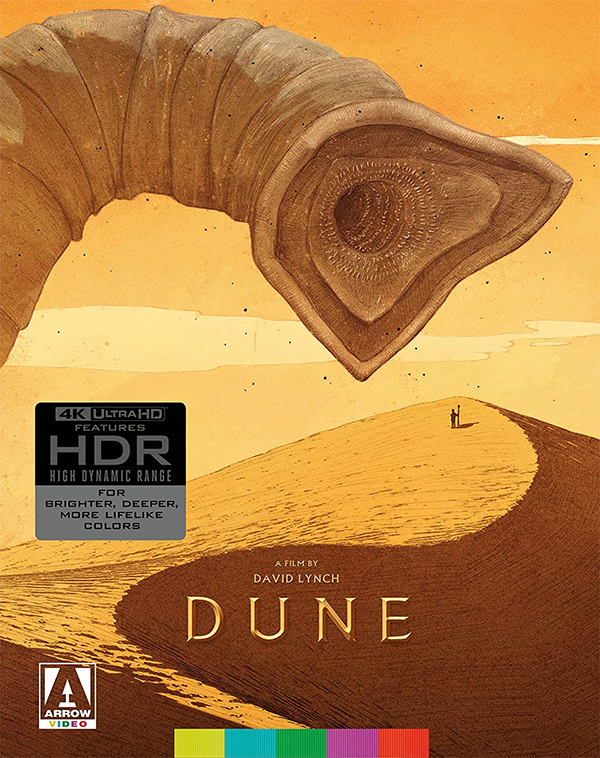 I remember at age 11 in 1984, I couldn't wait to see the sci-fi epic Dune when it arrived in theaters just-in-time for the holiday season. With the original Star Wars trilogy wrapping things up the year prior, I was all for being transported to another galaxy far, far away. Well, if you have ever seen David Lynch's adaptation of the Frank Herbert novel, then you know this isn't a film for the basic sci-fi fans. In my eyes, Dune was a mind-numbing epic-scale mess that I just couldn't wrap my head around at the time. What the hell did I just watch was basically all I could think about as I exited the theater. I absolutely hated the film.
Since seeing it upon its' theatrical release, I never had the desire to revisit the Dune. However, with the new remake coming next month and Arrow Video releasing a brand new 4K UHD, I figured it was time for me to give the 80's cult classic another viewing. After all, I am now 47 years old and there are films I enjoy more now than I did growing up, simply because I understand them better as an adult. Of course, there are movies I loved growing up that I can no longer stomach.
Set thousands of years in the future, two powerful families based on different worlds are fighting for control of the spice mélange on the planet Arrakis (aka Dune). House Atreides is one that is led by the noble Duke Leto Atreides (Jürgen Prochnow), while House Harkonnen is controlled by the evil and sadistic Baron Vladimir Harkonnen (Kenneth McMillan). The Baron knows that whoever controls the spice, controls everything, because the spice is life. However, it is the emperor of the known universe that is manipulating things from a far. Ultimately it comes down to Leto's son Paul (Kyle MacLachlan), who just might be the chosen one that will defeat the House of Harkonnen and the emperor and bring peace to the Arrakis.
While revisiting Dune, I must admit, that I did not hate the film as much as I did when I was younger. There is quite a bit to admire, more specifically, the set design is absolutely, incredible. The score by TOTO is also brilliant. My biggest issue with the film is not only its pacing but many of the editing choices. Granted this was a very troubled production and with such a large-scale production, the results of those troubles are easier to notice on screen. While some visual effects still look great today, many of them do no hold up well at all.
If you are someone who absolutely loves Dune, I can tell you that Arrow's new 4K restoration looks phenomenal. Taken from the original 35mm camera negative, the images on screen are striking. Now, with such clarity, the dated visual effects I mentioned prior do stand out more, but so does the detailed set and costume design. Because I haven't viewed the film since the mid-80's, I cannot compare it to the previous Blu-ray release, but I am sure it surpasses that release by miles with Dolby Vision.
There are tons of bonus features, but for the collectors, we get a 60-page book, as-well-as six lobby card reproductions and a fold-out double-sided poster. The original Dune has built up a large cult following over the years and even though I am still not really into the film, I know that those who do love Lynch's work will absolutely adore Arrow's release.
Bonus Materials:
Brand new 4K restoration from the original camera negative
60-page perfect-bound book featuring new writing on the film by Andrew Nette, Christian McCrea and Charlie Brigden
Large fold-out double-sided poster featuring original and newly commissioned artwork by Dániel Taylor
Six double-sided, postcard-sized lobby card reproductions
Limited edition packaging with reversible sleeve featuring original and newly commissioned artwork by Dániel Taylor
DISC ONE – FEATURE & EXTRAS (4K ULTRA HD BLU-RAY)
4K (2160p) UHD Blu-ray™ presentation in Dolby Vision (HDR10 compatible)
Original uncompressed stereo audio and DTS-HD MA 5.1 surround audio
Optional English subtitles for the deaf and hard-of-hearing
Brand new audio commentary by film historian Paul M. Sammon
Brand new audio commentary by Mike White of The Projection Booth podcast
Impressions of Dune, a 2003 documentary on the making of the film, featuring interviews with star Kyle MacLachlan, producer Raffaella de Laurentiis, cinematographer Freddie Francis, editor Antony Gibbs and many others
Designing Dune, a 2005 featurette looking back at the work of production designer Anthony Masters
Dune FX, a 2005 featurette exploring the special effects in the film
Dune Models & Miniatures, a 2005 featurette focusing on the model effects in the film
Dune Costumes, a 2005 featurette looking at the elaborate costume designs seen in the film
Eleven deleted scenes from the film, with a 2005 introduction by Raffaella de Laurentiis
Destination Dune, a 1983 featurette originally produced to promote the film at conventions and publicity events
Theatrical trailers and TV spots
Extensive image galleries, including hundreds of still photos
DISC TWO – BONUS DISC (BLU-RAY)
Beyond Imagination: Merchandising Dune, a brand new featurette exploring the merchandise created to promote the film, featuring toy collector/producer Brian Sillman (The Toys That Made Us)
Prophecy Fulfilled: Scoring Dune, a brand new featurette on the film's music score, featuring interviews with Toto guitarist Steve Lukather, Toto keyboardist Steve Porcaro, and film music historian Tim Greiving
Brand new interview with make-up effects artist Giannetto de Rossi, filmed in 2020
Archive interview with production coordinator Golda Offenheim, filmed in 2003
Archive interview with star Paul Smith, filmed in 2008
Archive interview with make-up effects artist Christopher Tucker
By: Marc Ferman