Threshold (Special Edition): Blu-Ray Review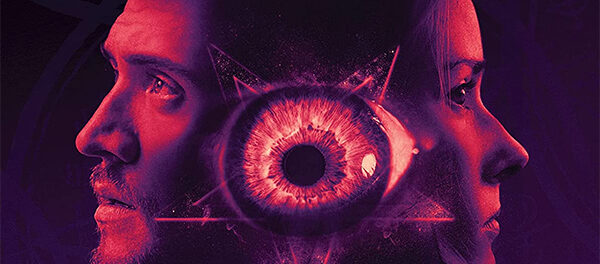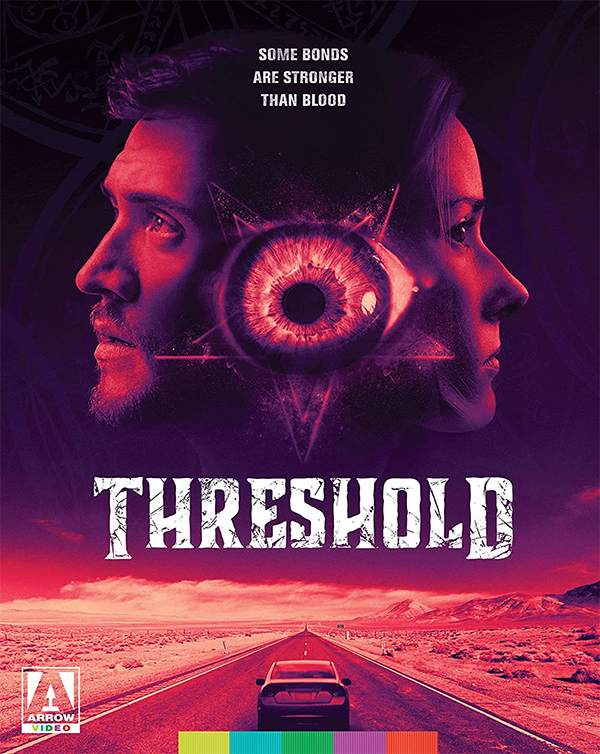 Available on Special Edition Blu-ray is Powell Robinson and Patrick Robert Young's Threshold. This is a micro-budget horror film that also works as a drama about two estranged siblings who come back into each other's lives when one of them is in desperate need of help. The horror elements may be few and far between, but it is thanks to Young's writing and the strong performances by leads Joey Millin and Madison West that kept me engaged with the narrative.
Threshold opens with Leo (Millin) getting a call from his sister Virginia (West), telling him that she is in trouble and needs help. When Leo arrives, his sister is shaking on the bed, which leads to her vomiting. With her drug use history, Leo understandably assumes that Virginia is on something again. However, she tries to assure him that she has been clean for eight months and what she is going through is something totally different. Virginia believes that some sort of cult cursed her and a strange man and that she can feel everything that he is feeling. Leo believes his sister is either still on drugs or mentally unstable. Still, he agrees to go on a road trip with her to try and locate this man, who she believes can put an end to the curse. If they don't find him, then she will go into rehab.
Threshold runs only 78 minutes but its still kind of a slow burn. Nothing scary happens through most of the film, but it does have a jarring finale that actually, works in some weird way. I thoroughly enjoyed this film. There isn't much to it, but the simplicity of it all is a major asset.
Bonus Materials:
High Definition (1080p) Blu-ray presentation
Original 5.1 DTS-HD Master Audio
Optional English subtitles for the deaf and hard of hearing
Brand new audio commentary with directors Powell Robinson & Patrick R. Young, producer Lauren Bates and lead actors Joey Millin and Madison West
Brand new audio commentary with directors Powell Robinson & Patrick R Young, and editor William Ford-Conway
Crossing the Threshold, a feature-length documentary on the making of Threshold
Elevating iPhone Footage: Color Correction Breakdown
Something from Nothing: Indie Genre Director Roundtable moderated by Scott Weinberg with directors Powell Robinson & Patrick R Young (Threshold), Brandon Espy (We Follow You), James Byrkit (Coherence), Zach Donohue (The Den) and Elle Callahan (Witch Hunt)
The Power of Indie Horror – Acting for Unconventional Film roundtable discussion moderated by Zena Dixon with the actors Madison West and Joey Millin (Threshold), Kelsey Griswold (Followed), Gabrielle Walsh and Ryan Shoos
The Sounds of Threshold original soundtrack
Threshold original outline script
Trailer and original teaser
Image gallery
Reversible sleeve featuring original and newly commissioned artwork by Coffee and Cigarettes
FIRST PRESSING ONLY: Illustrated Collector's booklet featuring new writing on the film by Anton Bitel
By: Marc Ferman