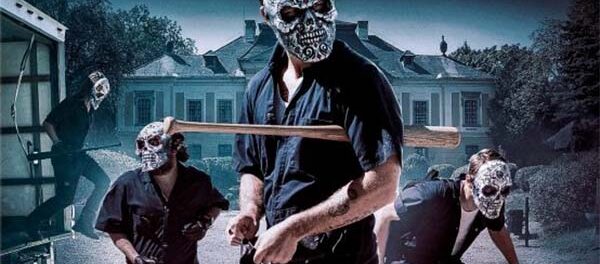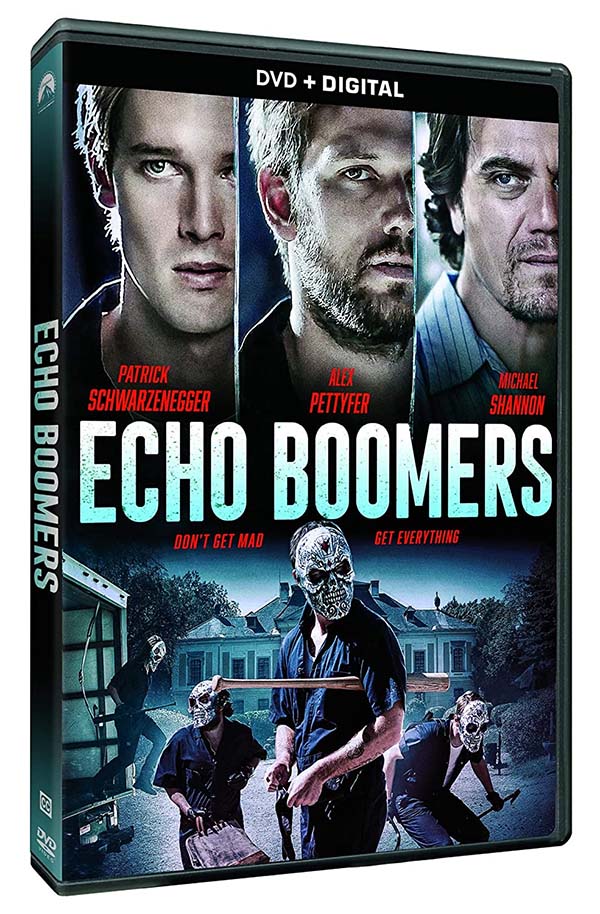 Arriving this week on DVD is the crime/drama Echo Boomers, starring Patrick Schwarzenegger, Alex Pettyfer, Hayley Law and Michael Shannon. Seth Savoy makes his feature film directorial debut with this true story about a group of college graduates who turn to a life-of-crime as payback to the nations one-percenters. At least, that is what they tell themselves to justify their actions.
Lance (Schwarzenegger) is a recently graduated art major who dreams of working in the art world. When his cousin Jack (Gilles Geary) offers to get him a job in Chicago, Lance hops on a bus to the big city. What Jack failed to mention is that the job is robbing homes of the extremely wealthy. Knowing what to take from the homes (including valuable art) is a skill that the crew of thieves, led by Ellis (Perryfer) can use. That is where Lance comes in. Although, he is not into the idea of doing illegal stuff at first, Lance quicky comes around and even starts enjoying it. The morality that Lance starts with seems to diminish too rapidly to be believable, and that is one of the many problems with the film.
Let me say, that Echo Boomers isn't a terrible film. I found myself quite entertained throughout. However, it never for a moment feels true which is a problem when it is supposed to be based on a true story. Savoy has assembled an impressive cast, and everyone is good, including Michael Shannon who has a small role as the shipping warehouse owner who buys the stolen property and ships it internationally. There is a love triangle subplot that just feels wedged in there and takes away from what could possibly be much more interesting conflicts within the crew.
The film does move along briskly, and Savoy is unquestionably a skilled filmmaker. However, I can't recommend Echo Boomers as much more than a serviceable, yet forgettable time passer.
By: Marc Ferman