The Opening Act: Blu-Ray Review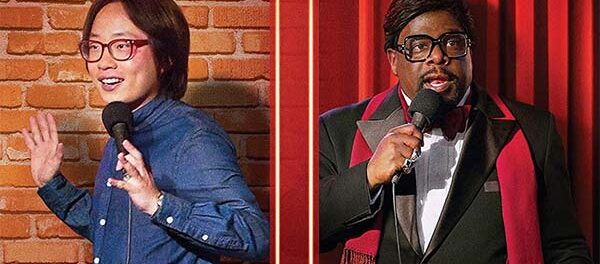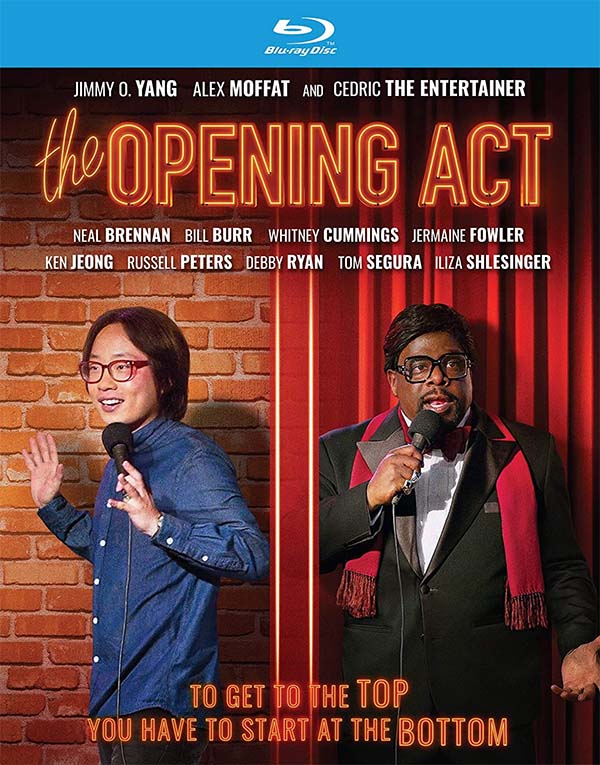 Comedian Steve Byrne makes is feature film directorial debut with The Opening Act, a comedy about taking the chance to make your dreams and passions a reality. The film stars a group of great comedic talent that includes, Jimmy O. Yang, Cedric the Entertainer, Ken Jeong, Bill Burr, Iliza Shlesinger and SNL's Alex Moffat.
Will Chu (Yang) has always loved watching stand-up comedy. As a kid, he would watch all the great comedians on television with his father. It was what they both loved to do and in the opening minutes of The Opening Act, we see a montage of Will and his father laughing together over the years until dad passed-away. That did not end Will's love for comedy, as he would go on to perform at an open mic night every week after work.
The thing is, Will hates his job but has always been afraid to leave it in-order-to pursue stand-up for a career. That all changes when his friend and fellow comic Quinn (Jeong) gets him a shot at hosting a weekend show in Philadelphia featuring his childhood idol, comedian Billy G (Cedric the Entertainer). So, Will quits his job since his boss (Burr) won't give him the Friday off work and he drives from Delaware to Philly to make his dream happen.
Will is set up with a room in a not-very-clean condo which he shares with Chris (Moffat), another comedian performing for the weekend. The two couldn't be more different, but Chris does everything he can to make the shy, awkward and nervous Will feel welcome and comfortable. Even if Chris does joke around with the new guy a little bit.  What I like about the Chris character is that even though he is pretty crass and likes to mess with people, he is genuinely a good guy. He could have been written as a one-note character, but, given that writer/ director Byrne has been in this industry for quite some time, he knows how to write comedians truthfully.
Although The Opening Act isn't a film that delivers many laughs (unfortunately), it does give us something almost as good. Comedy is not easy and not as effortless as it may seem to the audience. All comedians have experienced failure and have bombed big time in front of large and small audiences. Will goes through one of the most difficult weekends on his life but it is how he handles things and finds the strength to move on no matter how soul-crushing things have gotten. This is where Yang's performance absolutely sells the film. Will doesn't just bomb once, it happens multiple time and each one worse than the last.  Some of the best comedy does come from pain and Yang does a great job showing us his fears and frustrations.
If you like stand-up and want to see a small, personal and intimate story about drive and determination to make your dreams happen, I recommend checking out The Opening Act.
By: Marc Ferman