Elizabethtown: Blu-Ray Review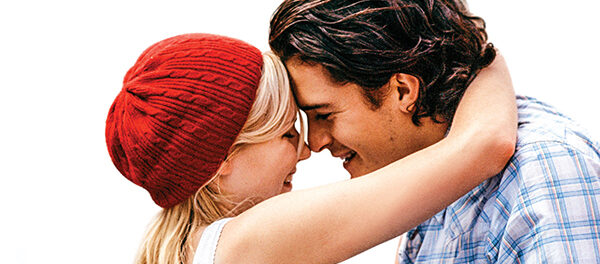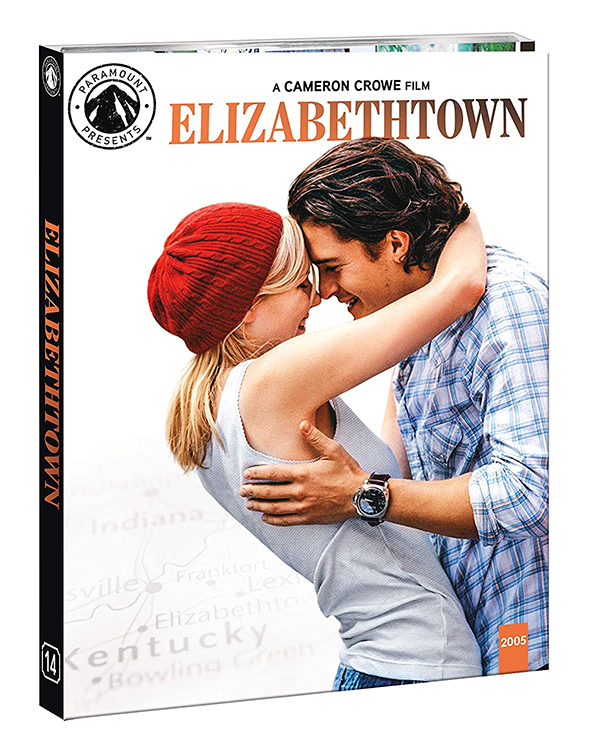 When Cameron Crowe's Elizabethtown arrived in theater's Sixteen years ago, I was really looking forward to it.  I absolutely hated his previous film, Vanilla Sky, but was a huge fan of every single feature he directed prior to that. I didn't dislike the Orlando Bloom/ Kirsten Dunst romantic-comedy as much as his previous Tom Cruise flick, but it was nowhere near as good as his previous works and Bloom was completely wrong for the film. With Elizabethtown being released on Blu-ray for the first time as part of the Paramount Presents series, I had the chance to revisit the film and though I am still not a fan, it's not nearly as bad as I remembered.
Shoe designer Drew Baylor (Bloom) has just been fired from his high-profile job after the complete failure of his latest design, that will end up costing his employer nearly one billion dollars in losses. In a matter of days, Drew's massive disaster will be made public in a national publication and before that happens, he plans to take his own life.  That plan comes to a halt when a call from his sister (Judy Greer) informs him that his father just passed away and she needs Drew to go to their cousin's home in Elizabethtown to collect their father's remains.
During his flight, Drew meets an upbeat flight attendant named Claire (Dunst) who takes an immediate interest in her passenger. Although Drew has no plans to ever see her again, the two wind up connecting, while he is visiting his family and a somewhat-sweet relationship is formed. There is a whole lot of nonsense going on with Drew's very family-oriented and often-looney cousins, but there aren't any bad or unlikable characters in the lot. The biggest problem is that very little in Elizabethtown rings true, unlike Crowe's previous young-adult relationship films. Things here just feel very artificial. Having said that, Crowe's direction, and ability to tell a story helps salvage much of what doesn't work here.
If you happen to be a fan of Elizabethtown or the filmmaker, you should not be disappointed in this release. The film has been newly remastered under the supervision of Cameron Crowe and includes never-before-seen deleted scenes and an alternate ending in the bonus features.  The transferred was sourced from a new 4K master and it looks absolutely stunning. Crowe's films usually include great music and here is no exception. The DTS-HD 5.1 soundtrack definitely, delivers the goods when it comes to not only the score but the world the characters reside in.  Again, this is nowhere near the top of my list when it comes to Crowe's filmography, but the revisit definitely got me to appreciate what it does offer a little bit more.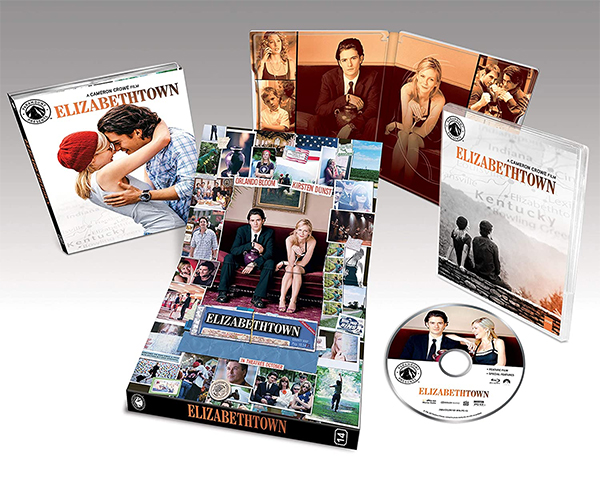 Bonus Features:
Filmmaker Focus: Cameron Crowe on Elizabethtown
Deleted and Extended Scenes
On the Road to Elizabethtown
The Music of Elizabethtown
"Meet the Crew" Featurette
"Training Wheels" Featurette
Photo Gallery by Neal Preston
Trailers & TV Spots
By: Marc Ferman