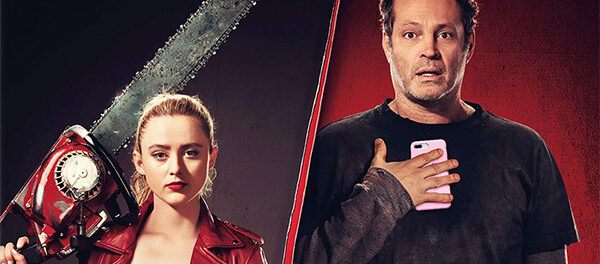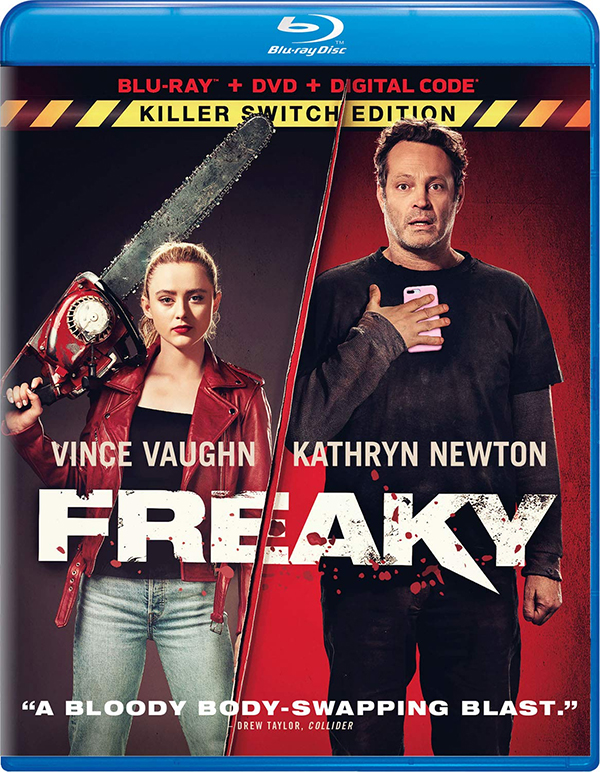 Arriving this week on Blu-ray is Christopher Landon's horror/comedy, Freaky, starring Katheryn Newton and Vince Vaughn. This was one of my favorite genre films of 2020, even making its way onto my 10 best films of 2020 list which you can see here. You can also read my review of the theatrical release here.
Between Landon's skillfulness of blending horror and comedy, and the fun performances by the cast, Freaky is just a great time with old-school flair. A good body-swap flick like Vice Versa or Freaky Friday can be hilarious and when horror elements are added, like throwing in some Friday the 13th, you are given a genuine crowd-pleaser. If you clicked on my review of the film above, you can see how much I absolutely loved this film.
Universal gives us a nice 2:39:1 AVC HD image that is complimented by a DTS HD Master Audio soundtrack.  Both picture and sound are quite solid which should ad to the viewing experience.  As for added features, we get four deleted scenes, as well as a few featurettes and a commentary with the director. If you are a fan of genre-bending horror/comedies, I highly recommend picking up Freaky.
Bonus Features:
Deleted Scenes
Split Personalities: Millie vs. The Butcher
Crafting the Kills
Christopher Landon's Brand of Horror
Final Girl Reframed
Feature Commentary with Co-writer/Director Christopher Landon
By: Marc Ferman