Gladiator: 20th Anniversary 4K UHD + Blu-Ray Steelbook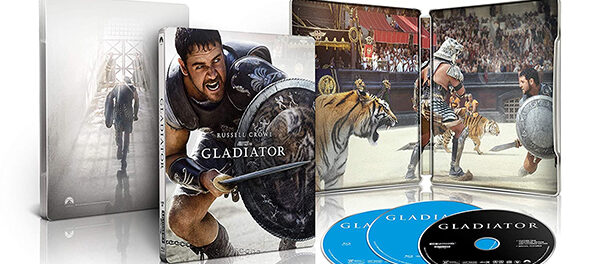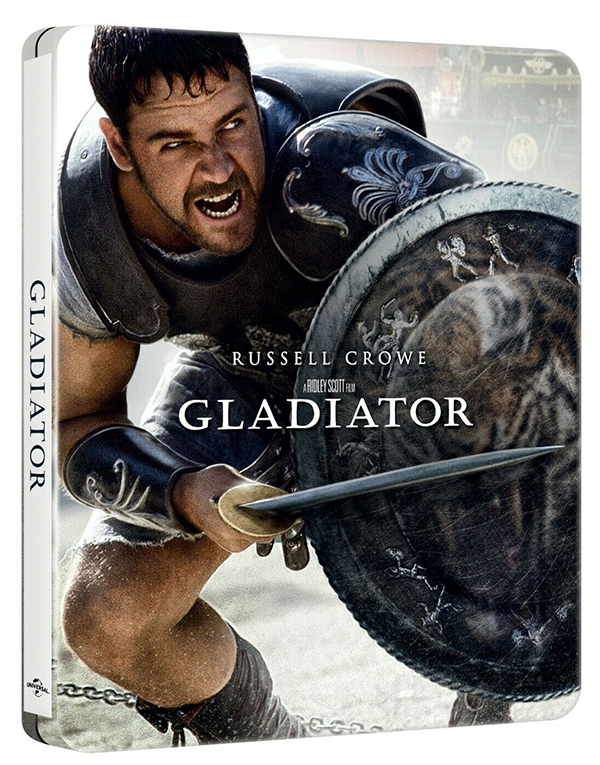 Available now is the Limited Edition steelbook of Ridley Scott's "Gladiator", which is celebrating its' 20th anniversary. Admittedly, I was not a big fan of this film when it was first released back in 2000. Until now, I had not revisited the story of Maximus the Roman general turned gladiator nor did I have any desire to. Sure, the film made a ton of money at the box office and swept up plenty of awards, but it just never stuck with me. Now, this does not happen often, but when it does, I will be the first to admit it. I was totally wrong two decades ago. Having watched "Gladiator" again, my feelings about it have completely changed. It may not be perfect, but wow is it good.
For those unfamiliar with "Gladiator", the story centers on Maximus (Russell Crowe), a Roman general who is betrayed by his new King, Commodus (Joaquin Phoenix) and wants revenge for the murder of his wife and son.  Maximus is now a gladiator and he must win the love of the people of Rome by keeping them entertained in the games. That power will get him closer to his goal.
This 20th anniversary release contains a 4K disk with both the original theatrical release as well as the extended cut which features more brutal action. Two Blu-ray disks are also included. One disk feature's both versions of the film while the other disk is filled with previously released bonus materials. I went with the extended cut which runs 171 minutes (16 minutes longer than the theatrical). Yes, this is a long one, but it didn't feel that way. "Gladiator" looks superb in 4K and while watching it, I couldn't help but think how much things have changed over the past two decades. If this film was made today there would be a greater use of CGI and that would have been a shame.
"Gladiator" was first released on 4K two years ago, but for just a few dollars more, I recommend going with this 20th anniversary release. The packaging as you can see is simply beautiful and will look nice with your collection.
Special Features:
Introduction by director Ridley Scott
Commentary by director Ridley Scott and actor Russell Crowe
Commentary by director Ridley Scott, editor Pietro Scalia and cinematographer John Mathieson
The Scrolls of Knowledge
Deleted Scenes
Visions from Elysium: Topic Portal
Costume Design Gallery
And More
By: Marc Ferman