Irresistible: Movie Review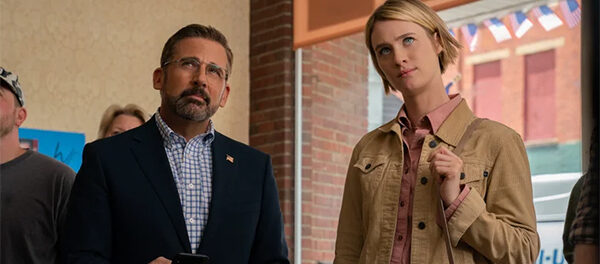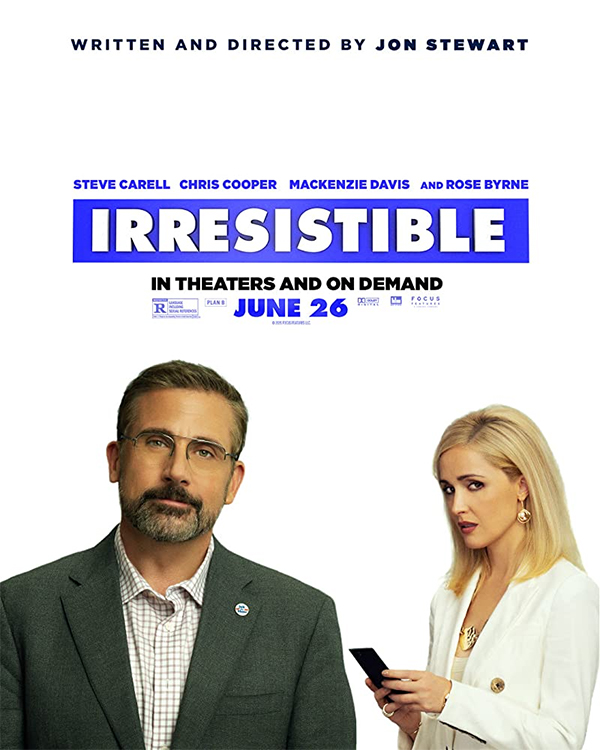 With Jon Stewart's history as host, writer and producer of "The Daily Show", one would think that his sophomore feature as both writer and director, "Irresistible" would deliver some strong wit and insights into the life of politics.  He unquestionably knows what is funny and he assembled a winning cast that includes Steve Carell, Rose Byrne, Chris Cooper, Mackenzie Davis and Topher Grace, among others. Unfortunately, despite being mildly amusing, the humor in "Irresistible" falls mostly flat.
Gary Zimmer (Carell) is a Democratic strategist who catches wind of a viral video in which a retired Marine colonel stands up for his town against its current mayor. Gary believes that if he can get colonel Jack Hastings (Cooper) elected the new mayor of the small Wisconsin town, it would be a win for the Democrats. Gary does get Jack on board, along with his daughter Diana (Davis) and they begin the campaign by taking over the town. Unfortunately for Gary and Jack, this election will not be a lock, as the Republican National Committee has sent Gary's nemesis and occasional intimate partner, Faith Brewster (Byrne) to back the current mayor who is looking to be re-elected.
The problem with "Irresistible" is that the material feels dated. I was reminded a bit of the 2008 Kevin Costner flick, "Swing Vote" which also brought DC politics to a small town. Both films sported great casts but also felt implausible. The jokes here don't quite work. However, the cast is quite likeable which makes "Irresistible" easy to sit through at least. I believe Stewart does have a good comedic feature in him, this just isn't it.
By: Marc Ferman