Gremlins: 4K Ultra HD Review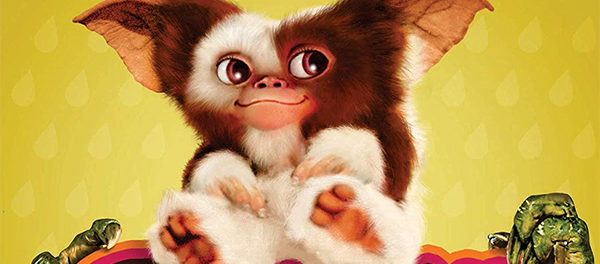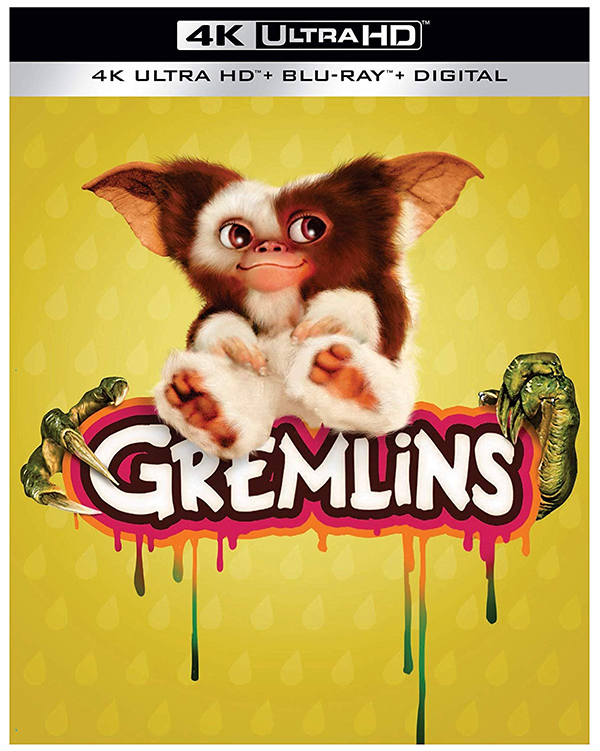 Just in time for the film's 35th anniversary, Warner Bros. is releasing Joe Dante's 1984 classic "Gremlins" on 4K Ultra HD. I have always been a fan of both "Gremlins" films. The sequel took things in a more Looney Tunes direction which I found to be quite genius. However, Dante's original film is an 80's classic and I can't imagine us ever getting a release that will look better than this.  I may not watch "Gremlins" every holiday season like most, but I do pop it on at least once every few years. The new Ultra HD is a vast improvement over the Blu-ray which was released a decade ago.
For those unfamiliar with "Gremlins", it is a holiday set family-horror-comedy about a cute little creature named Gizmo that is given to a teenage boy for Christmas. There are important rules to follow when owning a mogwai, but as Billy will soon realize, not following those rules can be deadly. Fun fact, it is also one of two films that resulted in the MPAA creating the PG-13 rating due to outraged parents complaining that it was too dark for their children. I was 11 years old when "Gremlins" was released, and I embraced the wicked humor.
Given that the film is 35 years old, the movie doesn't look perfect, but given the film elements that were being worked with, it does look really, good overall. However, some scenes like the opening are a bit darker. I have no complaints with the 5.1 DTS-HD audio, which happens to be the same as the Blu-ray release. Although I wasn't a fan of the Blu-ray's picture, the sound was quite great.
If you are a fan of "Gremlins", the new 4K Ultra HD is a must own. Now, here's hoping that Warner Bros. gives "Gremlins 2" the same 4K treatment soon.
Bonus Content:
Filmmakers' Commentary with Director Joe Dante, Producer Michael Finnell and Special Effects Artist Chris Walas
Cast Commentary with Director Joe Dante, Zack Galligan, Phoebe Cates, Dick Miller, and Howie Mandel
Gremlins: Behind the Scenes Featurette
Additional Scenes with Commentary
Photo Gallery
Theatrical Trailers
Additional Scenes
Clever.  Mischievous.  Intelligent: Making Gremlins
Gremlins: The Gift of the Mogwai (motion comic)
The Last Gremlin (motion comic)
From Gizmo to Gremlins: Creating the Creatures
Hangin' with Hoyt on the set of Gremlins
By: Marc Ferman