Hellraiser & Hellbound: Hellraiser II (Special Edition) Blu-Ray Reviews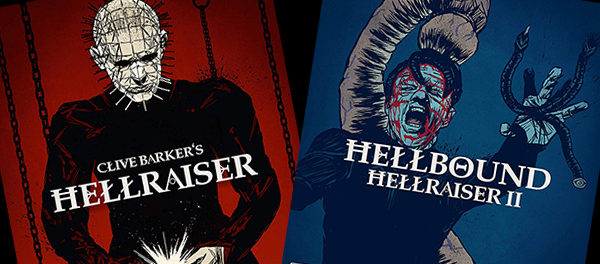 In 2016, Arrow Video released the beautifully packaged "Hellraiser: Scarlet Box Trilogy" set. It came with new 2K remasters of the first three films plus tons of extras, including a hard-cover book. It is the near-perfect set for any "Helraiser" fan. The only thing that would have made it better is if it included every film in the series (yes even the terrible direct-to-video ones). But, hey, that is the completest in me talking. The set includes the only three films in the series that truly matter. I am actually a defender of "Hellraiser III: Hell on Earth". I find the threequel quite entertaining. Since that set was a limited pressing and would cost you big bucks if you try to purchase it now, Arrow has decided to give the first two films individual releases.
With-the-exception-of the physical additions like the hard-cover book, the individual releases for "Hellraiser" and "Hellbound", include all the same bonus features the Scarlet Box had.  That makes each of these titles a must-own for any fan of the cenobites. Pinhead and his crew have never looked better. One of the best additions to Arrow's release of "Hellraiser" is the "Leviathan: The Story of Hellraiser" documentary. If you have never seen it, you will want to. Same goes for the follow-up documentary for "Hellbound", which is included on that release. The deleted Surgeon Scenes is also included on the "Hellbound" release as a bonus feature.
If you never picked of 2016's "Scarlet Box Trilogy" and you are a fan of the films, I highly recommend you grab both releases for your collection. They have such sights to show you.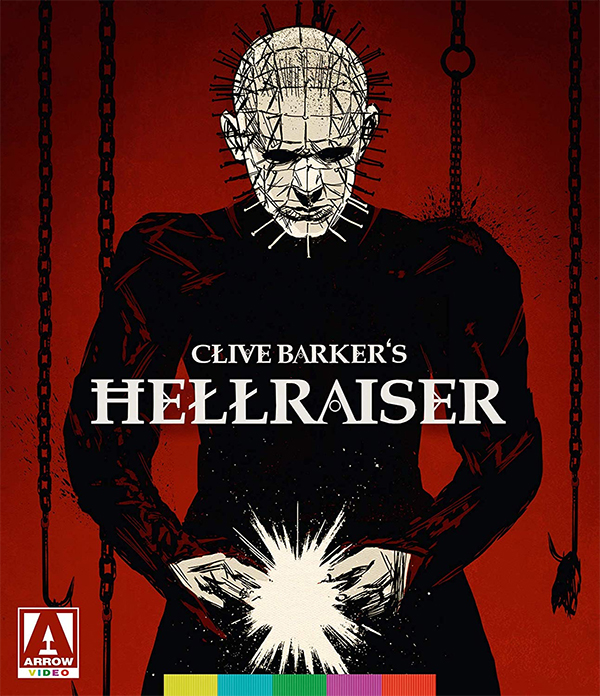 Hellraiser – Bonus Materials
Brand new 2K restoration approved by director of photography Robin Vidgeon
High Definition Blu-rayTM (1080p) presentation
Uncompressed PCM Stereo 2.0 and Lossless DTS-HD MA 5.1 sound
English subtitles for the deaf and hard of hearing
Audio commentary with writer-director Clive Barker
Audio commentary with Barker and actress Ashley Laurence
Leviathan: The Story of Hellraiser – brand new version of the definitive documentary on the making of Hellraiser, featuring interviews with key cast and crew members
Being Frank: Sean Chapman on Hellraiser – actor Sean Chapman talks candidly about playing the character of Frank Cotton in Barker's original
Soundtrack Hell: The Story of the Abandoned Coil Score – ex-Coil member Stephen Thrower on the Hellraiser score that almost was
Hellraiser: Resurrection – vintage featurette including interviews with Barker, actors Doug Bradley and Ashley Laurence, special make-up effects artist Bob Keen and others
Under the Skin: Doug Bradley on Hellraiser
Original EPK featuring on-set interviews with cast and crew
Draft Screenplays [BD-ROM content]
Trailers and TV Spots
Image Gallery
Reversible sleeve featuring original and newly commissioned artwork by Gilles Vranckx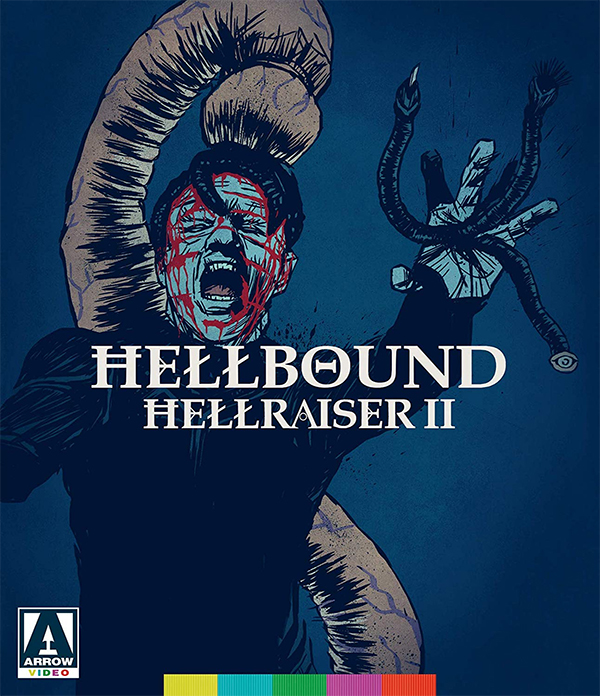 Hellbound: Hellraiser II – Bonus Materials
Brand new 2K restoration approved by director of photography Robin Vidgeon
High Definition Blu-rayTM (1080p) presentation
Uncompressed PCM Stereo 2.0 and Lossless DTS-HD MA 5.1 sound
English subtitles for the deaf and hard of hearing
Audio commentary with director Tony Randel and writer Peter Atkins
Audio commentary with Randel, Atkins and actress Ashley Laurence
Leviathan: The Story of Hellbound: Hellraiser II – brand new version of the definitive documentary on the making of Hellbound, featuring interviews with key cast and crew members
Being Frank: Sean Chapman on Hellbound – actor Sean Chapman talks about reprising the role of Frank Cotton in the first Hellraiser sequel
Surgeon Scene – the legendary excised sequence
Lost in the Labyrinth – vintage featurette including interviews with Barker, Randel, Keen, Atkins and others
Under the Skin: Doug Bradley on Hellbound: Hellraiser II
On-set interview with Clive Barker
On-set interviews with cast and crew
Behind-the-Scenes Footage
Rare and unseen storyboards
Draft Screenplay [BD-ROM content]
Trailers and TV Spots
Image Gallery
Reversible sleeve featuring original and newly commissioned artwork by Gilles Vranckx
By: Marc Ferman