Vampires (Collector's Edition): Blu-Ray Review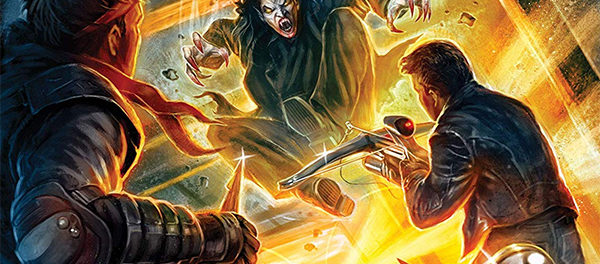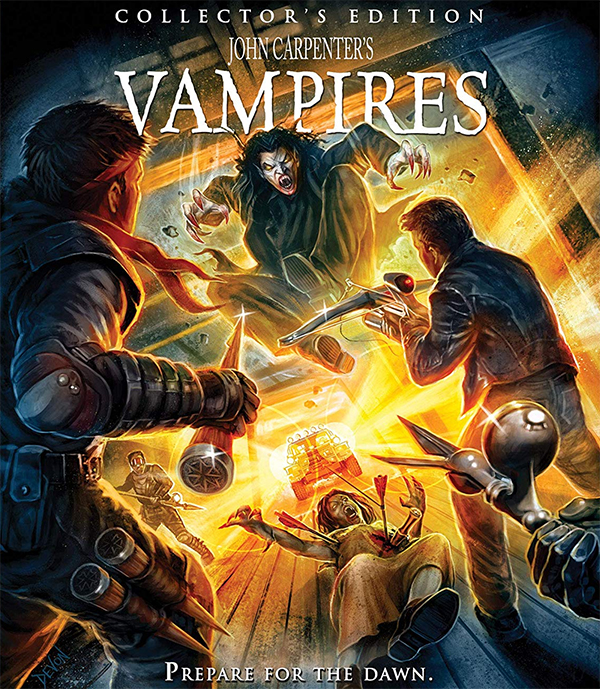 Although he only directed two more feature films after 1998's "Vampires", neither of them I consider watchable. In my opinion, John Carpetner's "Vampires" is the last good feature the iconic filmmaker had made. That was 21 years ago and though it might not be likely, I do hope it isn't the last.  Thankfully, Shout! Factory has released a new Collector's Edition Blu-ray and it's about time this underrated piece of 90's horror was given some love.
Despite what you may think of James Woods and his politics, the guy knows how to command a presence on-screen and he was perfectly cast as the take-no-crap vampire hunter, Jack Crow. Thomas Ian Griffith (who was the only good part of "The Karate Kid Part III") also commands the screen as the vampire Jan Valek. The casting of "Vampires" is a huge part of what makes the film work, as by no means is this one of Carpenter's better films when it comes to direction. However, it is still pretty good.
If you don't know the premise, it is pretty, simple. Jack Crow and his team, including and entertaining Daniel Baldwin as his right-hand-man, Anthony Montoya are hired by the Church to track down and eliminate vampire nests. This leads them to what they believe is the original vampire, Jan Valek. If they kill him, they end all vampires.
John Carpenter's "Vampires" is an enjoyable bloodsucker story and Shout! Factory has added some great new bonus features. This includes interviews with John Carpenter, James Woods and Thomas Ian Griffith. If you are a fan of the film, I definitely recommend you pick this release up.
Bonus Features
NEW Time To Kill Some Vampires – An Interview With Composer/Director John Carpenter, Producer Sandy King Carpenter, And Cinematographer Garry B. Kibbe
NEW Jack The Slayer – An Interview With Actor James Woods
NEW The First Vampire – An Interview With Actor Thomas Ian Griffith
NEW Raising The Stakes – An Interview With Special Effects Artist Greg Nicotero
NEW Padre – An Interview With Actor Tim Guinee
Audio Commentary By Composer/Director John Carpenter
Isolated Score
Vintage Making Of Featurette
Theatrical Trailer
TV Spots
Still Gallery
By: Marc Ferman