Halloween Kills: 4K UHD Review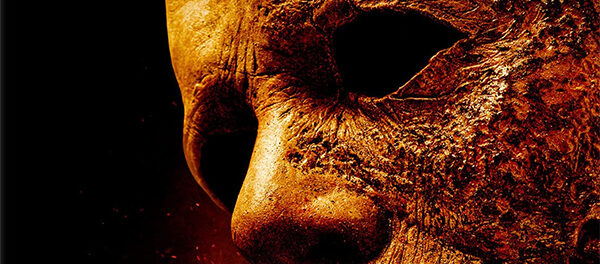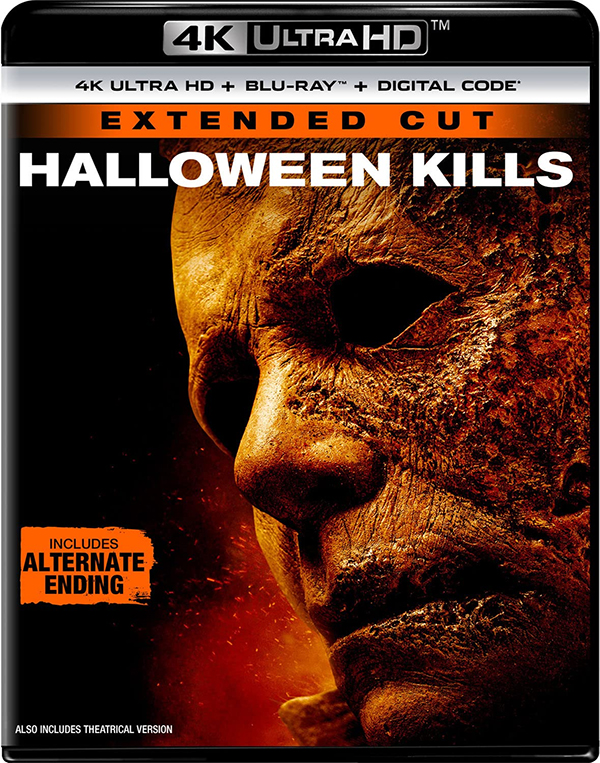 Now available on 4K UHD and Blu-ray is David Gordon Green's second chapter in the current Michael Myers trilogy, Halloween Kills. Unlike 2018's Halloween, opinions on this installment have been very divisive. Many horror fans (including myself) praised the brutality and sheer number of the kills. However, there were plenty that felt turning the Haddonfield citizens into a crazy mob out for justice was not handled in the best way. Personally, I did not let the film's flaws impact my sheer enjoyment of everything that worked.
Halloween Kills kick's off from the moment the 2018 film ended. Laurie Strode (Jamie Lee Curtis), Karen (Judy Greer) and Allyson (Andi Matichak) made it out of Laurie's compound alive. Michael Myers was trapped in the basement with the home burning around him. Unfortunately, a team of firefighters arrive and free the trapped killer. How does Michael show his gratitude? Well, he slaughters ever last one of them with their own tools.
Meanwhile, Allyson's boyfriend Camron (Dylan Arnold) stumbles upon Officer Hawkins (Will Patton), who survived being attacked by Michael's puppet master doctor in the last film. With the senior Strode and Hawkins now in the hospital, recovering from their injuries, it is up to everyone else to put an end to Michael once and for all. With a third film on the way, it is safe to say that nobody will be taking out "the shape" this night. Still, he does get one hell of a beat down.
Without question, Halloween Kills is the bloodiest film in the whole series and the kills leave an impact. While not all the elements come together perfectly, this chapter stills makes for a strong slasher film and delivers on what people want to see most in this genre. Laurie is merely a bit player here, as she spends most of the film in a hospital bed. I am pretty confident that the final film in the trilogy will have her doing much more.
The disk comes with the original theatrical as-well-as an extended version with an alternate ending. I have seen both versions and I am not quite sure which cut I prefer more, but to my understanding, the alternate ending does not line-up with the events of the next film. Is Halloween Kills a great film? Nope! However, it delivers on the promise of the title, and I look forward to seeing Halloween Ends next fall.
Bonus Features:
GAG REEL
DELETED/EXTENDED SCENES
HADDONFIELD'S OPEN WOUNDS – Those who die at the hands of Michael Myers are not his only victims. We look at some of the returning characters, and why their past traumatic encounters with The Shape made them natural candidates to try and defend Haddonfield against him.
THE KILL TEAM – It takes a big team to create a film the scale of HALLOWEEN KILLS, especially when part of the task is raising the bar for Michael's gruesome kills. We hear the people behind the mayhem discuss how they continue to push the franchise to new heights.
STRODE FAMILY VALUES – Filmmakers and cast discuss the three generations of Strode women that have been terrorized by The Shape, and the roles Laurie, Karen and Allyson play in trying to vanquish his evil.
1978 TRANSFORMATIONS – Shooting new footage that matches the feel of the iconic 1978 footage is no easy task, and even takes a little bit of luck. We reveal some of the secrets of how filmmakers achieved these stunning sequences.
THE POWER OF FEAR – The impact of Michael Myers' pure evil extends far beyond his victims. We examine how fear of The Shape changed the psychology of the people of Haddonfield.
KILL COUNT
FEATURE COMMENTARY – Director/co-writer David Gordon Green and stars Jamie Lee Curtis and Judy Greer
By: Marc Ferman