In a World…: Movie Review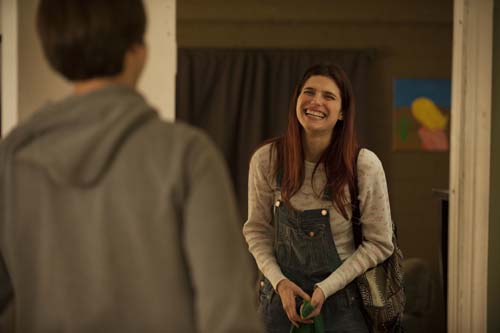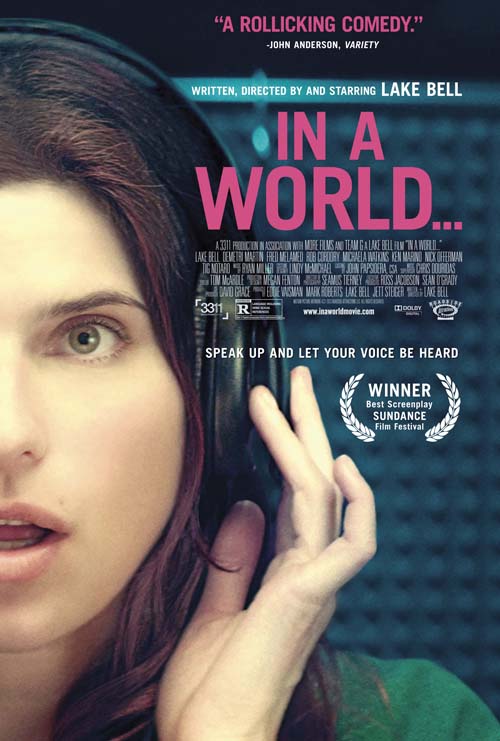 "In a World…" are the three words that were used back in the day when voiceover stars were an important part of a film's trailer. Today, we don't hear the voiceovers all that much, with studios opting to just give us the whole movie in the trailers instead.  In the feature film directorial debut by actress Lake Bell, "In a World.." tells the story of Carol (Bell), a voice coach who wants to break into the voiceover business. Her father Sam (Fred Melamed) whom is a legend in the business has a hard time supporting Carol's dreams. 
With the help of her sound engineer Louis (Demetri Martin), Carol gets her chance to record a voiceover for a major movie trailer and she also winds up being in consideration from the studio for the gig.  She has some stiff competition in Gustav (Ken Marino), who happens to be one of the top voiceover performers and a friend of her fathers. 
Bell shines here as not only the star/director, but also as the film's writer.  There are many funny moments and I have a soft spot for movies that take place in the world of Hollywood, especially when they are clever.  Plus, we have Rob Corddry doing a good job playing a character who is not a complete jerk…not something audiences get to see often.  "In a World…" is not a great movie, but it is pretty good and worth checking out.
By: Marc Ferman