Isn't She Great: Blu-Ray Review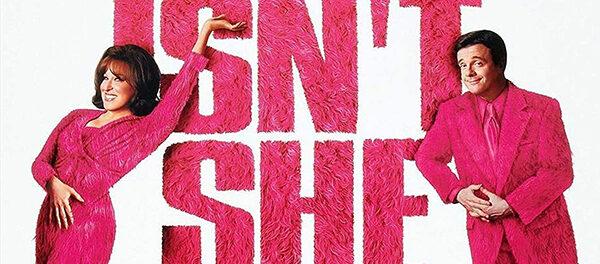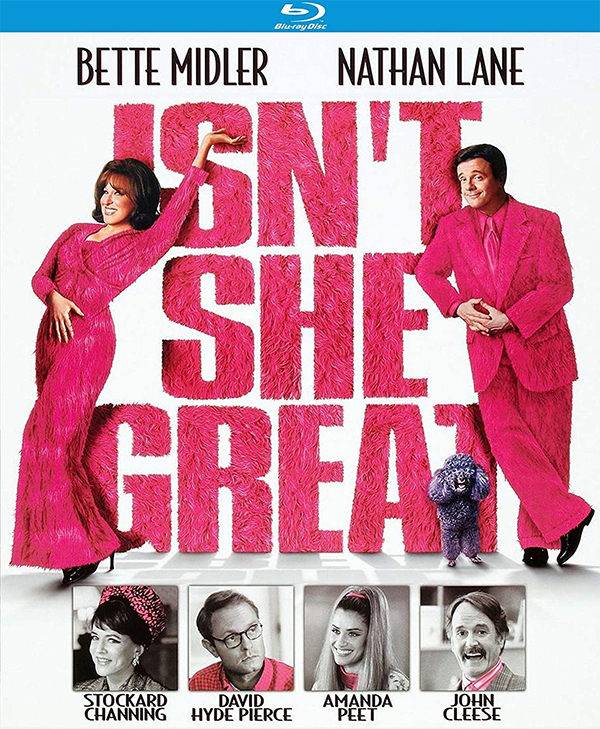 More than 20 years ago, director Andrew Bergman's Isn't She Great arrived in theaters. It was a critical and box office disaster that came and went in the blink of an eye. Bergman had a strong track record with The Freshman, Honeymoon in Vegas and It Could Happen to You. However, his work as a director came to an end after back-to-back high-profile flops, Striptease and Isn't She Great. The funny thing is, I could have sworn that I had enjoyed the fictionalized biography of author Jacqueline Susann starring Bette Midler and Nathan Lane when I saw it all those years ago. I hadn't revisited it since, but I remembered liking it. This week Isn't She Great arrives on Blu-ray for the first time, courtesy of Kino Lorber. Having screened the new disk, either my tastes have changed drastically since 2000, or my memory was playing tricks on me because Isn't She Great, it pretty bad.
Let me state that when a film's cast includes the likes of Bette Midler, Nathan Lane, Stockard Channing, David Hyde Pierce, John Cleese and John Larroquette, it can't be totally unwatchable. I mean, those talented individuals do almost anything they can with the material. So, as bad as Isn't She Great is, it could have been so much worse. What's funny, is that the film feels just as troubled and ridiculous as one of the awful plays Jacqueline Susann was acting in, early in her career.
The story centers on Jacqueline Susann (Midler), who wanted nothing more in her life then to be famous. Her husband Irving Mansfield (Lane) absolutely adored her and worked hard to make sure that Jaqueline would become a star. Although acting never worked out for her, she found great success with her novel, Valley of the Dolls, which was about sex, drugs and Hollywood. The book became a best-seller and was even adapted into a feature film. However, all the success in the world couldn't stop the loving couple from getting hit hard by life. Their son was special needs and living in a care home and Jaqueline would suffer life-threatening health issues. Isn't She Great, spends very little time on the son. Maybe because the producers thought it would make the film too depressing. I mean, they had to address Jaqueline's cancer, and this is supposed to be a broad comedy.
The tone is all-over-the-place, but like I said, the cast keeps things at least somewhat interesting. Much of it feels like an overly-long, badly written sitcom. Still, if you happen to be a fan, the new Blu-ray does look quite sharp. The strongest element of the film, it the set design which really pops on Blu-ray. Although I can't recommend Isn't She Great, the disk should please those who enjoy the film.
Bonus Features:
NEW Audio Commentary by Film Historians Sally Christie and Emma Westwood
1 Surround & 2.0 Lossless Stereo
Theatrical Trailer
Dual-Layered BD50 Disc
By: Marc Ferman