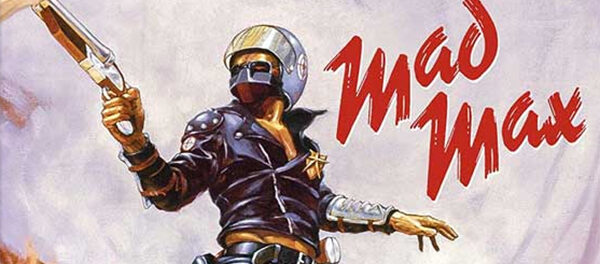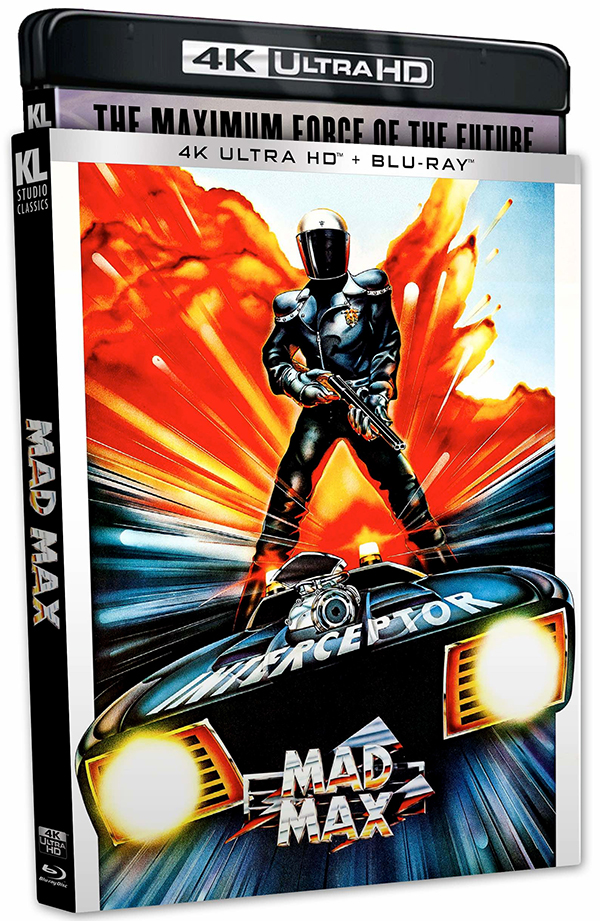 I am a Mad Max fan. However, the film that started it all was never my favorite in the series. To me it is hard to top the most recent adventure, Mad Max: Fury Road, but for the original trilogy, Mad Max comes in second place behind The Road Warrior. Still, the original film is quite unique and spawned countless copycats that simply could not measure up. Mad Max is essentially the Die Hard of the post-apocalyptic sci-fi sub-genre.
For those unfamiliar with George Miller's directorial debut, Mad Max is set in the near-future (at the time) in which psychotic gangs own the Australian highways and there is very little hope for anyone caught in their path.  The only ones that have the power to stop them are the MFP (Main Force Patrol). Max Rockatansky aka Mad Max (Mel Gibson in his star making role) manages to take out one of those crazy bad guys and his girlfriend during a high-speed chase. Unfortunately for Max the sadistic biker gang in which the recently departed was a member of, goes on the hunt and Max's wife and child are caught in the middle. This leads to a final-act revenge in which Max shows us how mad he really is.
I was impressed with Shout! Factory's 2015 Collector's Edition Blu-ray for Mad Max and before popping in the new release from Kino Lorber, I didn't think there would be a whole lot to improve upon. WOW, was I mistaken. This brand-new 4K remaster surpasses the 2015 Blu-ray by leaps and bounds. Every detail is crisp and clear. Because the film is primarily set during the daytime, it is much easier to see the difference, especially with the Dolby Vision HDR presentation. Complimenting the amazing video transfer is a fine 5.1 Surround that is perfect for the beautiful sound of gas-guzzling machines of death revving their engines. If you are a Mad Max fan, I can't recommend this release enough. Now we just need a 4K release of The Road Warrior and I will feel more complete.
Blu-ray Extras:
Road Rage: NEW Interview with Director George Miller
Interviews with Stars Mel Gibson & Joanne Samuel and Cinematographer David Eggby
Audio Commentary with Art Director Jon Dowding, Cinematographer David Eggby, Special Effects Artist Chris Murray, Moderated by Filmmaker Tim Ridge
Mel Gibson: Birth of a Superstar
Mad Max: The Film Phenomenon
Theatrical Trailers
TV Spots
TRAILERS FROM HELL with Josh Olson
Radio Spots
By: Marc Ferman