Man on the Moon (Special Edition): Blu-Ray Review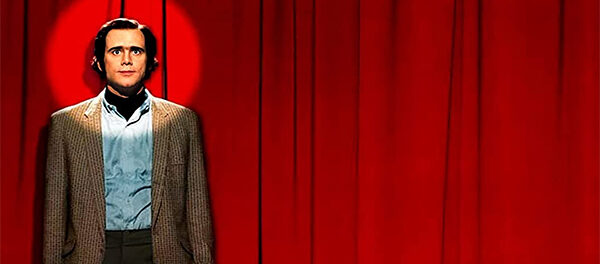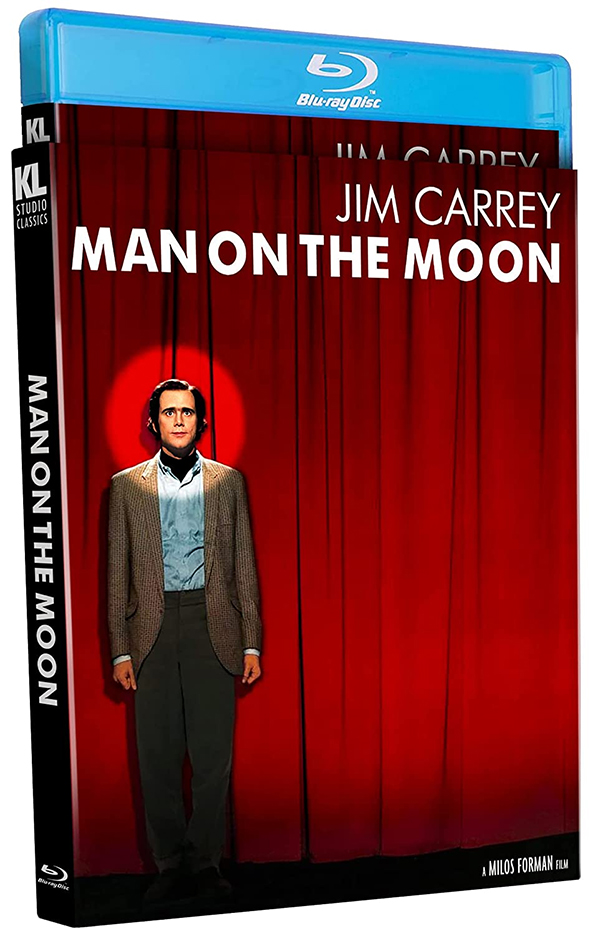 This week Miloš Forman's 1999 Andy Kaufman biopic, Man on the Moon, starring Jim Carrey, Danny DeVito, Courtney Love and Paul Giamatti. This Special Edition release from Kino Lorber features a brand new 2K master that was approved, and color graded by Cinematographer Anastas Michos.
Jim Carrey has given us all types of performances over the past 30+ years, and some of his most memorable were the ones from massive comedies like Ace Ventura, The Mask and Dumb & Dumber. However, the comedian's portrayal of another real-life comedian to me is one of his best. To be fair, Andy Kaufman never considered himself a comedian. He was a performer, and entertainer, a song and dance man, but not a joke teller. You could say the same thing about Carrey. Even his stand-up routine during the early 80's was not about jokes. It makes a lot of sense why Carry would gravitate towards playing Kaufman.
While Man on the Moon starts off with a very brief look at Kaufman's childhood, the film really takes us through his career as a struggling stand-up performer to his rise as a sitcom actor and his often-strange ideas of entertainment. Honestly, I would have loved to have seen some stuff in here about his 1981 sci-fi disaster feature film, Heartbeeps. The casting of Kaufman's real-life Taxi co-star Danny DeVito as manager George Shapiro is a great touch. We also get a not-too-in-depth look at his relationship with his love Lynne Margulies (Courtney Love). There is also Kaufman's comedy partner Bob Zmuda (Paul Giamatti), who plays a big part in helping bring Kaufman's alter-ego Tony Clifton to life.
As a biopic, Man on the Moon is good, but not great.  As the star mentions in the film's opening moments, the filmmakers have taken liberties with Kaufman's life for dramatic affect. There are a great number of things that happen in the movie, that weren't quite how they happened in real life.  For me, is it Carrey that is main reason to see this film. He absolutely soars as Kaufman and I can't say if his decision to embody the late performer on and off the set while in production helped his performance. I have little doubt that it hurt it.
Blu-ray Extras:
Brand New 2K Master – Approved and Color Graded by Cinematographer Anastas Michos
NEW Audio Commentary by Screenwriters Scott Alexander and Larry Karaszewski, Moderated by Film Historian Howard S. Berger
THIS MIGHT BE A STORY…: Screenwriters Scott Alexander & Larry Karaszewski in Conversation with Milos Forman (An Excerpt from a Recently Recovered 1999 Micro-Cassette Recording of the Director and Screenwriters of MAN ON THE MOON Discussing the Film and the Craft of the Biopic) (22:01)
Spotlight on Location: The Making of MAN ON THE MOON (19:01)
Deleted Scenes (12:00)
E.M. Music Video: Man on the Moon
E.M. Music Video: The Great Beyond
1 Surround & 2.0 Lossless Stereo
Theatrical Trailer
Optional English Subtitles
By: Marc Ferman