Menace II Society (Special Edition): Blu-Ray Review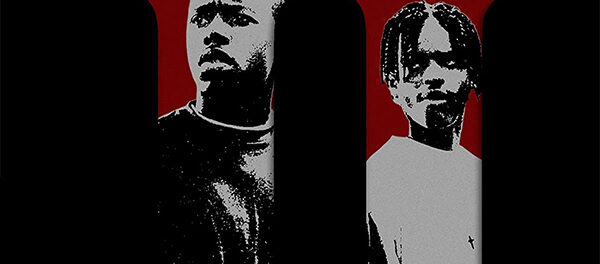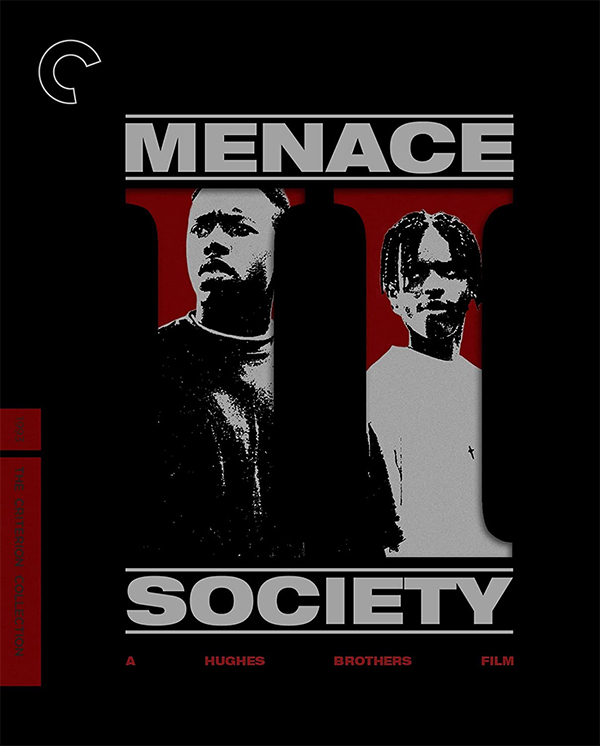 Now available on Special Edition Blu-ray is The Hughes Brothers 1993 crime-drama Menace II Society, courtesy of Criterion Collection.  With the huge success of Boyz in the Hood and New Jack City in 1991, we began to see more urban-set films hit the theaters in the years that followed. A few of the standouts were Juice, Dead Presidents and Menace II Society. The latter has been given a much-deserved 4K restoration of the film's director's cut, which is available on either 4K UHD or Blu-ray. I was sent the Blu-ray for review purposes.
Set in the streets of Watts, Los Angeles in the early 1990's, Menace II Society centers on Caine (Tyrin Turner), an intelligent teenager who has been was not able to avoid a life of crime. Both of his parents died when he was young due to drugs and his grandparents took him in, though there was only so much they could do to try to raise him right. It doesn't help that Caine's best friend, O-Dog (Larenz Tate in a breakout performance) is one of the wildest in the city and could care less about shooting someone to death in broad daylight. In an area filled with dangerous people, O-Dog might be the most terrifying of all.
There is a beacon of light in Caine's life, Ronnie (Jada Pinkett) and her little boy, who happens to be the son of an incarcerated friend. It is obvious how much he cares for both of them, and the mother and son clearly care for Caine. While Ronnie would love him to move across the country with her, Caine doesn't want to leave his life of slinging dope in L.A. behind, as well as his friends.
Menace II Society may not carry the same emotional weight as Singleton's Boyz in the Hood, it still has quite a lot to offer. Tate is a scene stealer here and Pinkett also gives us a character that we truly care about. We want to see Ronnie and her son not become another statistic and we want to see her influence Caine to change his priorities, though that may not be possible, as he makes one bad decision after another.
The new restoration is a huge improvement over the 2009 Blu-ray. It was supervised by DOP Lisa Rinzler and co-director Albert Hughes. As for the audio, we get a new 7.1 surround DTS-HD soundtrack, which does justice to its' west coast hip-hop soundtrack. There are also, some new bonus features, including conversations with Allen Hughes and supporting cast member, Bill Duke. If you are a fan of Menace II Society, I highly recommend adding this release to your collection.
DIRECTOR-APPROVED SPECIAL EDITION FEATURES:
New 4K digital restoration of the directors' cut of the film, supervised by director of photography Lisa Rinzler and codirector Albert Hughes, with 7.1 surround DTS-HD Master Audio soundtrack
Original 2.0 surround soundtrack, presented in DTS-HD Master Audio
Two audio commentaries from 1993 featuring directors Albert and Allen Hughes
New selected-screen commentary featuring Rinzler
Gangsta Vision, a 2009 featurette on the making of the film
New conversation among Albert Hughes, screenwriter Tyger Williams, and film critic Elvis Mitchell
New conversation among Allen Hughes, actor and filmmaker Bill Duke, and Mitchell
Interview from 1993 with the directors
Music video from 1991 for 2Pac's "Brenda's Got a Baby," directed by the Hughes brothers
Deleted scenes
Film-to-storyboard comparison
Trailer
English subtitles for the deaf and hard of hearing
PLUS: An essay by film critic Craig D. Lindsey
By: Marc Ferman