Planes, Trains & Automobiles (Limited Edition Steelbook): Blu-Ray Review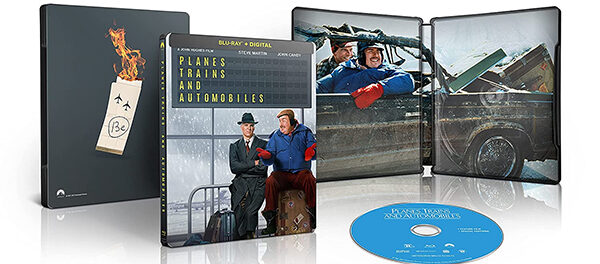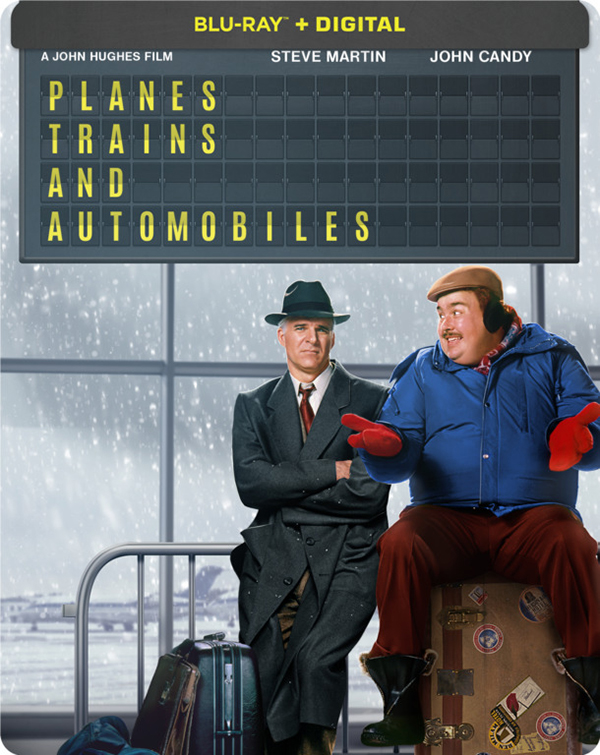 In my eyes, there is only one truly definitive Thanksgiving comedy that should be a yearly tradition and that is 1987's Planes, Trains & Automobiles. Starring Steve Martin, John Candy and directed by John Hughes, the film delivers a perfect blend of humor and heart. Candy gave one of the best performances of his career and the chemistry between him and Martin was electric. While the film has been available on Blu-ray for quite some time, Paramount Pictures has repackaged it in a simple, but attractive steelbook case, which would make a nice little gift to bring to your family or friend's home for Thanksgiving. Would even make a nice Christmas gift for fans of the comedy.
For those unfamiliar with Planes, Trains & Automobiles, the film follows Neal Page (Martin), who is trying to rush home from a business trip for Thanksgiving with his lovely family. Unfortunately, the flight doesn't work out and he is forced to rent a car, which also doesn't work out. No fear, shower curtain ring salesman Del Griffith (Candy) is here to save the day. A fellow airline passenger offers to give Neal a ride in his rental car, but the cross-country road trip is hit with one disaster after another, which much of it is caused by Del. It is easy to see how Hughes's film inspired countless copycats over the years like Tommy Boy and Due Date. As funny as Planes, Trains & Automobiles is, it's the film's final act that I believe plays a big part in why the film is beloved by so many.
If you already own Planes, Trains & Automobiles on Blu-ray, this new release offers nothing new, but I highly recommend it as a great gift option this holiday season.
By: Marc Ferman