Monster Party: Blu-Ray Review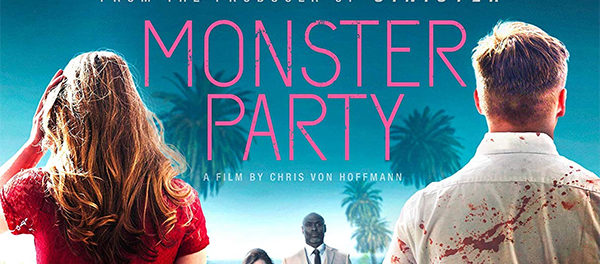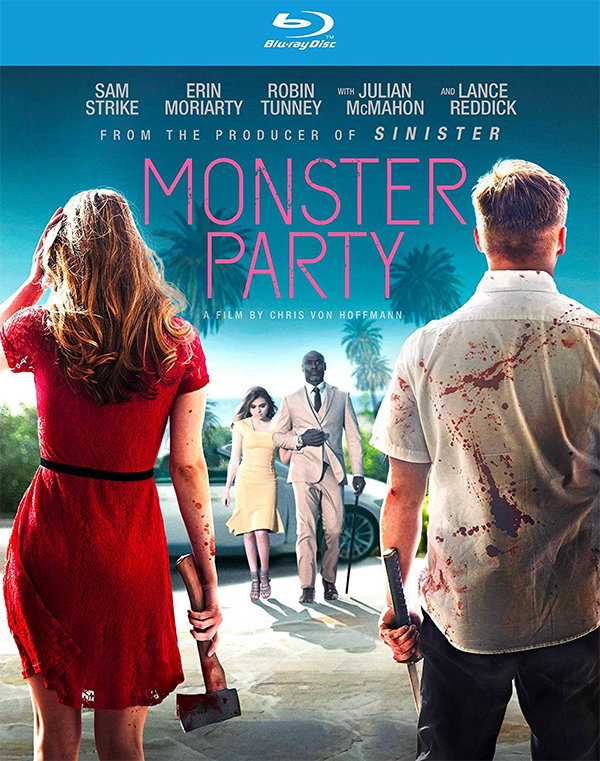 Available now on Blu-ray is writer/ director Chris von Hoffmann's surprisingly fun dinner party from hell flick, "Monster Party", starring Julian McMahon ("Nip/Tuck"), Robin Tunney ("The Craft"), Sam Strike ("Leatherface"), Erin Moriarty ("Blood Father"), Lance Reddick ("John Wick"), Brandon Micheal Hall ("Search Party"), Virginia Gardner ("Halloween") and Diego Boneta ("Scream Queens"). What piqued my interest in "Monster Party" was the cast.  The film's generic title doesn't quite do justice to Hoffmann's darkly comic, yet disturbingly deranged dysfunctional family film.
The set up here is quite similar-to that of "Don't Breathe".  A trio of teenagers, Casper (Strike), Iris (Gardner) and her boyfriend Dodge (Hall) are thieves looking for a big score. Iris and Dodge are about to have a baby and Casper's father has a life-threatening gambling debt. Every-so-often, Iris works for a rich family in Malibu as a dinner party server. It just so happens she has a gig coming up, so she brings along Casper and Dodge in hopes that they can break into the safe.  What they don't realize is that the Dawson family and their guests have a very dark secret, they are all psychotic killers.
Hoffmann does a great job keeping things moving along and delivering some great bloody kills in the process. "Monster Party" is mostly contained within the mansion but that helps give the film a more polished look. It is the cast that truly delivers the goods. Strike and Gardner are good, though Hall is serviceable. However, it is the more seasoned Tunny, McMahon and Reddick that keep things fun.  I also thought Kian Lawley was quite menacing as Elliot Dawson.
"Monster Party" is just plain fun, with influences from a vast number of horror classics that work in service of the narrative. You will even see a great nod to "The Texas Chainsaw Massacre" in the film's final act. Make sure to check this one out.
By: Marc Ferman