The Jerk (40th Anniversary Edition): Blu-Ray Review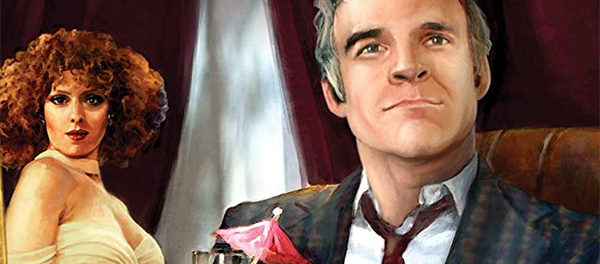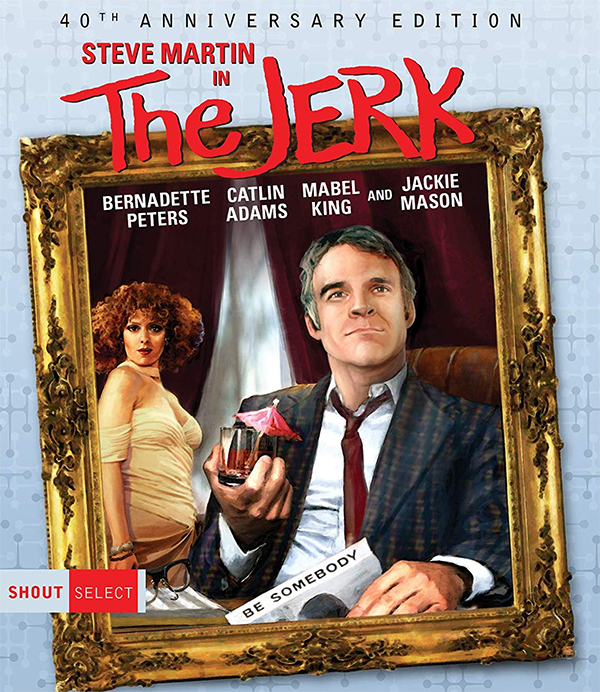 Available on Blu-ray this week is the 40th Anniversary Edition of Carl Reiner's comedy classic, "The Jerk". I can't even count how many times I watched this film while growing up in the 80's. All I can tell you is that "The Jerk" is what made me a young Steve Martin fan. Thanks to Shout! Factory, we have a new 2K remastered blu-ray and it looks fantastic.
If you have never seen "The Jerk" (which would be a shame), it tells the story of Navin Johnson (Martin), a simplistic white man who was adopted by a poor black family in Mississippi. He never knew that he was white, he just thought his skin was lighter than everyone else's. When Navin sets out on his own, he gets his first job working at a gas station and his boss (Jackie Mason) offers him a place to stay.
Navin soon finds himself working for a carnival, where he loses his virginity to a not-so-hygienic motorcycle performer (Catlin Adams). That relationship comes to an end once, Navin meets the super sweet Marie (Bernadette Peters). He falls head-over-heals and follows her out to California, where he also winds up becoming a millionaire after inventing a handy device for glasses.
"The Jerk" is basically the rise and fall story of Navin Johnson and it works mainly because of Martin's unique performance and writing.  In all honesty, as a kid, some of the humor in "The Jerk" went over my head, even if it seems like it is made for the dumbest of the dumb. It wasn't until I was older that I was truly able to appreciate what Reiner, Martin and co-writers Michael Elias/ Carl Gottlieb were trying to do here. "The Jerk" isn't a perfect film, but it is funny and the right starring vehicle to launch Martin's film career.
This new release from Shout! Factory not only includes the new remaster of "The Jerk", but also features a new conversation with Steve Martin and Carl Reiner. If you are a fan, I highly recommend you pick this one up.
Bonus Features
NEW Remastered from a Brand-New 2K Transfer
NEW A Conversation with Steve Martin and Carl Reiner
NEW A Conversation with Writers Michael Elias and Carl Gottlieb
Learn How to Play "Tonight You Belong To Me"
The Lost Film Strips of Father Carlos Las Vegas De Cordova
Trailers & Radio Spots
By: Marc Ferman