Night of the Creeps (Collector's Edition): Blu-Ray Review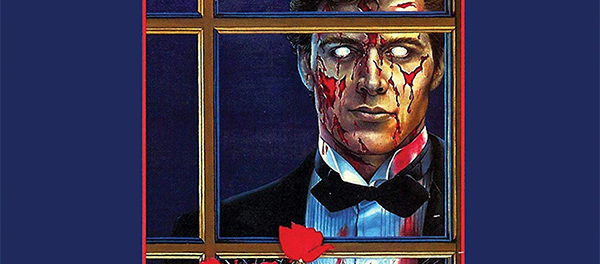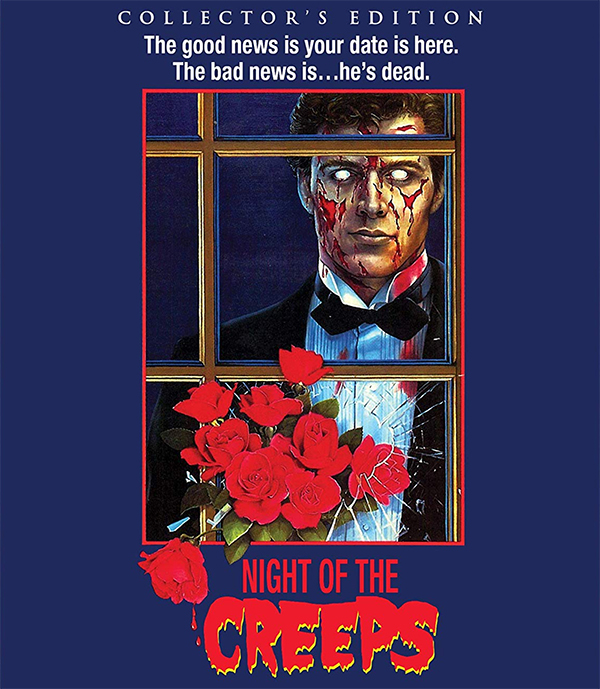 Arriving this week on Collector's Edition Blu-ray is Fred Dekker's 80's cult classic, "Night of the Creeps". This is one of those films that I watched countless times on late night cable growing up. Anyone who knows me, knows that horror-comedy is my number one favorite sub-genre and when it's done right it sticks with me.  "Night of the Creeps" is one of those films.  Now, having said that, it had been nearly two decades since the last time I watched it. When I popped in the director's cut (disk two), I realized that I had completely forgot that the film opens with an alien spaceship. Not sure how that had slipped my mind.  One thing that did not slip my mind is how much of a genre treasure Tom Atkins is. This is probably one my favorite rolls of his.
For those unfamiliar with "Night of the Creeps", it is pretty much a zombie movie, but unlike most (or all) zombie films, the bodies are reanimated and controlled by an alien experiment that comes in the form of slugs.  These slugs enter the human body through the mouth and turn its victims into zombies. Much like "Return of the Living Dead", Dekker's film wears its campiness on its sleeve and never takes itself seriously. In many ways it feels like an old school creature feature.
If you are a fan of "Night of the Creeps" then this release is a must-own.  Aside from the theatrical and director's cuts, there are some fun bonus features.  Some of the new features includes interviews with the cast and editor, plus a look at the filming locations. As for the film itself, the director's cut (which is the version I checked out), looks terrific.  Don't let this release slither past you, make sure to grab a copy and enjoy.
Bonus Features
DISC ONE: THEATRICAL VERSION
Thrill Me!: The Making Of Night Of The Creeps – A Five-Part Documentary On The Making Of The Film Featuring Interviews With Writer/Director Fred Dekker, Actors Tom Atkins, Jason Lively, Steve Marshall, Jill Whitlow, Producer Charles Gordon, And More
Tom Atkins: Man Of Action – A Look At The Actor's Career
Deleted Scenes
Theatrical Trailer
DISC TWO: DIRECTOR'S CUT
NEW Horror's Hallowed Grounds – A Look At The Film's Locations Today With Host Sean Clark, Director Fred Dekker And Actor Jason Lively
NEW Real Good Plan – An Interview With Actor Jason Lively
NEW The Bradster – An Interview With Actor Alan Kayser
NEW I Vote For That One – An Interview With Actor Ken Heron
NEW Worst Coroner Ever – An Interview With Actor Vic Polizos
NEW Answering The Door – An Interview With Actress Suzanne Snyder
NEW Final Cut – An Interview With Editor Michael N. Knue
Audio Commentary With Writer/Director Fred Dekker
Audio Commentary With Actors Tom Atkins, Jason Lively, Steve Marshall And Jill Whitlow
By: Marc Ferman