The Green Inferno (Collector's Edition): Blu-Ray Review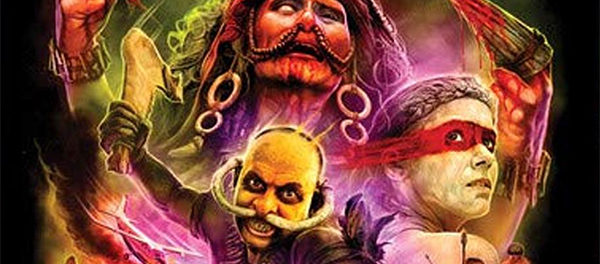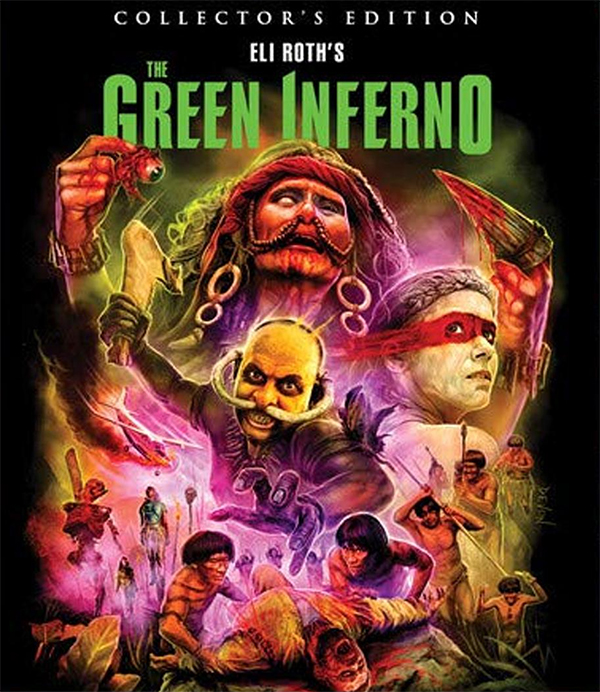 Arriving this week on Collector's Edition Blu-ray is Eli Roth's cannibalistic horror film, "The Green Inferno". This is the only film directed by Roth that I hadn't seen up until now.  I had heard so many mixed things about this one and for whatever reason, just didn't have much desire to watch it.  Now, having seen "The Green Inferno", I have to say that I enjoyed it.
The premise is simple.  A group of student activists travel to Peru to help protect the Amazon rainforest. They successfully stop the bulldozers from tearing down the trees by chaining themselves to area and equipment, all while filming everything on their phones. Unfortunately, when they hop on a plane to head home, they wind up crashing and the survivors are captured by a native tribe. Even more unfortunate that the tribe are cannibals.
Because this is a film about cannibals and because it was directed by Roth, you can expect a healthy serving of gore. The kills may not have the impact as the ones in Roth's earlier works like "Hostel" and "Cabin Fever", but they are still ultra-bloody. There are only a couple of new interviews, including one with Roth, but there is still plenty of other previously release bonus content. Shout! Factory also included a bonus CD of "The Green Inferno" soundtrack.  If you are a fan of this one and do not already own it, I say it's worth adding to your collection.
Bonus Features
Includes The Exclusive Original CD Soundtrack By Manuel Riveiro With Bonus Tracks
NEW Into The Green Inferno – An Interview With Co-writer/Producer/Director Eli Roth
NEW Uncivilized Behavior: Method Acting In The Green Inferno – Featuring Interviews With Actors Lorenza Izzo, Daryl Sabara, And Kirby Bliss Blanton
Behind The Scenes Footage – Nearly An Hour Of Never-Before-Seen Footage
Audio Commentary With Co-writer/Producer/Director Eli Roth, Producer Nicolás López, And Cast Members Lorenza Izzo, Aaron Burns, Kirby Bliss Blanton, And Daryl Sabara
Original Publicity Featurettes Including The Making of The Green Inferno
Theatrical Trailer
TV Spots
Still Galleries – Storyboards And Makeup Tests, Behind-The-Scenes Photos, Village Construction, Publicity, Movie Stills
By: Marc Ferman