No Escape: Blu-Ray Review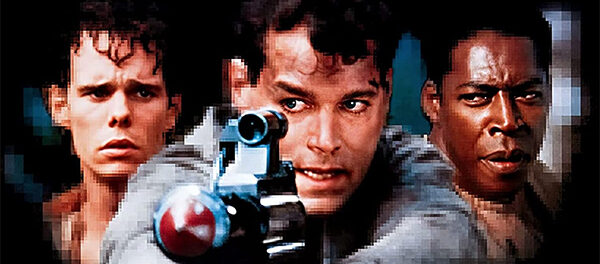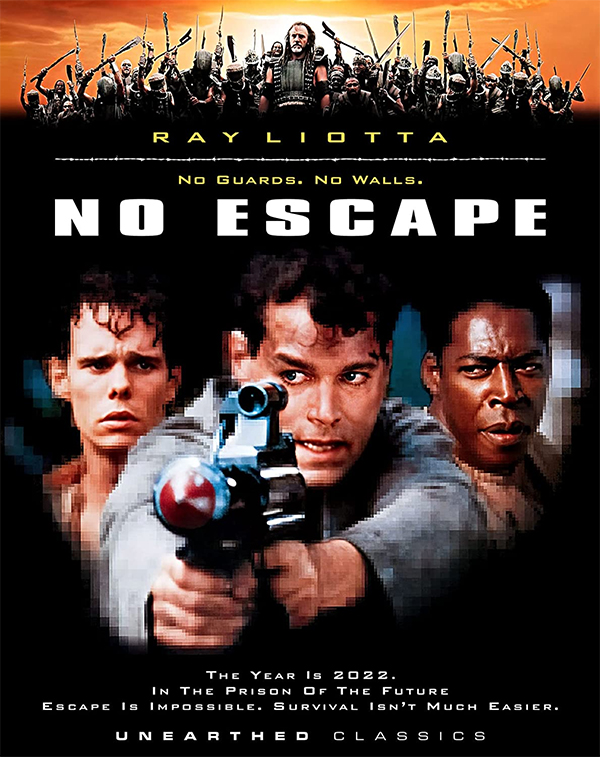 The 90's gave us a handful of entertaining science fiction features that have sadly been forgotten. While it was not a hit upon its' release, director Martin Campell's No Escape was a highly enjoyable piece of cinema which starred Ray Liotta, Lance Henricksen and Ernie Hudson. Thankfully the folks at Unearthed Films have dug up No Escape and are releasing it this week on Blu-ray for the first time.
Based on Richard Herley's 1987 novel, The Penal Colony, the story is set in the year 2022. The prison system is run by corporations for profit. Captain J.T. Robbins (Liotta) has been sentenced to life in prison for killing his commanding officer. Robbins has escaped multiple level 5 facilities in the past, which resulted in him being shipped off to a level 6 prison. After defying orders given by the Warden (Michael Lerner), Robbins is sent to an island known as Absolom. Moments after being tossed out of a chopper onto the island, Robbins is chased down and captured by a group of cannibals known as the Outsiders. They are led by the power hungry and somewhat bonkers Marek (Stuart Wilson). Impressed with Robbins skills as a fighter, Marek offers him a job, however Robbins declines the offer and steals Marek's gun in the process.
After barely escaping the Outsiders, Robbins is rescued by a more civilized group know as the Insiders. They are led by The Father (Henricksen). While Robbins has no intention to stay trapped on the island, he reluctantly assists the insiders in their fight against Marek and his gang. No Escape borrows from numerous films. There is some Rambo, Commando, and even Mad Max. The late-great Liotta is good here as the main anti-hero. He was an actor that could seemingly slip into good guy or bad guy roles pretty effortlessly. It helps, while we try to figure out what kind of man Robbins really is.
While of course, it would have been great to get a 4K release, the Blu-ray actually looks great. Considering most of the film is set outside, the island locations, including the greens of the plant life really pop. We also get a more than acceptable DTS-HD Master Audio 5.1. There is also a nice selection of bonus features including interviews with producer Gale Anne Hurd, director Martin Campbell and co-writer Joel Gross. I am a fan of No Escape and if you are too, I highly recommend picking up this release.
Bonus Materials:
'WELCOME TO THE FUTURE: THE SCI-FI WORLDS OF GALE ANNE HURD' – A new interview with producer Gale Anne Hurd
'SURVIVAL OF THE FITTEST: DIRECTING NO ESCAPE' – A new interview with filmmaker Martin Campbell
'PENAL COLONY: WRITING NO ESCAPE' – A new interview with co-writer Joel Gross
Vintage Making of Featurettes
Alternate Intro
Original Theatrical Trailer
TV Spots
By: Marc Ferman