Two Witches (Special Edition): Blu-Ray Review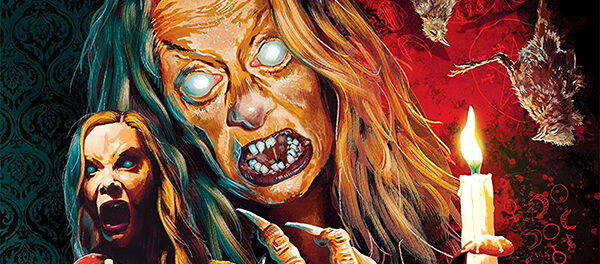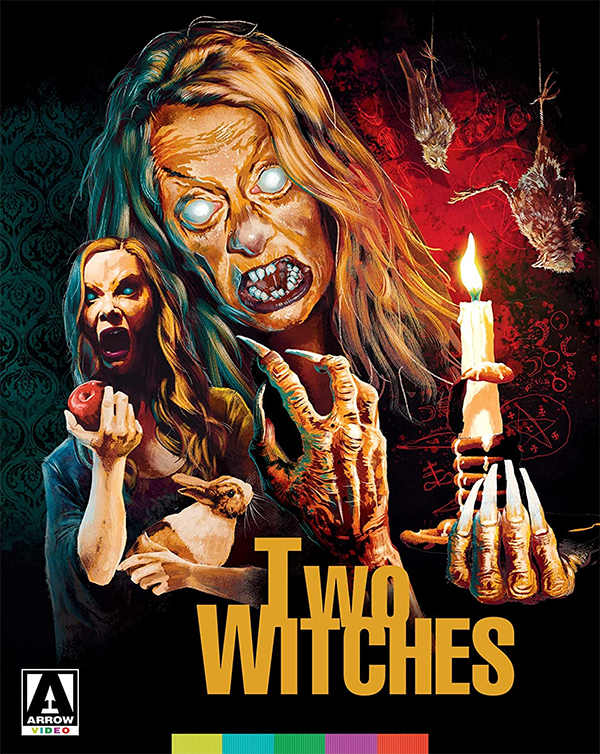 Available now on Special Edition Blu-ray is director Pierre Tsigaridis' 2021 horror film, Two Witches. After getting quite a bit of buzz from the festival circuit over the past year. While not quite an anthology, this is a modern take on witches told over two loosely connected storylines. While it does get off to a slow start, Two Witches becomes increasingly creepy.
The first of the two storylines follows Sarah (Belle Adams) and Simon (Ian Michaels) who are expecting their first baby.  After she notices a older woman giving her a seemingly nasty look from across the restaurant, Sarah begins to have visions and nightmares. It turns out the woman was a witch and she has her own plans for the couple's child.
The next story centers on roommates Rachel (Kristina Klebe) and Masha (Rebekah Kennedy).  The latter comes across as an awkwardly shy young woman. However, Rachel soon discovers that there are much more alarming things about Masha. This results in asking her to move out. It turns out Masha is a witch on the cusp of becoming ultra-powerful. If there is one thing we have learned over the many years of watching horror films. Witches aren't just about to leave because you asked them to.
While Two Witches is a bit uneven, there are enough truly unsettling moments and effective jump scares to make this a worthy watch for any genre fan. The new Blu-ray from Arrow includes tons of bonus content as well which you can see below.
Bonus Materials:
High Definition (1080p) Blu-ray presentation
Original lossless stereo audio and optional 5.1 DTS-HD MA surround audio
Optional English subtitles for the deaf and hard of hearing
Brand new audio commentary by director, cinematographer and editor Pierre Tsigaridis
Brand new audio commentary by producer Maxime Rancon
Behind the Movie, a two-part behind-the-scenes featurette
Interview with  actor and associate producer Dina Silva
The Boogeywoman, an interview with actor Marina Parodi
The Original Score, an interview with composer Gioacchino Marincola
The Piano Score, director Pierre Tsigaridis talks about the inspiration behind the piano score for Two Witches
Test footage
Grimmfest 2021 Q&A with Pierre Tsigaridis and Maxime Rancon
Trailer gallery
Image gallery accompanied by the film's original score
Reversible sleeve featuring original and newly commissioned artwork by Ilan Sheady
FIRST PRESSING ONLY: Illustrated collectors' booklet featuring new writing on the film by Anton Bitel, plus double-sided fold-out poster featuring original and newly commissioned artwork by Ilan Sheady
By: Marc Ferman