The Kindred (Special Edition): Blu-Ray Review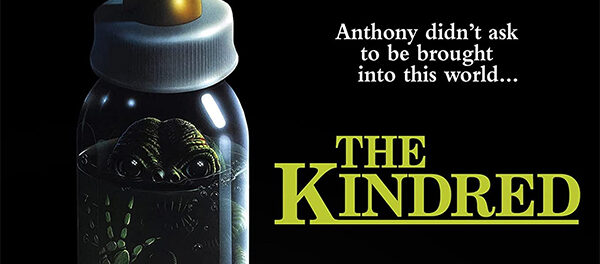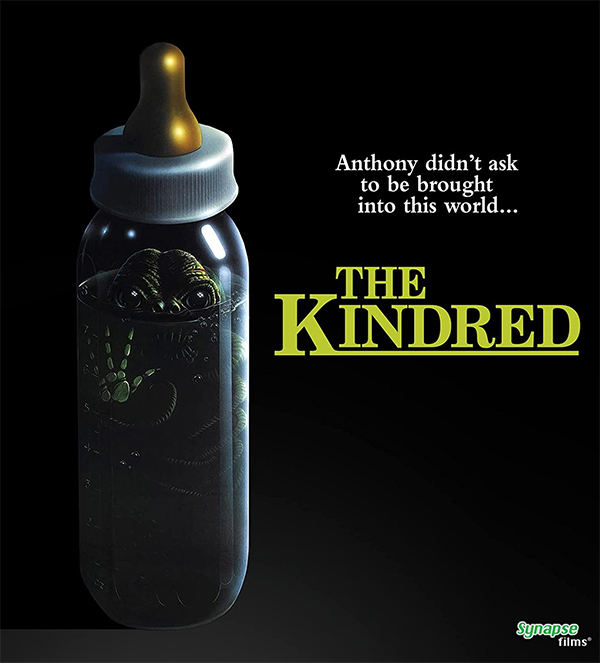 Last year Synapse Films released a limited pressing steelbook of Jeffrey Obrow and Stephen Carpenter's 1987 creature-feature, The Kindred.  This week sees the film's first wide-scale Blu-ray release. While it may not include the steelbook packaging, DVD and CD soundtrack, we do get the same 4K remastered unrated version of The Kindred. It is also less than half the price of the steelbook release. While hardcore collectors may opt for the pricier set (which is still available on the Synapse website, the new release is good enough for the rest of us.
After Amanda Hollins (Kim Hunter) suffers a heart attack, her son Dr. John Hollins (David Allen Brooks), his wife Sharon (Talia Balsam) and a group of his colleagues take a weekend trip to her home after she urges him to burn all her scientific research and experiments. This includes a brother named Anthony that she blurted out in a panic. Joining the group is biologist Melissa Leftridge (Amanda Pays) who was a big admirer of Amanda Hollins' research and the only one who understood her work better than anyone else.
Once they arrive at the home, John discovers that his childhood bedroom had been transformed into a laboratory. It turns out that Amanda had created some sort of hybrid creature that has tentacles and a taste for human flesh. Since she used her son's DNA to create Anthony, that's why she considers it John's little brother. Not only is Anthony extremely dangerous, but to make matters worse, a mad scientist names Dr. Phillip Lloyd (Rod Steiger) wants the monster alive, and he is willing to kill anyone that gets in his way.
While The Kindred isn't all that great of a film, the monster and the practical effects are quite impressive. The tentacle death of Bunky Jones (Nell Valentine) was quick but gnarly. Easily my favorite kill of the movie. It was also fun to see Peter Frechette playing a character just as horny as the one he played in Grease 2.
The 4K presentation was sourced from a 35mm interpositive of the uncut film. This is the very first physical media release of The Kindred since VHS/ Laserdisc and it's a beautiful presentation. It has taken nearly 15 years for Synapse to get this out there due to numerous complications. Fans of the film will surely be pleased. As mentioned before, the practical effects are my favorite part of The Kindred and this new restoration make them look all-the-more gruesome. This is especially true for Anthony's final moments.  We also get a new 5.1 surround remix which I prefer over the original 2.0 theatrical mix which is also included.
As for bonus content, former Dread Central journalist Steve Barton moderates an audio commentary with the filmmakers. There is also a 52-minute documentary on the making of The Kindred and more. If you are a fan of the film or love 80's creature features and have never seen this one, I recommend picking up this release.
Bonus Materials:
All-new 4K high-definition remaster of the unrated version of the film
New 5.1 English stereo surround remix (Original 2.0 mono theatrical mix also included)
Audio commentary with directors Jeffrey Obrow and Stephen Carpenter, moderated by horror journalist Steve Barton
Inhuman Experiments – The Making of "The Kindred," an all-new documentary (52 mins.)
A special compilation of creature effects artist Michael McCracken, Jr.'s never-before-seen on-set footage (18 mins.)
Still gallery and original storyboards
Original theatrical trailer
Original video promotional trailer
TV spots
Optional English subtitles for the deaf and hard of hearing
By: Marc Ferman