Offseason: Blu-Ray Review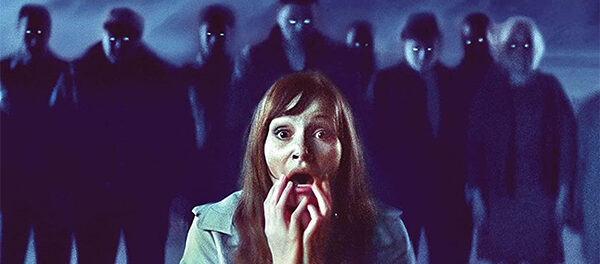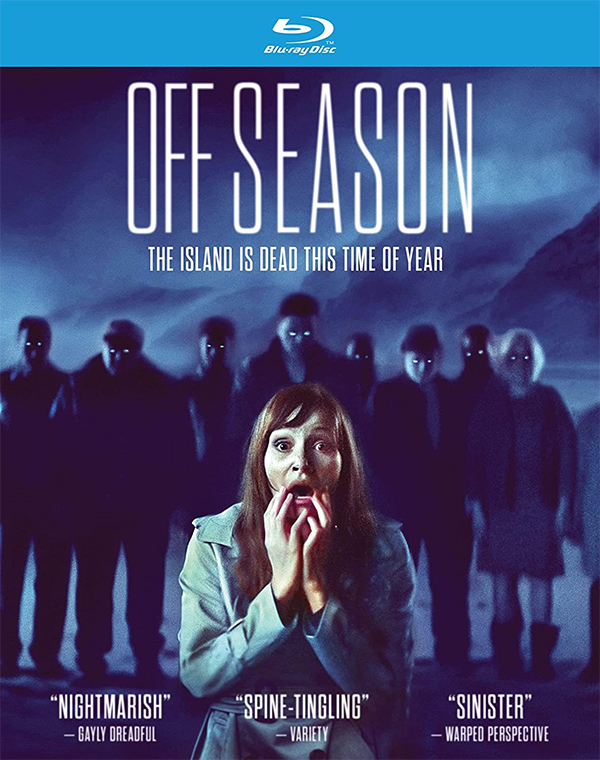 It had been more than a year since I have seen Mickey Keating's Offseason, which was one of my favorite genre titles making the festival rounds last year. Currently available on Shudder, the 2021 Florida-set chiller arrives on Blu-ray this week. While I loved the filmmaker's 2016 horror flick Carnage Park, I must admit that after rewatching Offseason, his latest slice of terror is his best work yet.
After receiving a letter that her mother's grave has been vandalized, Marie Aldrich (Jocelin Donahue) heads to the small Florida island town to take a look at the damage herself. However, her mother's grave soon becomes the least of her worries, as she soon realizes that there is something wrong with the locals and it seems to be quite sinister. To make matters worse, due to the storm, there is no way off the island and Marie might have to figure out what is going on with the townsfolk if she ever plans on getting out alive.
Offseason is so much about atmosphere. Keating creates and utterly eerie world within this beautiful little town. The location couldn't be more perfect. The film also comes off like a feature length Tales from the Darkside or Twilight Zone. A solid supporting cast has been collected as well. Jeremy Gardner, Joe Swanberg, Melora Walters and Richard Brake all bring their A game to help bring Keating's vision to life. If you want an original and fresh feeling horror film, I recommend checking out Offseason.
By: Marc Ferman