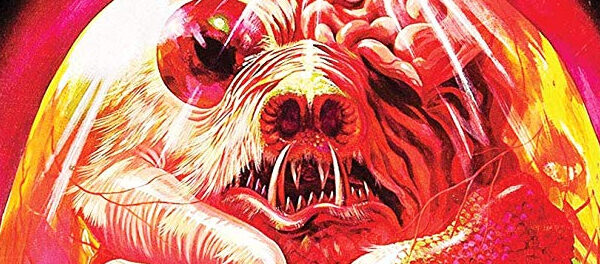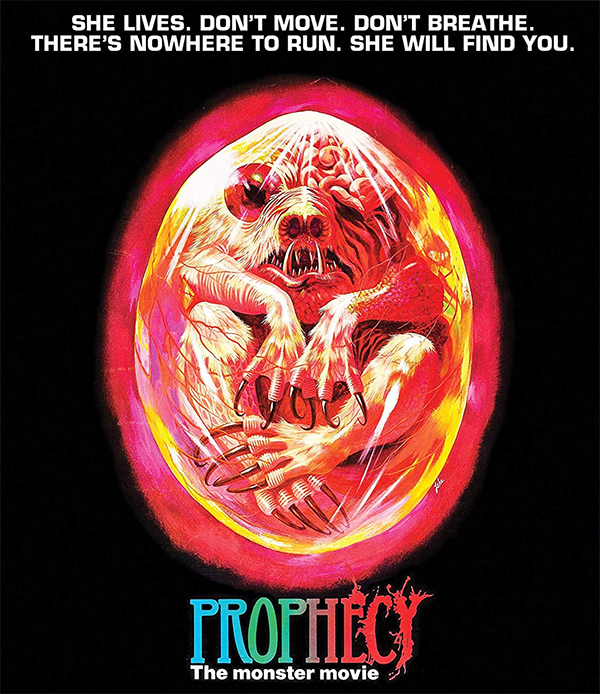 Arriving on Blu-ray this week for the first time on Blu-ray is the 1979 horror film, "Prophecy", starting Talia Shire, Armand Assante and Robert Foxworth. For those of you unfamiliar with the film, it's a forest-set creature feature from writer David Seltzer ("The Omen") and director John Frankenheimer. This was my very first time viewing the film. I had been aware of "Prophecy" since childhood, but despite always loving the poster, I just never got around to seeing it. Thankfully Shout! Factory decided to keep that amazing poster as the Blu-ray art.
The story follows Environmental agent Rob (Foxworth) and his wife Maggie (Shire) as they leave the city for a few weeks to report on weather the paper mill and the effects it has been having on the local Native Americans in that live in the area. What Rob soon discovers is that the mill has been responsible for waste getting into the water, which has not only been making the natives sick, but has been mutating the wildlife. This includes a massive deformed bear-like creature that has been killing people, one-by-one.
Although, "Prophecy" isn't a good movie, I have to say I enjoyed it quite a bit.  What makes it work so well is a mix between the cast taking the material so seriously and how cheap the main creature looks. "Prophecy" should be a total camp-fest, but the degree of seriousness that is taken makes it all-the-more enjoyable. It's like the cast truly believes they are in a scary film, which they are not.
Shout! Factory has included some new interviews with this release from Talia Shire, Robert Foxworth, writer David Seltzer and make-up effects artists Tom Burman and Allan Apone. The feature itself looks quite clean. This is a very nice transfer indeed. If you are a fan of "Prophecy", you make want to pick up the Blu-ray.
Bonus Features
NEW All Of Our Sins – An Interview With Talia Shire
NEW Bearing Up – An Interview With Actor Robert Foxworth
NEW Bear And Grin It – An Interview With Writer David Seltzer
NEW Hard To Bear – An Interview With Special Make-up Effects Designer Tom Burman
NEW Prophecy Prodigy – An Interview With Special Make-up Effects Artist Allan Apone
NEW Beneath The Bear – An Interview With Mime Artist Tom McLoughlin
Theatrical Trailer
Radio Spots
Still Gallery
By: Marc Ferman