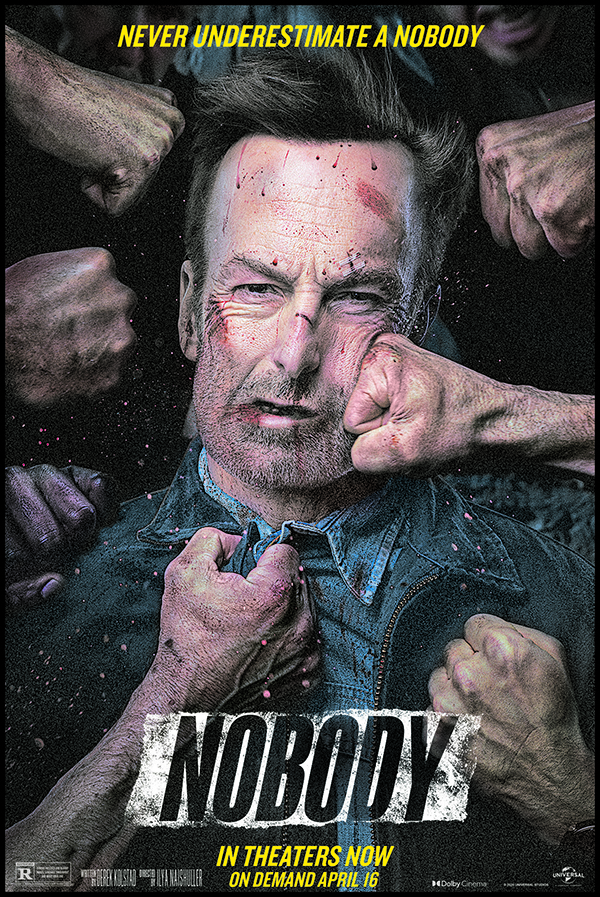 Hey South Florida, we are giving away Vudu Promo Code Certificates good for one 48-hour rental of NOBODY starting April 16th.
The aftermath of the incident strikes a match to Hutch's long-simmering rage, triggering dormant instincts and propelling him on a brutal path that will surface dark secrets and lethal skills. In a barrage of fists, gunfire and squealing tires, Hutch must save his family from a dangerous adversary (famed Russian actor Aleksey Serebryakov, Amazon's McMafia)—and ensure that he will never be underestimated as a nobody again.
For your chance to win, email your full name to info@thefilmjunkies.com and include NOBODY GIVEAWAY in the subject line.
NOBODY in theaters now and arrives on PVOD January 16th
Head over to the official website www.nobody.movie
#NobodyMovie