Rad: Mondo Steelbook Blu-Ray Review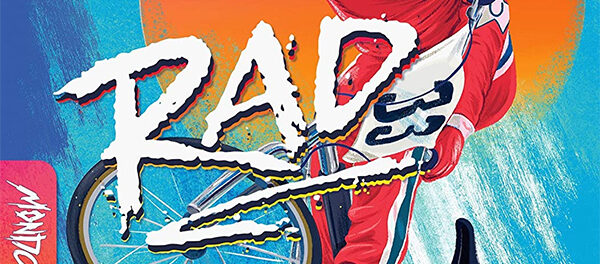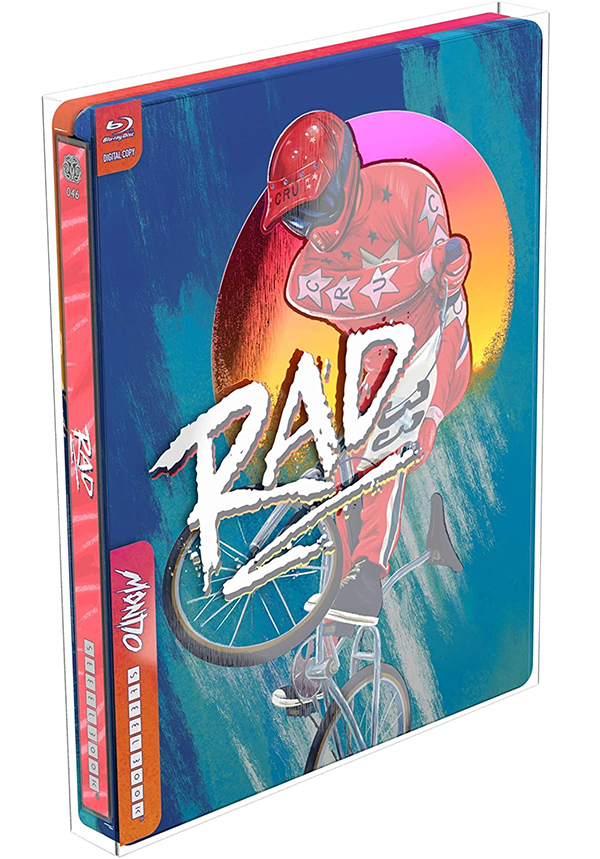 Last year Vinegar Syndrome released a limited edition 4K UHD of the 1986 BMX flick, Rad. Just like many others, I did not get my hands on a copy of that release and although I was very, disappointed at the time, I am now happy to say that the new Blu-ray from Mill Creek Entertainment should please any fan of the film. First off, as you can see the steelbook artwork is absolutely, awesome. It is probably one of my favorite looking steelbooks in my collection. One thing I love about it is that the Blu-ray content listed on the back is on a slipcover, rather than a piece of cardboard that is usually glued to the back of the packaging. Secondly, although this is not a 4K UHD, Rad was scanned and restored in 4K from its 35mm original camera negative, so the presentation looks beautiful.
After directing six of Burt Reynolds most popular films (Including Smokey and the Bandit), Hal Needham decided to go for a film centered on teenagers and a BMX bike race. Needham was no stranger to films about races since he helmed both Cannonball Run films, but Rad is a much smaller film, set entirely in a small town.  Originally a box office dud when released, Rad would go on to become a cult favorite, which people still talk about more than three decades later.
The story centers on Cru Jones (Bill Allen), who delivers newspapers with his friends in the morning and works in a local deli during the day. Cru's mother (Talia Shire) wants him to go to college and forbids him to pursue the Helltrack race that has come to town. This doesn't stop Cru from trying to win a spot on the race and with the help of the beautiful rider, Christian Hollings (Lori Loughlin), he gets good enough to race against the top BMIX riders in the world, including the number one contender, Bart Conner (1984 Olympic gymnastics champion Bart Conner). Don't expect great acting from this guy, or really any of the young adults in the film, but truthfully, that just ads to the charm of Rad. There is a solid number of Hollywood veterans on display here. Aside from Shire (who is given very little to do here), we also have the great Ray Walston and Jack Weston who plays the film's main villain.
The plot is as cookie-cutter as you can get. Kid wants to race, bad guys want to stop him from racing, kid races anyways and wins. Kid also falls in love.  That's basically the story, predictable as hell but still quite enjoyable. It also helps that Rad has a kick-ass soundtrack, which sounds totally radical with the DTS-HD Master Audio 5.1.  The video presentation looks truly stunning. Having watched this film mainly on VHS as a teenager, obviously Rad has never looked better to me than it does here. Although there aren't as many bonus features here as in last year's out-of-print UHD, I no longer require that version as Mill Creek has delivered a top notch disk. This is truly an 80's gem and if you are a fan, I can't recommend this Blu-ray enough.
Bonus Features:
Scanned & restored in 4K from its 35mm original camera negative
Rad Q&A Session: featuring screenwriter Sam Bernard and cast members Bill Allen, Talia Shire, and Bart Conner. The panel is moderated by Jorma Taccone.
Archival Video Interviews with Cast and Crew
Original Behind-the-Scenes Featurette
"Break the Ice" Music Video
By: Marc Ferman