The Cowboy Way: Blu-Ray Review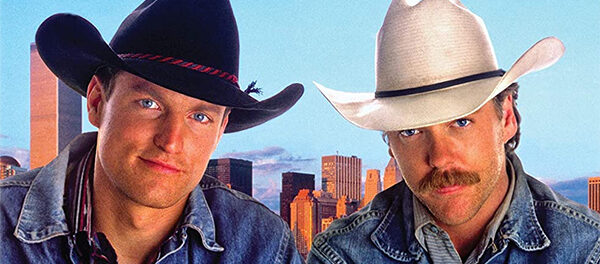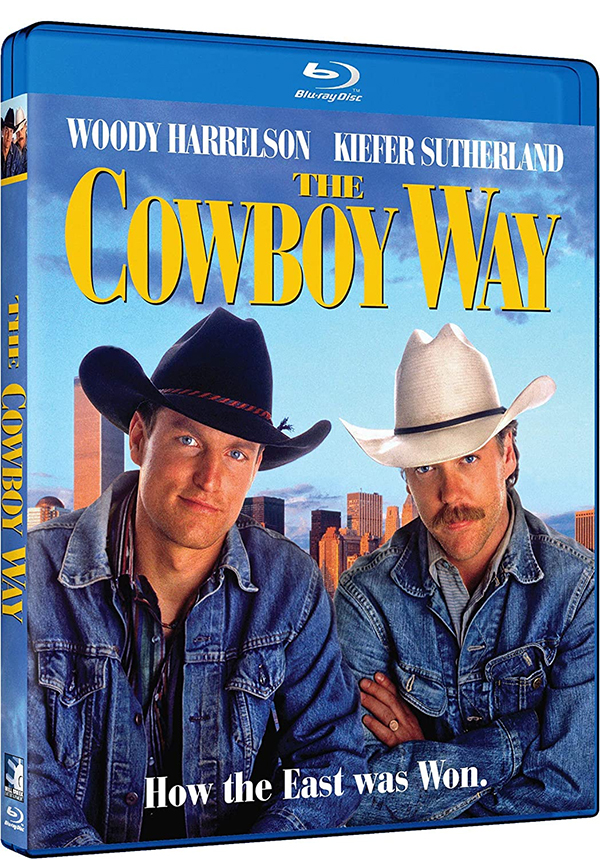 Available now on Blu-ray is the 1994 action-comedy, The Cowboy Way which was directed by Gregg Champion. Previously Champion was a producer on such 80's classics as Blue Thunder, Short Circuit and Stakeout before making his directorial debut with the criminally underrated Short Time. The filmmaker would make one more theatrical feature during his career with 1994's The Cowboy Way, a fish-out-of-water tale about a couple of cowboys that head to New York City and get into some trouble.
Pepper (Woody Harrelson) and Sonny (Kiefer Sutherland) have been friends since childhood, but when Pepper bailed on Sonny during an important rodeo competition the year prior, Sonny, decided he didn't need his friend anymore.  When their other friend goes to New York to bring home his daughter who was smuggled in from Cuba, he never returns. Despite Sonny's issues with Pepper, the two cowboys head to the city to find him. Not only do Pepper and Sonny learn their friend was murdered, but his daughter is also being held by John Stark (Dylan McDermott), a ruthless criminal that plans to sell the beautiful young woman to the highest bidder. With the help of NYPD's Officer Sam Shaw (Ernie Hudson), who always dreamed of being a cowboy, the boys decide to take down Stark, his henchmen and rescue the girl.
I saw The Cowboy Way when it was released in theaters and though it is entertaining, thanks in no small part to Harrelson and Sutherland's constant bickering, it is a mostly forgettable buddy-action-comedy. There are also quite a few jokes that would not fly today, so it hasn't aged that well. Normally, Blu-rays are a vast improvement over DVD and even though I have never seen the DVD release for this film, I can't imagine it being much worse than this transfer. This is one of the least impressive recent Blu-ray releases I have seen mainly due to the video presentation. The video quality is middling at best that I felt like I was watching a DVD that was being up-converted.  No complaints here in regards to the DTS-HD Master Audio 5.1  which suites the action and city location just fine. Now, if you are a fan of The Cowboy Way and want to own the film, I would probably pick the Blu-ray over the DVD as the price isn't much higher but this one is really just for those who really love the film.
By: Marc Ferman