The Bloodhound (Special Edition): Blu-Ray Review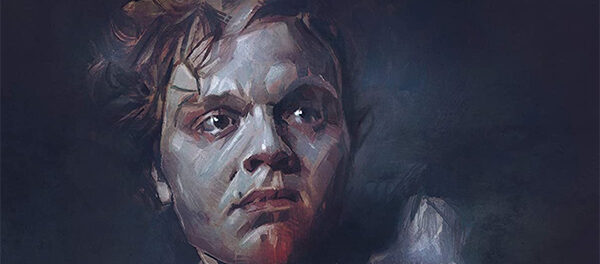 Now available on Blu-ray is writer/director Patrick Picard's feature film debut, The Bloodhound, starring Liam Aiken (A Series of Unfortunate Events) and Joe Adler (The Maze Runner). If you like atmospheric art house thrillers with strong performances, a lean run time and an impressive sense of style, then this one might be for you.
Inspired by Edgar Allan Poe's The Fall of the House of Usher, the story centers on estranged friends Francis (Aiken) and Jean Paul (Adler), who haven't seen each other in twenty years. One day Frances arrives at his childhood friend's secluded-yet-beautiful Hollywood Hills home, needing a place to stay. Jean-Paul, who is now suffering from an affliction and never leaves his home, desperately needs a friend.
The living arrangement becomes increasingly bizarre and though the film is only a mere 72-minutes, it still manages to feel like a slow burn. There isn't much of a story in The Bloodhound, but where it shines is in the performances by its' two leads. Equally impressive is Picard's direction and how he navigates through the truly, unique location. He is-able-to make the residence a character as well. The feel of the house alters as the characters reveal more about themselves. The less you know about Francis and more importantly Jean Paul going in the more you will come away with in the end, which is why I am keeping away from giving away more of the narrative.
If slow burns aren't really your thing and you find yourself ready to give up on The Bloodhound half-way through, I urge you to stick with it, after all, it's just over an hour long. Picard has delivered a visually stunning and unsettling film that might not be for everyone, but definitely for fans of Poe's classic tale.
Bonus Features:
High Definition (1080p) Blu-ray presentation
Optional English subtitles for the deaf and hard of hearing
Brand new audio commentary by director Patrick Picard and editor David Scorca
Four experimental short films by director Patrick Picard: bad dream, the muffled hammerfall in action, the mosaic code and wiggleworm
On the Trail of The Bloodhound: Behind the Scenes of a Modern Chiller, exclusive 45-minute making-of featurette
FIRST PRESSING ONLY: Illustrated booklet featuring new writing on the film by Anton Bitel
By: Marc Ferman