Retaliation: Blu-Ray Review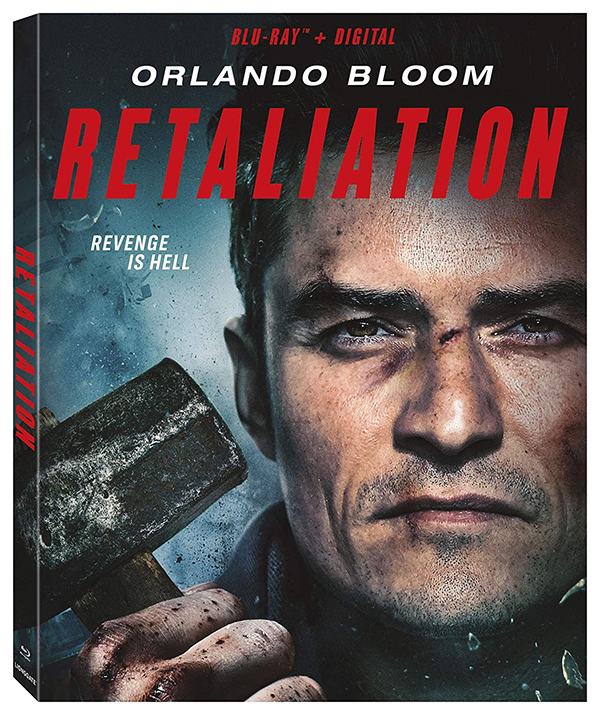 Orlando Bloom delivers what is arguably the best performance of his career in Ludwig and Paul Shammasian's revenge thriller, Retaliation. In the film, Bloom plays Malky, a man tormented by the sexual abuse he was a victim of as a child.  Malky Spends his days as a construction worker, demolishing churches, as well as visiting his mother (Anne Reid). His nights are usually spent with his girlfriend Emma (Janet Montgomery). Aside from the struggles he deals with, Malky seems to lead a pretty simple life. That all changes however when the priest (James Smillie) who was the source of Malky's pain shows back up in town and now he wants revenge.
Although, marketed as a thriller, Retaliation is more of a slow-burn drama and that would be ok if it didn't move at a snail's pace. There are strong themes dealt with here, including not only abuse but the denial of abuse and all of the performances here are terrific. However, great performances aside, I found myself generally bored and became increasingly disinterested in the story. Bloom's work here is so good that I would go so far as to say it is award worthy if the film wasn't dumped onto digital about Blu-ray three years after it premiered under the title, Romans. If you are a big fan of the star, I recommend taking a look for his performance alone, but for me, there isn't much more here to recommend.
By: Marc Ferman