Runaway Train: Blu-Ray Review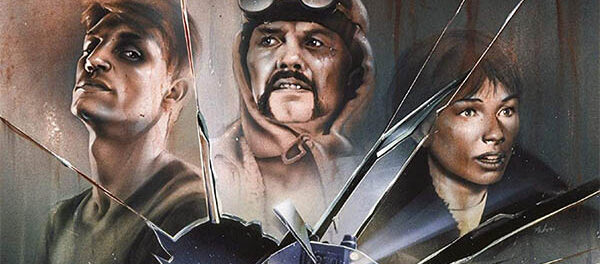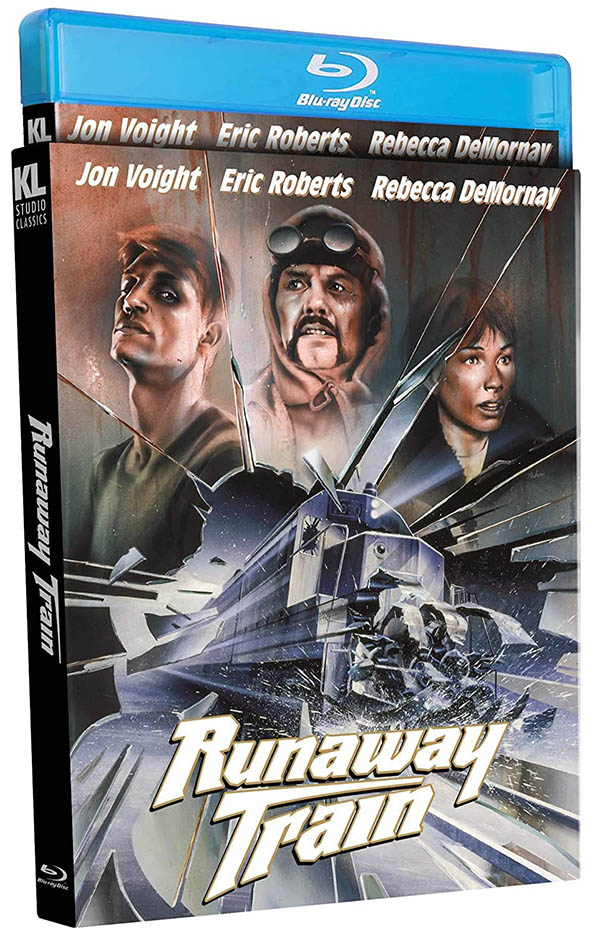 Growing up in the 1980's and being a huge fan of B-grade cinema, I was almost always drawn to movies produced by Cannon Films. Breakin', Bloodsport, American Ninja and various Death Wish sequels were regular viewings for me. However, the 1986 action-thriller Runaway Train was not the normal enjoyable schlock the studio was known for. The film was on a much higher level in terms of quality and even went on to be nominated for multiple awards. This week sees the release of a new 2k restoration Blu-ray, courtesy of Kino Lorber.
Directed by Andrey Konchalovskiy (who also helmed a large chunk of another 80's favorite, Tango & Cash), the story cents on a pair of escape prisoners, Manny (Jon Voight) and Buck (Eric Roberts) who stow away on a train that will take them to freedom. Unfortunately for them, the train's operator suffers a heart attack and falls off the side. This leaves nobody to control the train which is increasing in speed by the minute. It isn't until the train crashes through another train car while switching tracks, do the boys notice they are in some serious trouble.
They boys aren't alone. A train worker named Sara (Rebecca De Mornay) stumbles upon Manny and Buck and informs them of what's actually, happening and the dangerous actions they must take in order to try and slow the train down. Meanwhile, the prison warden is on the hunt for the prisoners and the railway control center is trying to figure out how to stop the runaway train before it crashes into a chemical plant.
What makes Runaway Train work so well is not only the over-the-top performance by its' leads, but the thrills that the train sequences deliver. There are a few moments that are just as effectively horrifying today as they were more than three decades ago. When Manny gets his hand crushed between the train cars and the blood just sprays onto the hooks, it absolutely, gnarly. This may not be the film I pick if I just want to have fun with a Cannon classic, but this is arguably the best film they ever released.
Despite bring a very gritty looking film for the most part, the new restoration does look quite good. There are moments that don't look nearly as crisp as others, most notably in sequences that focus on the helicopter following the train along the mountainside. Kino Lorber's release of Runaway Train delivers a high-quality presentation, that should without-a-doubt please fans of the film. There have been many copycats over the decades but none of them have come close to this 80's classic.
Bonus Features:
Brand New 2K Master
Audio Commentary with Co-Star Eric Roberts, and Film Historians David Del Valle and C. Courtney Joyner
TRAILERS FROM HELL with Rod Lurie
Theatrical Trailer
Dual-Layered BD50 Disc
By: Marc Ferman