Savage Streets: Blu-Ray Review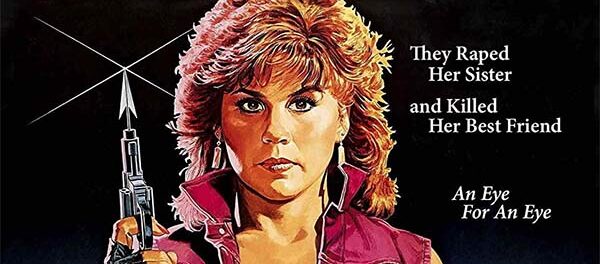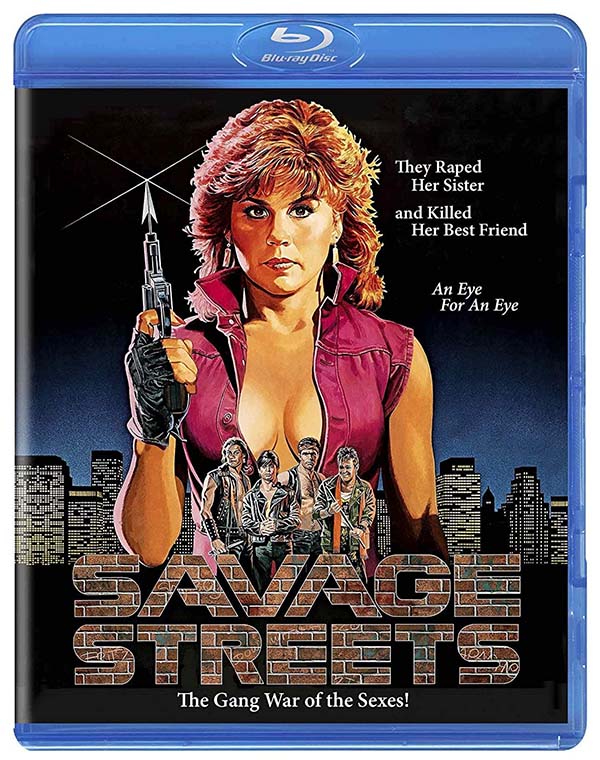 Code Red's 2018 remastered Blu-ray release of Savage Streets has been out of print for a while. Thankfully for fans of the film, they are releasing a reissue which will be available this week. Directed by Danny Steinmann (Friday the 13th Part V) with an uncredited Tom DeSimone (Hell Night) and released in 1984, one of the things that I always found humorous about Savage Streets is that star Linda Blair was nominated for best actress at the Saturn Awards but also nominated for worst actress at the Razzie Awards. No surprise, she won the latter award. Does that mean Savage Streets isn't good? Not at all. I mean, it actually isn't good, but for those who grew up loving 80's exploitation trash like myself, Savage Streets delivers on nearly everything it sets out to do.
Brenda (Linda Blair) is a tough-as-nails teenager who only has a soft spot for her deaf-mute sister Heather (Linnea Quigley). One night while walking through the streets of Los Angeles, Brenda, her sister and friends are nearly run over by a gang known as the Scars. It is Brenda's idea to steal the gang's car and trash it when they aren't looking. What felt like gratifying payback at the time, elevates to something much more horrifying. When the Scars notice Heather outside the high school, they sexually assault her and beat her into a coma. Now Brenda wants revenge and will stop at nothing to make sure each member of the Scars pays for what they did to her sister.
I own the original 2014 Code Red release of Savage Streets but had never taken-a-look at the 2018 remaster. Now that it has been reissued, I can honestly say that there is a very noticeable difference between the two disks. Unlike the 2014 release, this one features much more vivid colors, most notably on some of the nighttime scenes that take place on the busy Hollywood blvd.  One of the other great things about the film is the soundtrack. For this reason alone, I chose to go with the DTS-HD Master Audio 5.1 over the 2.0.
The 80's brought us many teen-sex films, and though I have always had love for the comedies in which some goofy guys were trying to lose their virginity, the dark, gritty and often excessively violent ones like Savage Streets are the ones that stuck with me. If you missed the 2018 release, make sure to grab yourself a copy of the reissue.
 Bonus Features:
Audio Commentary by Actors Robert Dryer, Johnny Venocur and Producer John Strong
Audio Commentary by Actors Robert Dryer, Sal Landi and Cinematographer Stephen L. Posey
Audio Commentary by Director Danny Steinmann
Isolated Music Track
Interview with Star Linda Blair
Interview with Actress Linnea Quigley
Two Interviews with Producer John Strong
Two Interviews with Actor Robert Dryer
Two Interviews with Actor Johnny Venocur
Interview with Actor Sal Landi
Interview with Actor Scott Mayer
Kat's Scratch Cinema Intro with Hostess Katarina Leigh Waters
1 Surround (Original 2 Track Mag) and 2.0 Lossless Audio
Reversible Art
Theatrical Trailer
By: Marc Ferman