Scare Package: Blu-Ray Review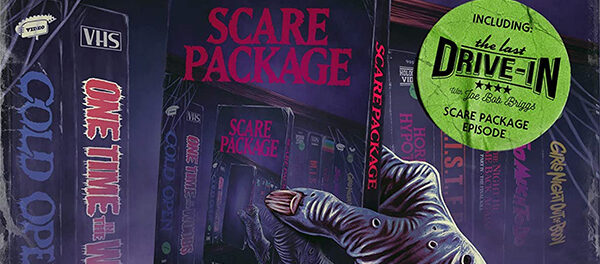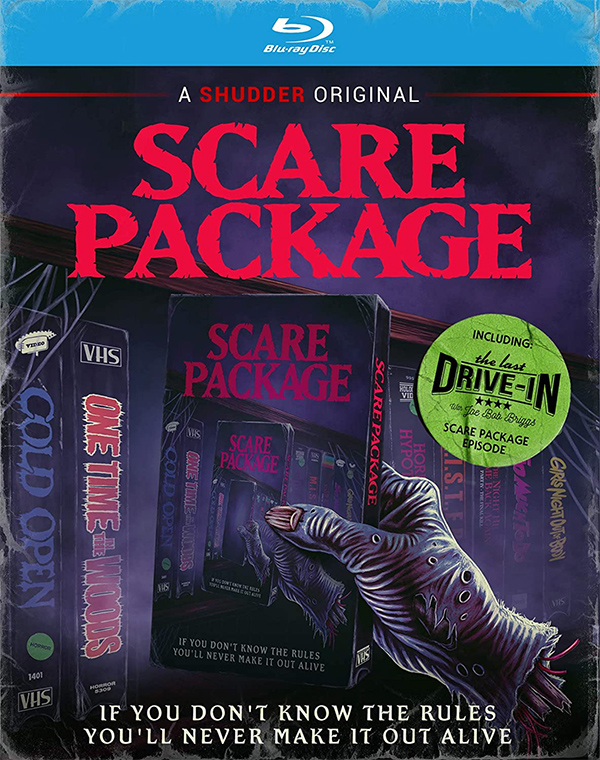 Arriving this week on Blu-ray, DVD and VOD is the horror/comedy anthology, Scare Package which features eight talented filmmakers. Each of them delivering a segment that showcases their own style of storytelling. Many of these directors have been making their way around the film festival circuit for a few years with some of them now working on their own feature films. Most anthologies feature anywhere from 4-6 segments. In Scare Package we get a few extra. Emily Hagins kicks things off with Cold Open, Hillary & Courtney Andujar bring us Girls' Night Out of Body, Anthony Cousins presents The Night He Came Back Again! Part IV: The Final Kill, Aaron B. Koontz gives us the wraparound with Rad Chad's Horror Emporium as-well-as Horror Hypothesis, Chris McInroy delivers my personal favorite with One Time In The Woods, Noah Segan helms M.I.S.T.E.R. & Baron Vaughn gives us So Much To Do.
Now, like most films of its kind, not all segments are on the same level. I do feel that some of the best anthologies around are ones where each story is directed by the same filmmaker. Some great examples are Creepshow, Trick r' Treat and the recently released Shudder film, The Mortuary Collection. Having said that, Scare Package is so much better than most of the modern-day anthology films.  The reason it works is because each of the people behind the camera truly love the genre and it shows. Even working on a limited budget, they all put everything they have into making sure they deliver the craziest and most fun experience possible. The cast also seems to be having a good time. Anthony Cousins and Chis Mclnroy's work really stand out in Scare Package but Aaron B. Koontz is the driving force behind the project and it's definitely more meta that I would have expected, which is actually a good thing.
Scare Package doesn't quite deliver on actual scares, but it does deliver on fun and with the scary times we live in right now, I am perfectly fine with fun. This also makes for a perfect Halloween viewing. Hopefully, there will be a Scare Package 2 in the-near-future.
Bonus features:
Creators Commentary on the Film, Commenting on Other Films That Have Better Commentary Tracks
Bonus Segment: Locker Room Z
Rad Chad's Rad Ad
The SCARE PACKAGE Blooper Reel
Original Not-as-Good Ending
The Last Drive-In with Joe Bob Briggs: SCARE PACKAGE Episode
By: Marc Ferman