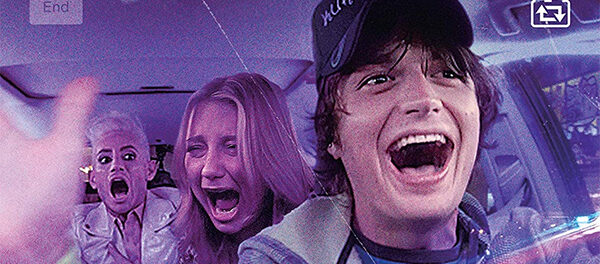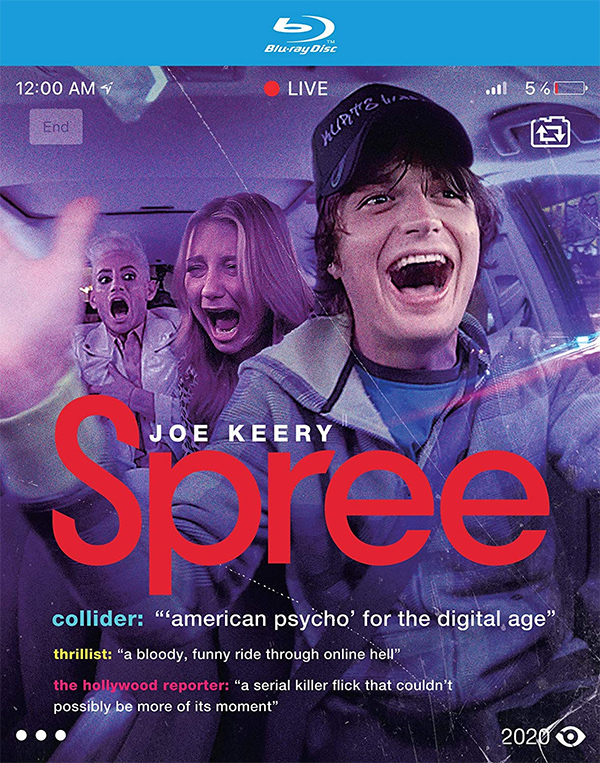 There is a method to writer/director Eugene Kotlyarenko's madness with his social media horror/comedy Spree, which arrives on Blu-ray and DVD this week. Stranger Things star Joe Keery is Kurt Kunkle, a rideshare driver who wants nothing more than to go viral and build a huge social media following. In the real world that dream isn't out of the norm. There are tons of young people who want to be social media influencers. However, Kurt is so thirsty for digital fame, that he is willing to commit multiple murders to do so.
Over the brisk 93-minute runtime, we follow Kurt as he picks up a white supremacist, an unlikable realtor, a superficial jerk, a stand-up comedian, a group of partiers (including Mischa Barton) and even his own dad (David Arquette). Most of his passengers wind up becoming his victims in the hunt for social media fame.
Spree isn't very intelligent but Kotlyarenko shows some real creativity in his direction. Obviously having multiple go-pro cameras situated on every corner of Kurt's car allows us to get a better picture of what is going on. The filmmaker also keeps things moving along pretty quickly which keeps the film from ever getting dull or even repetitive.
I had a lot of fun with Spree, though it may make me think twice before hopping in an Uber.
By: Marc Ferman