The Owners: Blu-Ray Review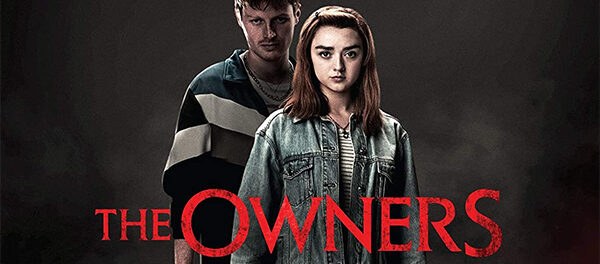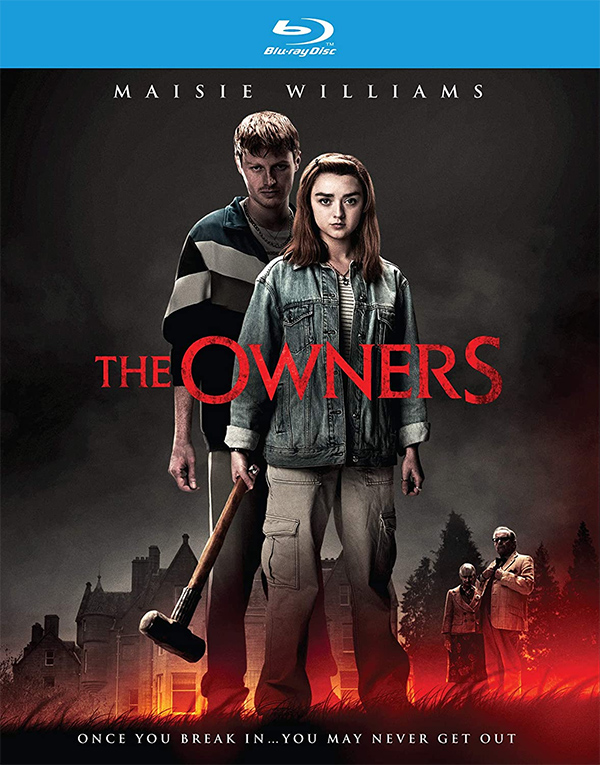 Arriving on Blu-ray and DVD this week is Julius Berg's home invasion horror film The Owners, starring Maisie Williams, Sylvester McCoy and Ian Kenny. A film centered on a group on criminals breaking into and robbing a home owned by older, seemingly normal residents, who turn out to have dark and twisted secrets of their own isn't exactly a fresh one. Titles like Don't Breathe and The People Under the Stairs come to mind. Still, there are many ways a filmmaker can have fun with the story even if it isn't quite original. The Owners gets by mainly because of its talented cast.
As the film begins, Nathan (Ian Kenny), Gaz (Jake Curran) & Terry (Andrew Ellis) force their way into a large home while the owners are out. Nathan's girlfriend Mary (Maisie Williams) was waiting outside by the car, but reluctantly comes inside. The plan is to break into the safe, but when it turns out that the safe cannot be cracked, they decide to wait for the owners, Richard and Ellen Huggins (Sylvester McCoy and Rita Tushingham respectively) to come home. That way they can get the combination, by any means necessary. When the older couple do arrive home, they are held captive and tormented by the young hooligans, but when the opportunity presents itself, the seniors turn-the-tables on their unwanted guests and that's when things get twisted.
The biggest problem with The Owners is that things don't get twisted enough.  There is a serious lack of fun here.  Yes, the Huggins family are off their rockers but I kind of wish McCoy cranked up the crazy with his portrayal of the mad doctor. The younger cast is pretty, good, but their characters aren't all that interesting or likable. With-the-exception of Mary, there isn't a character I want to root for. The Owners has some moments of brutal violence, with one of the character's getting their head smashed by I believe a sledge hammer. I just found myself barely entertained.  This isn't a bad film, I have just seen similar stories told so much better.
By: Marc Ferman