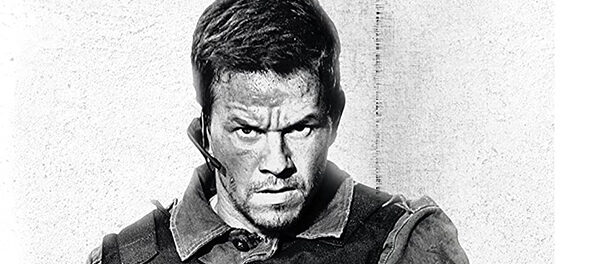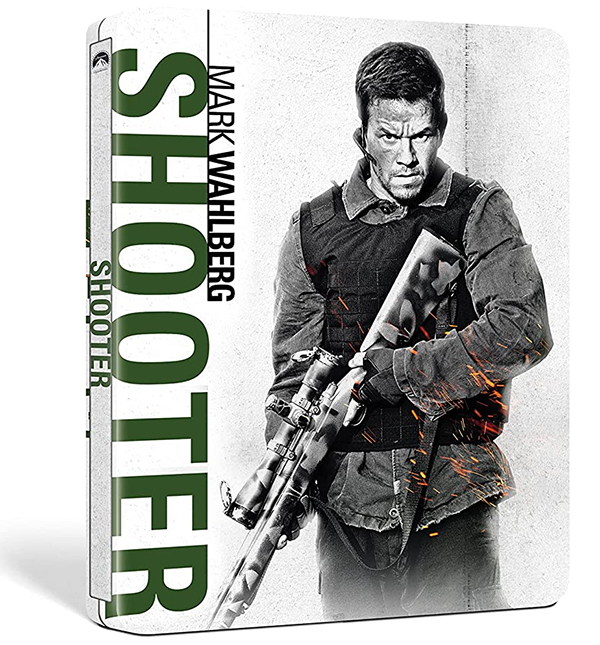 Available now for the first time on 4K UHD is director Antoine Fuqua's 2007 film, Shooter, an adaptation of Stephen Hunter's 1993 novel, Point of Impact. I haven't seen this one in nearly ten years, and I forgot just how entertaining this Mark Wahlberg-led action-thriller is.
The film opens with Gunnery Sergeant Bob Lee Swagger (Wahlberg) and his spotter, getting left behind enemy lines when a mission goes sideways. His spotter, Donnie is killed in action, but somehow, Swagger makes his way back home to the U.S.  Understandably angry with the military for how he was abandoned, Swagger chooses to live an isolated life in the mountains, with just his thoughts and his dog.
When retired U.S. Army Colonel Isaac Johnson (Danny Glover) shows up at Swagger's door requesting assistance stopping a possible assassination on the President's life, the former sergeant reluctantly agrees. Unfortunately for Swagger, he is about two get screwed over again. This time, Swagger is being framed by Johnson and his team for assassinating the President's guest, Ethiopian Archbishop Desmond Mutumbo.
Now Swagger is injured due to a gunshot and on the run and the only person he can turn to is Donnie's widow, Sarah (Kate Mara). She is the only person who believes he is innocent. There is also FBI Special Agent Nick Memphis (Michael Peña) who believes that some things do not ad up and that Swagger might not be the shooter.
Shooter moves along pretty, quickly and is the type of film that would most likely head straight to a streaming service these days, rather than a multiplex.  It is a shame, because, when done right, they can be quite enjoyable with an audience. I like seeing action films on the big screen, and I don't feel they always need to be CGI filled blockbusters. The new 4K disk from Paramount is a huge upgrade from the 2007 Blu-ray release. It's easy to see the difference, right from the beginning as we are given a beautiful hovering shot over a river and mountains. From the forest cabin to the city streets, all locations look crisp, as-well-as the action sequences. The Dolby Vision presentation is top notch. The new DTS-HD Master Audio 5.1 is also noticeable upgrade. For the collectors, this new release comes packaged in a Steelbook case as well.  If you are a fan of Shooter, I recommend picking this up.
By: Marc Ferman