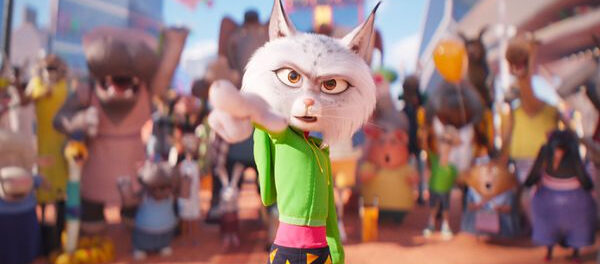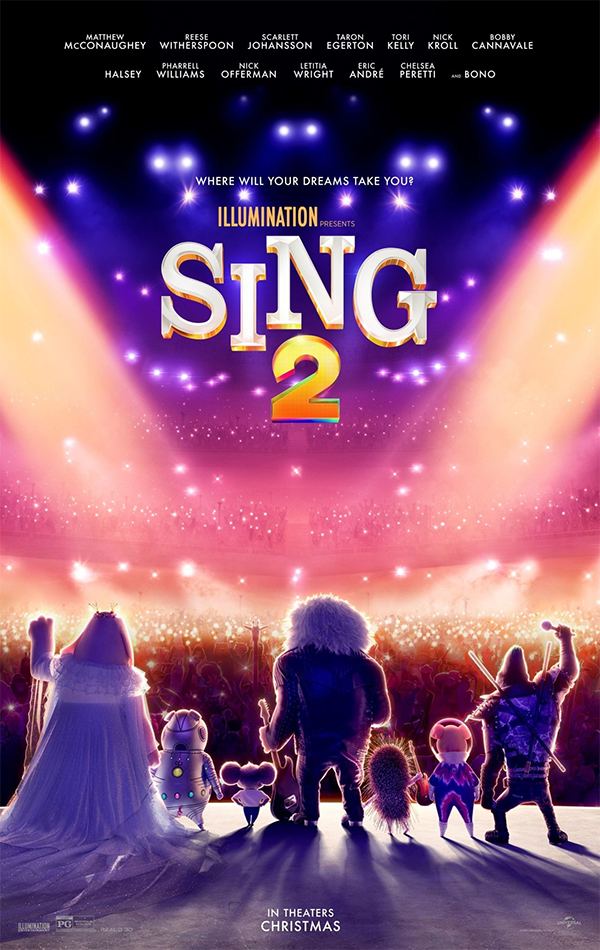 Admittedly, I have missed out on many animated films over the past couple of years. However, I was a fan of 2016's Sing and was looking forward to the sequel, Sing 2. Writer/director Garth Jennings returns, and I am happy to say that he has delivered a worthy follow-up.  Sing 2 may not be quite as good as the first film, but it's still very enjoyable and has plenty of great music, with all-of-our favorite characters returning.
Set a few years after the first film, Buster Moon (Matthew McConaughey) has turned his local theater into a huge success. His performers, Rosita (Reese Witherspoon), Johnny (Taron Egerton), Gunter (Nick Kroll) and Meena (Tori Kelly) have been selling out shows every night. However, it is everyone's dream to perform in Redshore City (this world's version of Las Vegas).
Despite not impressing a talent scout, Buster and his team, sneak themselves into the auditions for entertainment mogul Jimmy Crystal (Bobby Cannavale). Needless-to-say, he wasn't impressed with the team, but when Gunter lets it slip that they know music icon Clay Calloway (Bono), Mr. Crystal gives them their own show, as-long-as they can get Calloway to perform. To make things even more complicated, Jimmy's daughter Porscha (Halsey) wants to be cast in the lead, even though she cannot act.
The rest of Sing 2 focuses on Moon not only trying to get the show together and avoid being potentially thrown of the roof of the hotel by Mr. Crystal if he fails, but also Ash (Scarlett Johansson) trying to talk Calloway out of retirement. He has been living an isolated life since the passing of his wife. Where Sing 2 lacks most is in the handling of the film's central characters. The first film focused a lot on how each one of the performers dealt with being an outsider and their own insecurities. We got to know each and everyone of them there.  In the sequel, the biggest things here are Johnny learning to dance and Rosita learning not to be afraid of heights.
Ultimately, Sing 2 delivers on stunning musical numbers and a visually stimulating world created by the animators. If you enjoyed the 2016 film, you will most likely have some fun here. If you are looking for something light-hearted to take the kiddies to this holiday season, this might be the perfect selection.
By: Marc Ferman