Spaceballs: 35th Anniversary Screening!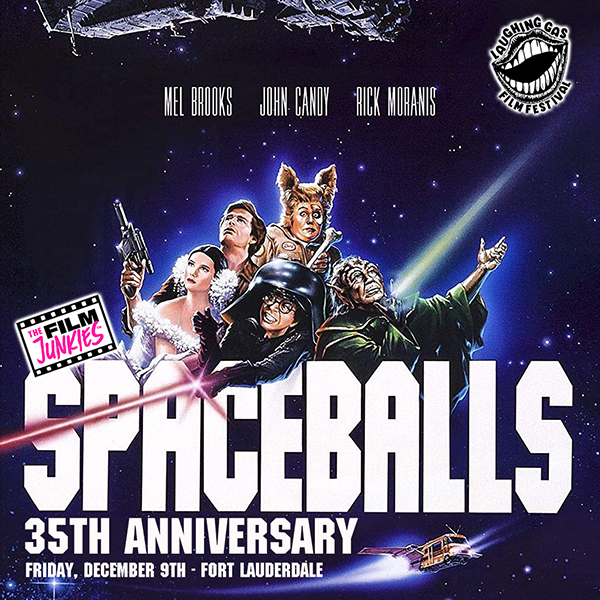 May The Schwartz Be With You. Join The Film Junkies and Laughing Gas Film Festival as we present a 35th anniversary screening of SPACEBALLS.
Calling all Spaceballs! Join us on Friday, December 9th for a special 35th anniversary screening of the Mel Brooks' 1987 classic, SPACEBALLS, starring Rick Moranis, Bill Pullman, Daphne Zuniga and the late-great John Candy. One-Night-Only in Fort Lauderdale. Let's fill the holiday season with laughter as we enjoy one of the most beloved sci-fi comedies of all time.
Seating is limited, grab your tickets today.
Friday, December 9 at 10pm
Paradigm Cinemas: Gateway Fort Lauderdale: 1820 East Sunrise Boulevard Fort Lauderdale, FL 33304