Street Fighter (Steelbook): Blu-Ray Review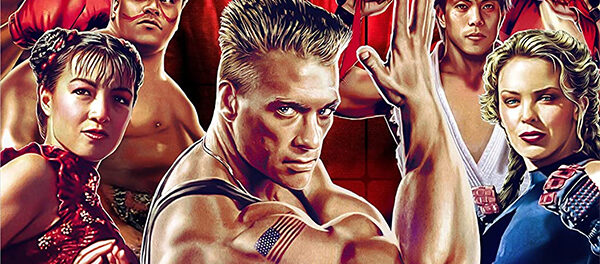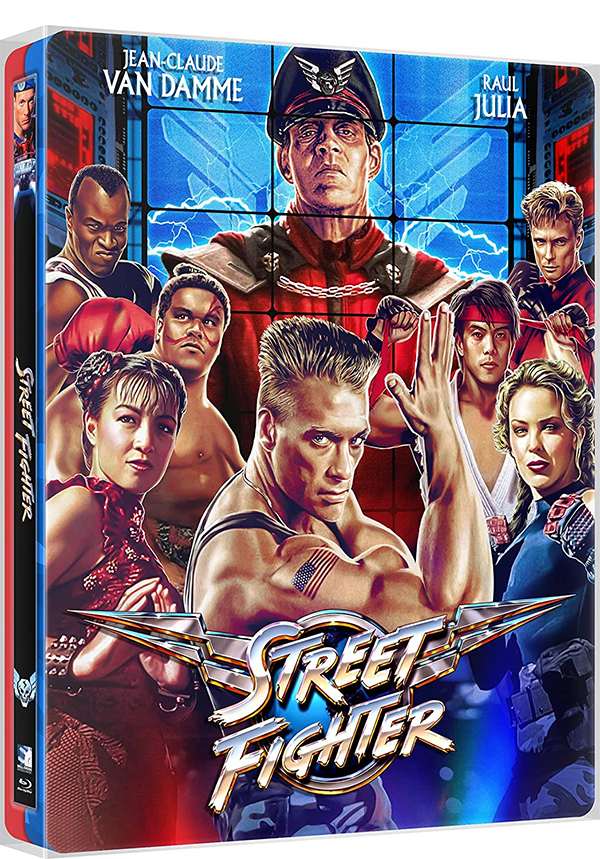 Although video games have been around since the 1970's, studios didn't start adapting them into movies until the 1990's. It's no secret that most of these adaptations weren't well received by critics, moviegoers or even fans of the games the films were based on. Four out of six of the 90's features were based on fighting games which had little to no story to begin with, so to create a movie based on a game with no plot didn't make a whole lot of sense. There was Mortal Kombat (and its' sequel), Double Dragon and Street Fighter which was the only one that had a big movie star attached, Jean Claude Van Damme. This week Mill Creek Entertainment has released a new steelbook for 1994's Street Fighter and I must admit the artwork is truly stunning.
Steven E. de Souza has worked on screenplays for iconic action films like 48 Hours, Commando, The Running Man and Die Hard. That is quite an impressive list. However, de Souza also wrote the film adaptation for the popular video game, Street Fighter, which he also made his feature directorial debut. This was supposed to be a big hit for Universal Pictures, while not exactly tanking at the box office, Street Fighter was widely loathed by almost anyone who went to see it. There is a good reason why de Souza hasn't directed another feature film since.
Set in the Southeast Asian nation of Shadaloo, the drug lord-turned-General M. Bison (Raul Julia) has taken relief workers and solders captive. If he isn't paid the ransom of $20 billion within three days, he will kill them all. While the government has agreed to pay Bison, Colonel Guile (Van Damme) feels that paying the dictator will only encourage him to repeat his acts of evil over-and-over again. Instead, Guile decides to go after Bison with the help of some of the video game staples like Chun-Li (Ming-Na Wen), Ken (Damian Chapa), Cammy (Kylie Minogue), Ryu (Byron Mann) and E. Honda (Peter "Navy" Tuiasosopo). While they don't exactly work well together or are even on the same page most of the time, eventually they do get the job done and take down Bison.
It's been reported that Van Damme was coked out of his mind while filming Street Fighter and if its' true, I am not surprised. The film is all-over-the-place and much of it has to do with the writing and direction, but the film's star does seem like he is a bit out-of-whack at times.
While there is little to admire about the film, I will say that Raul Julia made the best of the material he had to work with and was the single bright spot in Street Fighter. Sadly, the late actor was dying of stomach cancer while filming the movie and he clearly looked ill on screen. Its is hard not to think about that while watching his final performance. He took the part because his children were fans of the game, and I only wish the film itself was better. This isn't the first time an actor dying of stomach cancer has helped shape an at-times unsettling performance. Actor Julian Beck was also suffering from the same illness while filming his role of Reverent Kane in Poltergeist 2: The Other Side.  While Julia played Bison with an extra helping of camp, Beck made his character absolutely, terrifying and his appearance helped make it that much more effective.
As I mentioned before, this new release has some incredible artwork, which also includes the paining of Bison on a stallion on the back. We also get a reproduction of Bison money from the film and quite a few new bonus features.  If you are a fan of Street Fighter (the film) or have a friend or family member who is a fan, this would make a great holiday gift for them.
Bonus Features:
New interviews with director Steven E. de Souza, Ming-Na Wen, Damian Chapa and producer Edward R. Pressman
New featurette: Van Damme at Universal
New featurette: Game vs. Film
New featurette: Game Over with Composer Graeme Revell
New featurette: The Making of Street Fighter
Outtakes and delated scenes
Archival audio commentary
Storyboard & Video Game Sequences
And more!
By: Marc Ferman