Sweet Liberty: Blu-Ray Review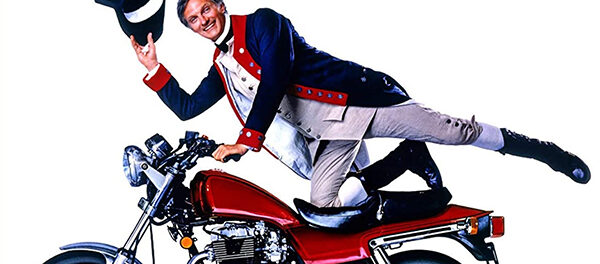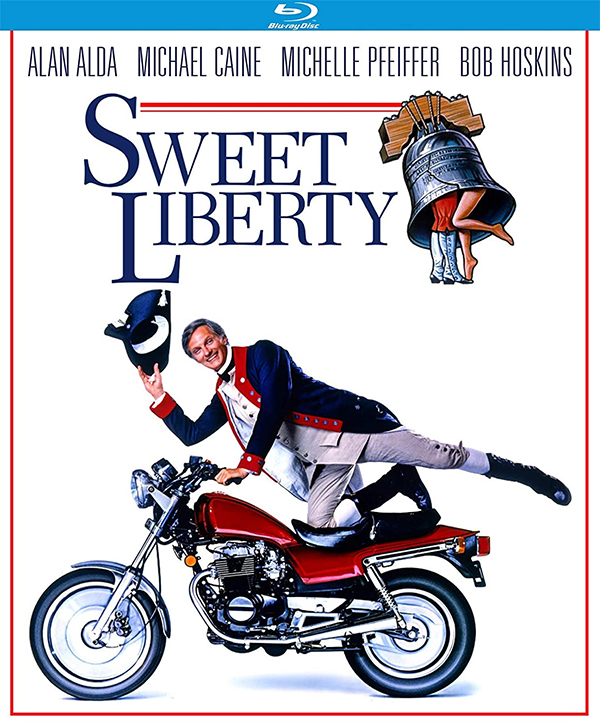 Arriving on Blu-ray for the first time in the U.S. this week is the 1986 comedy, Sweet Liberty, which was written and directed by Alan Alda, who also stars in the film. While not exactly a comedy classic, Sweet Liberty is a mostly likable film that features a stellar cast that includes Michael Caine, Michelle Pfeiffer, Saul Rubinek and the late-great Bob Hoskins.
Set in the town of Sag Harbor, NY, college history professor Michael Burgess (Alda) is about to have his novel about the American Revolution turned into a feature film. The residents of the town are absolutely thrilled that a Hollywood movie will be filmed where they live and even more so because the production is bringing along movie stars Elliott James (Caine) and Faith Healy (Pfeiffer). Michael's happiness about the adaptation of his book soon goes away after finally getting a look at the script, written by Stanley Gold (Hoskins). Absolutely livid that his book was turned into a comedy for teenagers, Michael and Stanley set out to make some changes to the script, even though the director (Rubinek) wants to keep things as they are.
The film isn't the only thing on Michael's mind. He wants to move in with his girlfriend Gretchen (Lise Hilboldt), but she is not ready for that yet. However, that doesn't stop Michael from jumping into bed with Faith, who takes a liking to him.  The only way he will have any chance of getting the film to be more like his book is if he can get Elliott and Faith on his side. Although she is more agreeable, Elliott needs much more convincing.
Sweet Liberty is mildly enjoyable, although not all that memorable. The cast is good, especially Pfeiffer and Hoskins. The Blu-ray looks quite good as well, most notably in the scenes that feature the beauty of the town where it was filmed. If you are a fan of the film or the cast, this one might be worth adding to your collection.
Blu-ray Extras Include:
NEW Audio Commentary by Film Historian/Filmmaker Daniel Kremer and Film Historian/Biographer Nat Segaloff
Theatrical Trailer
Optional English Subtitles
By: Marc Ferman