SXSW 2015 Film Festival Recap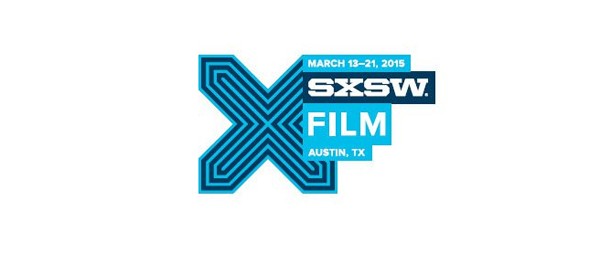 This was my fifth year in a row attending SXSW and just like the previous years, I had a blast. I absolutely love this festival and hope that I get to attend in 2016 as well.
Because I see so many films during the festival, my recap consists of mini-reviews. I do not go into details about each film, I just give my simple impression of each one I have seen and try to keep them at no more than two paragraphs.
Without further adieu, here are the flicks I checked out at SXSW 2015.
UNFRIENDED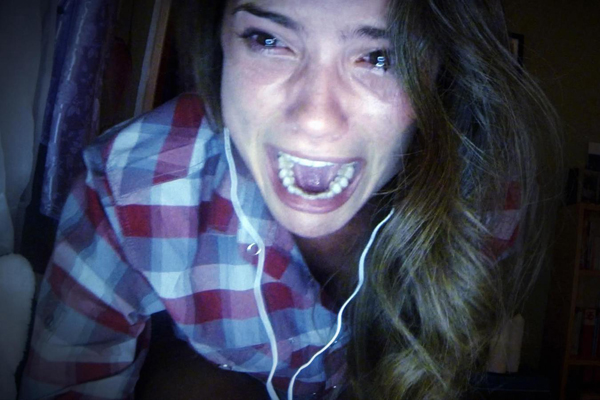 SXSW 2015 started a few hours earlier for me than previous years with the U.S. Premiere of "Unfriended", directed by Leo Gabriadze. Universal Pictures acquired "Unfriended" after it apparently terrified a test screening audience. I am not sure who was in that audience but after checking out the film for myself, I can tell you that there was not a single moment that I found even remotely scary.
I dug the whole computer screen, open windows aspect of "Unfriended" which to me was done much better last year in "Open Windows". I also liked the film's set up in which a group of friends who are chatting online are being tormented and forced to kill themselves by someone/something claiming to be a friend of theirs . That so-called friend committed suicide one year earlier. The best thing I can say about "Unfriended" is that it moves along pretty quickly. It may not be scary but it isn't a bore either.
THE FINAL GIRLS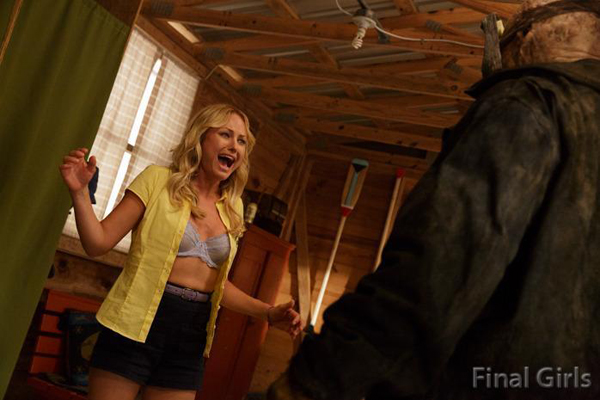 When people ask me what my favorite film genre is, I always say "horror-comedy". It is that rare type of film, that when it is done right, it is a thing of total awesomeness. Examples of great horror-comedy are "Cabin in the Woods" and "Shaun of the Dead". Now we can ad "The Final Girls" to that list. This is one of my absolute favorite films of SXSW 2015. Director Todd Strauss-Schulson ("A Very Harold & Kumar 3D Christmas") is obviously a fan of 80's horror and that love explodes all over the screen in this over-the-top comedic nod to the "Friday the 13th" series.
The premise is simple, a group of friends escape a burning movie theater showing a retrospective screening of "Camp Bloodbath" only to wind up inside the actual movie they were watching. They must figure out how to get out of the film before the killer takes them all out. There is actually a bit more to the story than that, but because this is a re-cap review, I am keeping the info to a minimum. The cast is also really sold, which includes Taissa Farmiga, Malin Akerman, Adam DeVine, Thomas Middleditch, Alia Shawkat, Alexander Ludwig, Nina Dobrev, Angela Trimbur, Tory N. Thompson, and Chloe Bridges. However, it is DeVine and Middleditch that really stand out. Plus, Trimbur's awesome dance sequence was a personal favorite. Be on the lookout for "The Final Girls" in the near future.
THE INVITATION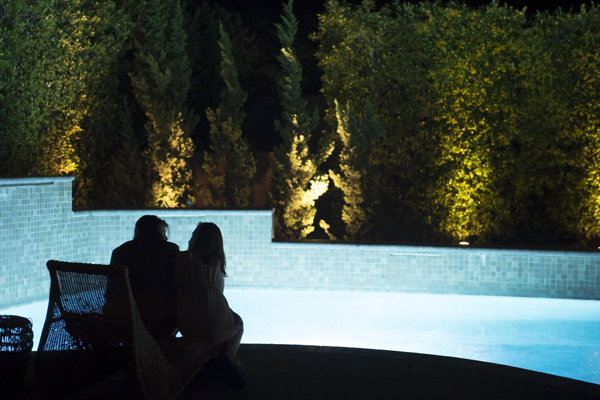 Each year at SXSW it is the midnighters that I get most excited for. It is always my cinematic dessert, although it can be hard staying awake after a full day of films. The first night of SXSW, I had just come off of "Unfriended" and "The Final Girls" before strolling into "The Invitation". I was tired but I didn't want to miss it. I am glad I went with my instinct because this turned out to be the best midnight film of the fest.
Directed by Karyn Kusama ("Jennifer's Body"), "The Invitation" centers on a group of long-time friends who get together for a dinner party at a beautiful home in the Hollywood Hills. This is no ordinary dinner party, the hosts have a secret agenda and things start to get pretty uncomfortable as the night goes on. I am not going to give away more than that, but I will say that "The Invitation" is a thriller that is not to be missed.
RESULTS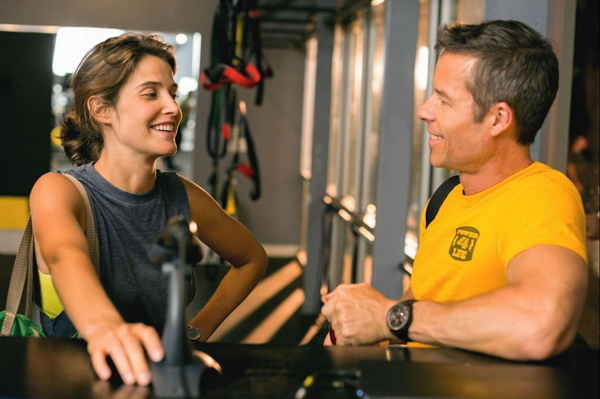 It was the cast of "Results" that drew me to the screening. Guy Pearce, Cobie Smulders, Kevin Corrigan, Giovanni Ribisi, Anthony Michael Hall, Brooklyn Decker, Constance Zimmer. I am a huge fan of Corrigan and after "House of Cards" I will check out almost anything with Zimmer. Although "Results" is a likeable film, it isn't very memorable. It's a shame because the cast is much better than the material they have to work with here.
One of the most interesting things about "Results" is that the set up focuses on Corrigan's character and you think that he is the center of the story, but then things switch gears and it actually becomes a story about Smulders' and Pearce's characters. Directed by Andrew Bujalski ("Funny, Ha Ha"), "Results" is simply OK but don't expect it to stick with you.
HELLO, MY NAME IS DORIS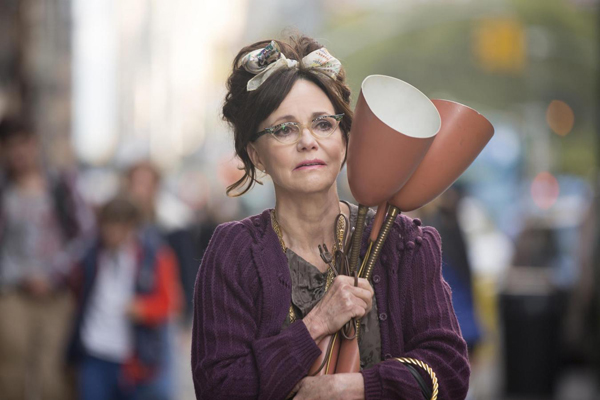 Director Michael Showalter ("The Baxter") surprised me the most at SXSW 2015 with his film "Hello, My Name is Doris". Sally Field has done quite a bit of television in recent years with some supporting feature roles sprinkled in. You would have to go all the way back to 1996's "Eye for an Eye" if you were looking for her last big screen starring gig. That nearly two decade wait to see her front and center has paid off because the veteran actress gives her best and funniest performance to date.
Although there are more laughs in "Hello, My Name is Doris" than most comedies, this is more of a dramatic comedy. Field plays an isolated 60 year old woman who suffers from a handful of emotional and social issues. To top thing off, she just lost her mother, she has a crush on her boss who is about 25 years younger than her, she is a hoarder and her family wants to sell the house she is living in. The main reason to get excited for "Hello, My Name is Doris" is simply Sally Field. This is sure to get a lot of buzz closer to its' release.
EX MACHINA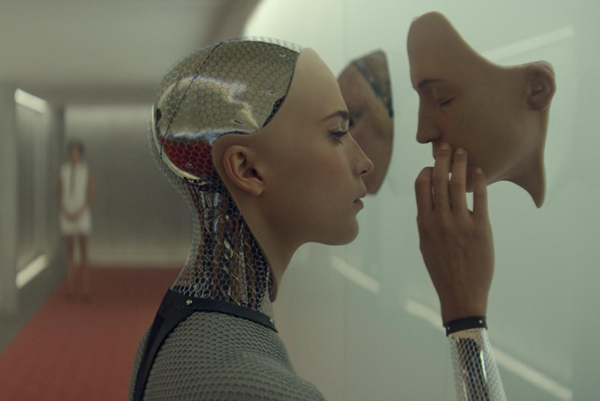 Alex Garland has proven himself as a solid genre writer with "28 Days Later" and "Sunshine". He now pulls double duty as writer/director with the sci-fi thriller "Ex Machina". Most people that I had spoken to during SXSW 2015 named "Ex Machina" as their favorite film of the fest. Although I really enjoyed it and can understand the love for it, I don't rank it as my top pick. However, this could very well be one of the best sci-fi films I have seen in years. "Ex Machina" also features what I consider Oscar Isaac's best performance to date and also features some great cinematography thanks to Rob Hardy.
The story centers on Caleb Smith (Domhnall Gleeson), a young programmer who wins the chance to spend the week at a secluded estate owned by his boss Nathan Bateman (Oscar Isaac). Caleb soon learns that he wasn't picked randomly and that in fact he was chosen to take part in a top secret Artificial Intelligence project. Ava (Alicia Vikander) is the robot with A.I. that just might be as deceptive as she is sophisticated. "Ex Machina" is a must see for fans of the genre.
DEATHGASM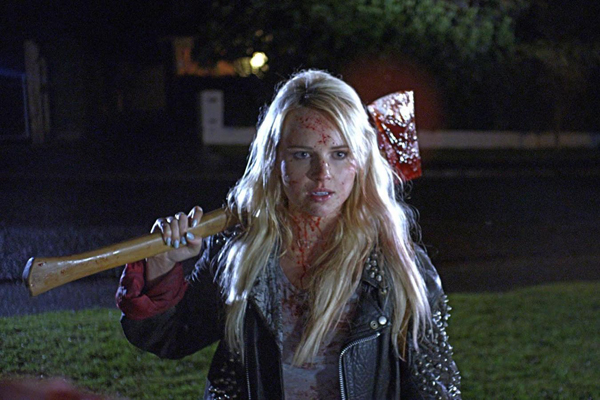 My second midnighters film was the world premiere of the New Zealand heavy metal horror film "Deathgasm" and thankfully it delivers on what the title promises. This one has everything you would want out of a midnight horror-fest and it is also really funny. It is easy to see that writer/ director Jason Lei Howden was totally inspired by 80's splatter flicks when he came up with "Deathgasm".
If you are in the mood for a flick about a group of kids who start a heavy metal band that plays music which awakens demons from hell and turns everyone in the small town into flesh eating monsters , than "Deathgasm" is for you. There are also enough blood splattering practical effects to please all the 80's horror purists
TRAINWRECK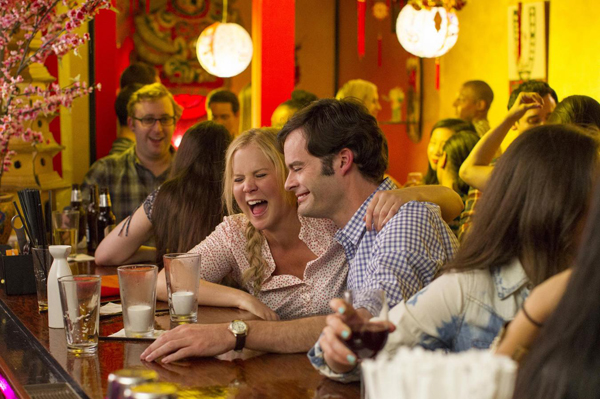 One of the biggest premieres at SXSW this year was "Trainwreck" and it was one I was quite excited for. We were screened a work-print of the film, so there might be some changes to it before the release. Although "Trainwreck" is Judd Apatow's funniest film since "Knocked Up", it was actually written by star Amy Schumer. Rounding out the cast is Bill Hader, Brie Larson, Colin Quinn, Vanessa Bayer, Tilda Swinton, Lebron James, and John Cena. Surprisingly James and Cena steal the scenes they are in.
At times "Trainwreck" feels like a reverse version of "The 40 Year Old Virgin". Schumer is great as Amy, a New York magazine writer who doesn't believe in monogamy. Things slowly change when she meets Doctor Aaron Conners (Hader). There are a lot of laughs to be had in "Trainwreck" but the work-print we were shown needs some serious editing. If Apatow can figure out a way to trim about 15 minutes off the thing, he would have a much tighter and I believe better film. Like Apatow's last few films, "Trainwreck" runs on a bit too long.
FURIOUS 7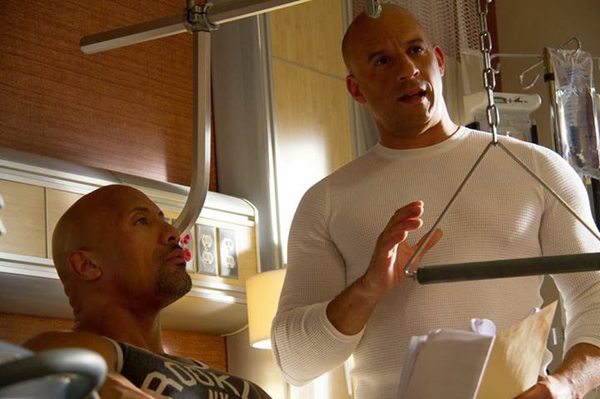 I don't check twitter as much as I should when I am bouncing from movie to movie at a festival like SXSW, thankfully I am very good at eavesdropping on other peoples conversations while standing in the film line. That is how I heard about the last minute surprise midnight screening of "Furious 7". Knowing that I was going to miss the promo screening in Miami due to a conflicting event, I was super excited to have the chance to actually see it early.
"Furious 7" managed to really impress me. I know everyone had a daunting task to finish the film after the loss of Paul Walker. I was amazed at how they were able to put together a seamless story with one of the main actors passing away in the midst of filming. James Wan takes over directing duties and his lack of experience in action does show, especially in the hand to hand combat scenes. However, there are enough huge action set pieces that impress. This was the world premiere and the audience was asked not to talk about how Paul Walker's Brian O'Conner exits the series but I will say that I felt they handled it beautifully. I would say "Furious 7" is my 3rd favorite in the series, just behind "Fast Five" and "Fast & Furious 6". It is a fun ride and I can't wait to see how things continue in the inevitable 8th film.
JUST JIM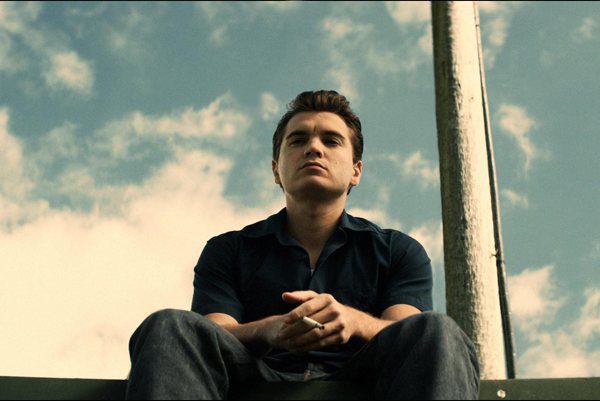 Actor/ writer Craig Roberts makes his directorial debut with "Just Jim", a unique film about a teenage outcast named Jim (Roberts) who develops a friendship with his mysterious new neighbor Dean (Emile Hirsch). Jim has no friends and is constantly bullied at school. Things begin to change for the awkward teen when Dean offers makeover lessons on how to be cool. "Just Jim" gets pretty dark when Jim's anger begins to surface and he also discovers Dean's true nature.
"Just Jim" stands out mostly due to the performances by Roberts and Hirsch. The more we learn about Dean's personality, the more interesting things get. Hirsch seems to be having some fun with the role. "Just Jim" get a bit loopy in the final act but this is definitely something to check out upon its release.
AVA'S POSSESSIONS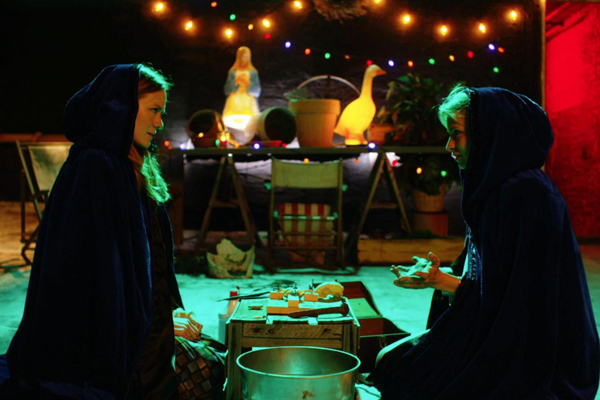 The premise for writer/director Jordan Galland's "Ava's Possessions" is brilliant. We have seen many films about people being possessed, but not about how to pick up the shattered pieces of their life after the possession. Ava (Louisa Krause) has been ordered by the court to attend a Spirit Possessions Anonymous support group. She has lost her job and has been alienated by her friends. Even though Ava poked her mother's (Deborah Rush) eye out, her family including her dad (William Sadler) and sister (Whitney Able) try to support her.
Aside from trying to recover from the possession, Ava is also trying to not only track down the owner of a watch she found on her couch but also why there is a huge blood stain on her living room floor. Are they connected? "Ava's Possession" is an amusing and original dark comedy that also features Dan Fogler as Ava's attorney, Lou Taylor Pucci as a possible love interest and Annabelle Dexter-Jones as a fellow group member. Dexter-Jones is also in "The Nympets" which I will be getting to a few reviews away from this one. Horror-comedy fans should check this one out upon its' release.
FRESNO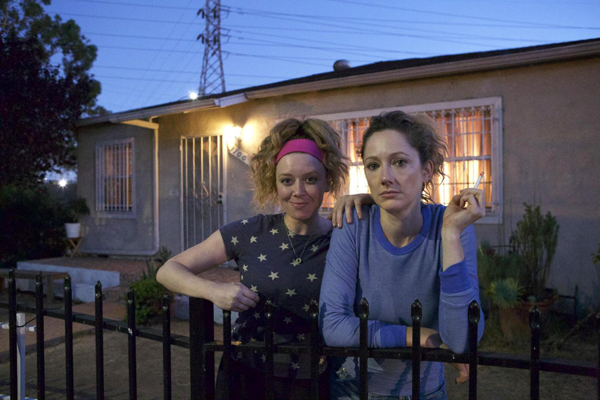 Director Jamie Babbit's "Fresno" stars Natasha Lyonne and Judy Greer playing against type as sisters who not only live together but also work together as hotel maids in Fresno, California. Shannon (Greer) is a sex addict whose life consists of one bad decision after another. Martha (Lyonne) is a proud homeowner and is employee of the month at the hotel. These two women couldn't be any more different. When Shannon accidently kills a hotel guest while having sex, she convinces her doormat of a sister to help cover up the crime instead of getting the police involved. Since Shannon is a registered sex offender, bringing in the law is out of the question. Of course, things don't go smoothly and the women find themselves sinking deeper and deeper into trouble.
"Fresno" does have a few laughs but really doesn't offer much more than that. If it wasn't for the casting of Lyonne and Greer, there probably wouldn't be much here worth watching. Aubrey Plaza is actually really good here as Shannon's gym instructor and possible love interest. "Fresno" is mildly enjoyable but easily forgettable.
LOVE & MERCY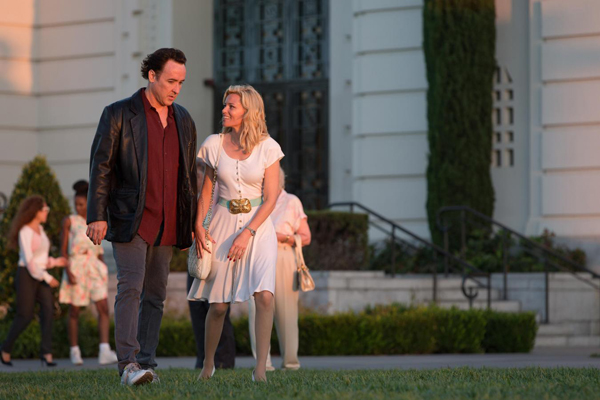 Known for producing such films as "12 Years a Slave" and "Wild", Bill Pohlad steps back in the director's chair after 25 years to helm the Brian Wilson biopic "Love & Mercy". For those of you not familiar with Wilson, he is not only a member of The Beach Boys but also the one who wrote their songs. Screenwriters Oren Moverman and Michael Alan Lerner take us back and forth through Wilson's early days (played by Paul Dano) and forward into the 80s (played by John Cusack) where his talent and success have cost him his sanity.
The decision not to go chronologically and stick with the back and forth was a wise one and works wonderfully, showing how Wilson's past has affected him years later. This also happens to be Cusack's best work in years. Elizabeth Banks portrays Melinda Ledbetter, a car saleswoman who developed a relationship with Wilson and ultimately helped rescue him from Dr. Eugene Landy (Paul Giamatti), who had his own agenda for the music star. If you are like me and enjoy good music biopics, then "Love & Mercy" is for you.
THE NYMPHETS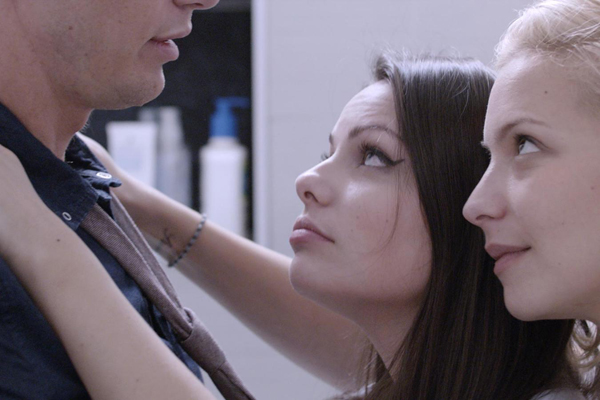 Here it is, the most uncomfortable new movie I have seen at SXSW this year. Writer/ director Gary Gardner's "The Nymphets" may be the shortest feature I have seen this week, running at only 77 minutes, but within that runtime we get more than enough uncomfortable flirting between a thirty-something guy named Joe (Kip Pardue) and underage girls Brittany (Annabelle Dexter-Jones), Allyson (Jordan Lane Price) and Madison (Paulina Singer). In all fairness, Madison shows up later and she does not actually partake in the flirting.
The film begins with Joe meeting Brittany and Allyson outside of a club. The girls are giving the bouncer a hard time because he won't let them in. What does Joe do? He brings them home of course. There is actually a whole lot more to the story than flirting, things actually get pretty intense and manic and escalate quickly. The best thing I can say, is that I wasn't sure where things were headed but by the end, I was left unsatisfied with where they wound up.
THE DIABOLICAL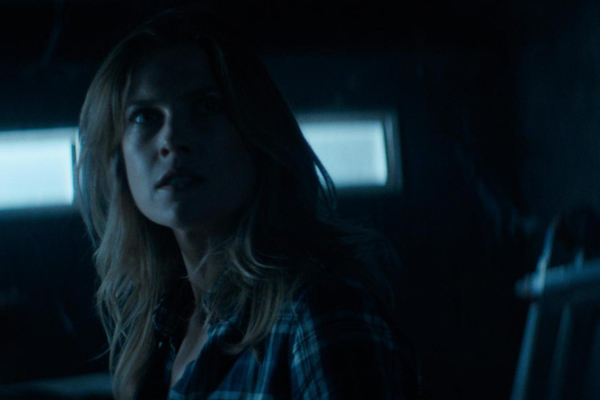 Writer/ director Alistair Legrand's "The Diabolical" is an effective and original take on the haunted house sub-genre. To its' credit, I don't think anyone could possibly guess the twist in the film's final act and for a movie like this, that is a huge compliment. "The Diabolical" is a solid horror film that works not only because of its' unique twist but also the impressive creature design.
The film centers on Madison (Ali Larter), a single mother with two kids. Her daughter Haley (Chloe Perrin) is a sweet girl but her son Danny (Thomas Kuc) has a bit of an anger issue, especially when it comes to protecting his sibling. Things are tough at home because unfortunately, mysterious humanoid type beings are appearing all over the house, coming and going in flashes of light. There are three different beings and one is more grotesque than the last. These figures are pretty damn freaky, especially when they are crawling out of a washing machine. This will be one for the horror fans to check out.
KURT COBAIN: MONTAGE OF HECK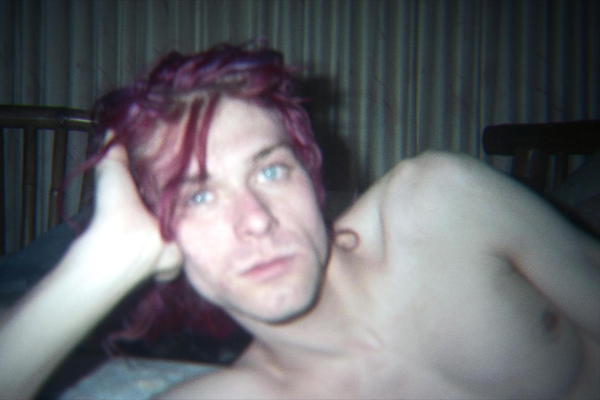 I have never been a Nirvana fan. Sure, I loved "Smells Like Teen Spirit" but aside from that, I just never followed the group or front man Kurt Cobain. That didn't stop me from being drawn in by director Brett Morgen's documentary "Kurt Cobain: Montage of Heck". It has been two decades since the death of Cobain and this 132 minute journey via never-before-seen footage of the late rock star and the people in his life is quite haunting.
If you get the chance, try to see "Montage of Heck" theatrically. You need to experience it with the soundtrack which is of Nirvana's music. You should be surrounded by the sounds of Cobain's work while watching a mix of home movies, recordings, artwork
TURBO KID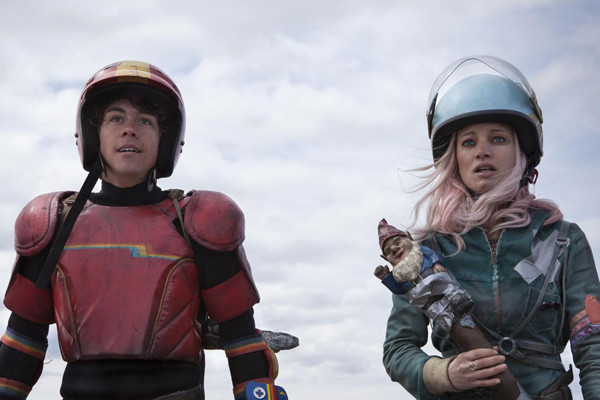 The RKSS collective consist of directors Francois Simard, Anouk Whissell, and Yoann-Karl Whissell. The three of them are behind one of the most fun films of SXSW 2015, "Turbo Kid". Much like "Deathgasm" which I caught at the fest this year, this is another splatter-filled nod to the 80's but this time it is a post-apocalyptic sci-fi flick instead of a heavy metal horror one. "Turbo Kid" has the added cool factor of casting "Michael Ironside" as the villain.
"The Kid" (Munro Chambers) travels the wastelands alone on his BMX bike, scavenging for items that he can use or barter. The Kid's favorite items are "Turbo Man" superhero comic books. One day his solitary days come to an end when an odd but energetic young girl named Apple (Laurence Leboeuf) latches on to him. It doesn't take long for them to become friends. Of course as soon he gets used to not being alone, she gets kidnapped by the villain and it is up to "The Kid" to rescue her. Thankfully he stumbles upon an actual "Turbo Man" suit to help save the girl. "Turbo Kid" kicks all kinds of ass, so make sure to check for it when released.
WE ARE STILL HERE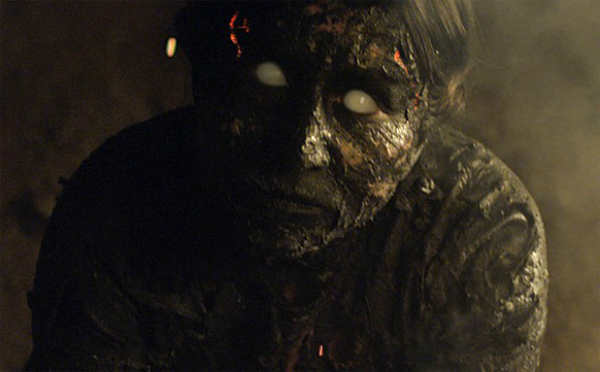 Horror writer/producer Ted Geoghegan makes his directorial debut with another effective SXSW haunted house flick, titled, "We Are Still Here". Aside from weird things happening to a family within a house, this is a whole lot different than "The Diabolical". "We Are Still Here" is very eerie and has a much more seasoned line-up of actors. A more old school feel of horror is on display and it works.
Anne and Paul (Barbara Crampton and Andrew Sensenig respectively) lost their teenage son in a car accident. After deciding to start their life over, they move into a house in the New England Countryside. Strange things start happening in the house and Anne believes it is the ghost of her son. There is something haunting the house but it is not her son….it is something much more sinister. "We Are Still Here" is well written and pretty damn creepy, plus the winter setting helps. Just like "The Diabolical", the beings that are doing the haunting look great. This is another SXSW that is worth checking out if you love horror.
Roar (1981) – Re-Release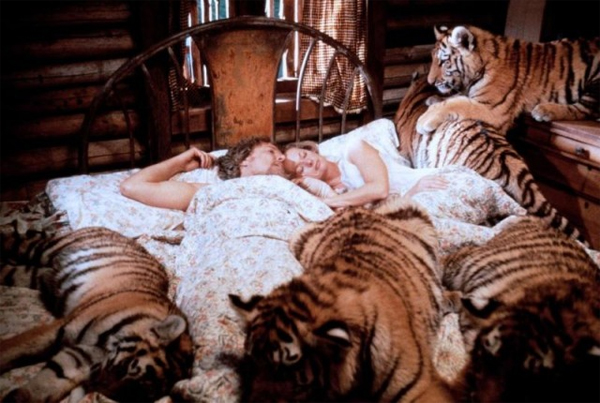 I decided to take a chance and go to the SXSW Secret Screening on my final night at the festival. I had no clue what we were going to be shown but when we were told it would be the world premiere of the re-release of 1981's "Roar", I got pretty excited. I had heard stories about the Noel Marshall film before but never actually had seen it. If the idea of watching professional actors being chased and torn apart by lions and tigers in Africa while trying to rush though their lines of dialogue appeals to you, then you should definitely see "Roar".
This was originally supposed to be a family film, in which a family lives in a house with 100+ lions and tigers. Instead, we get a brutal film in which actors are getting caught in between lion fights and getting seriously injured in the process, all while being filmed. A teenage Melanie Griffith needed facial reconstructed surgery and over 60 cast and crew members sustained injuries while filming. "Roar" is probably the most dangerous movie ever made. This legendary film which is being re-released by Drafthouse Films needs to be seen to be believed.
Recap by Marc Ferman