The Sure Thing: 30th Anniversary – Blu-Ray Review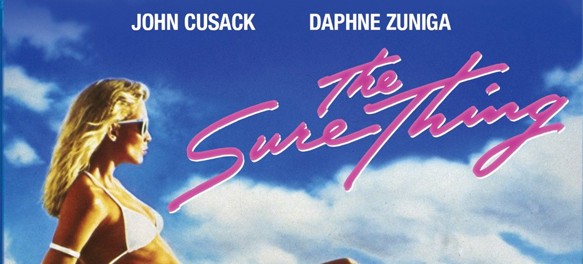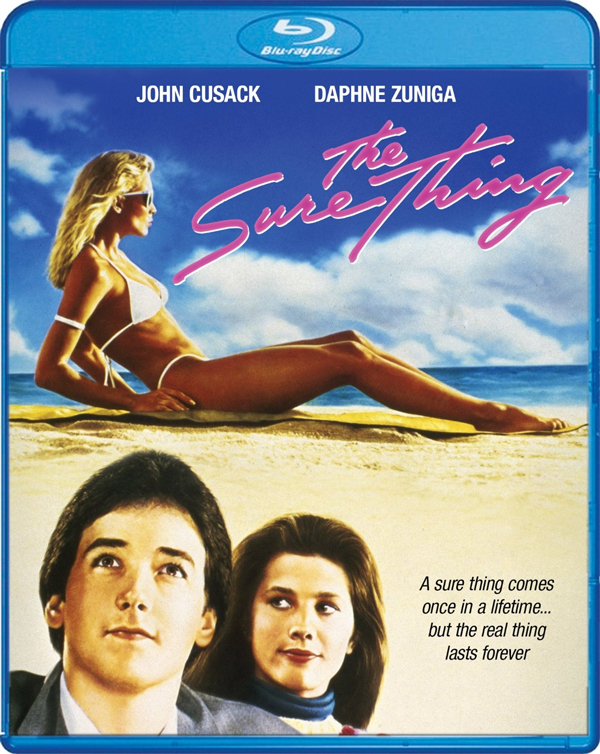 Arriving on Blu-Ray this week is Rob Reiner's "The Sure Thing" for the film's 30th anniversary, courtesy of Shout! Factory. This was John Cusack's first starring role after bit parts in "Class", "Sixteen Candles" and "Grandview U.S.A.". It was also Reiner's second feature film directorial effort after hitting it big with "This is Spinal Tap".
"The Sure Thing" always stood out to me as a memorable 80's teen comedy, mainly because of its' stars. How could you not love Cusack as the intelligent slacker Walter 'Gib' Gibson and the uptight Alison Bradbury (Daphne Zuniga)? From the start of the film you know that these two are going to wind up together but the journey that is taken cross country with the pair is what makes it fun.
While watching the Blu-ray, I completely forgot that a young Tim Robbins makes an appearance as well. It has been years since I watched "The Sure Thing", and thanks to Shout!, we now have a beautiful transfer with some great bonus features. If you are a fan of "The Sure Thing", then this release is a definite must buy.
Bonus Features
• Commentary With Director Rob Reiner
• Road To The Sure Thing
• Casting The Sure Thing
• Reading The Sure Thing
• Dressing The Sure Thing
• Theatrical Trailer
By: Marc Ferman