Teen Wolf + Teen Wolf Too (Collector's Edition) Blu-Ray Review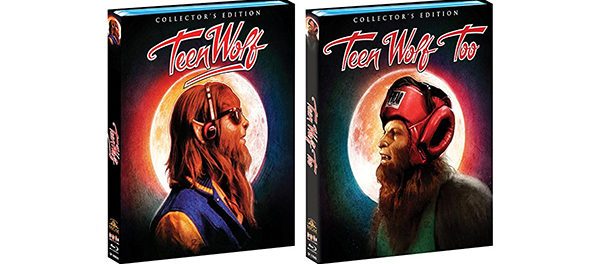 Teen Wolf (Collector's Edition)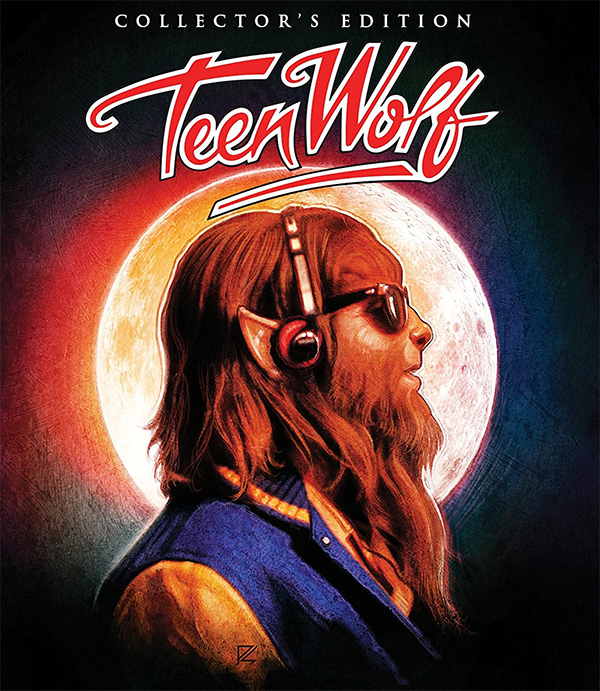 I would never call "Teen Wolf" a "good movie". However, it does hold a special place in my heart. I have no idea how many times I've seen the 1985 high school werewolf comedy, but I know it has-to-be a lot.  I think one of the reasons that "Teen Wolf" stuck with me all these years is because it was released shortly after "Back to the Future" ran its' course in theaters which I saw 20+ times theatrically. To this day, "BTTF" remains my number 1 favorite film of all time.  "Teen Wolf" is no "BTTF" but not much is.  Regardless, I am so pleased that Shout! Factory released a collector's edition of the Michael J. Fox classic and the film has never looked better on home media.  If the newly remastered transfer wasn't enough for you to jump on board with this release, then the 143 minute "Never. Say. Die" documentary should do the trick.
Bonus Features
New 2017 High-Definition Film Transfer Taken From The Interpositive
Say. Die. The Story Of Teen Wolf – A Comprehensive Documentary About The Making And Legacy Of The Film, Including Brand-new Interviews With The Cast And Crew (143 minutes)
​Original Theatrical Trailer
​Still Gallery
Teen Wolf Too (Collector's Edition)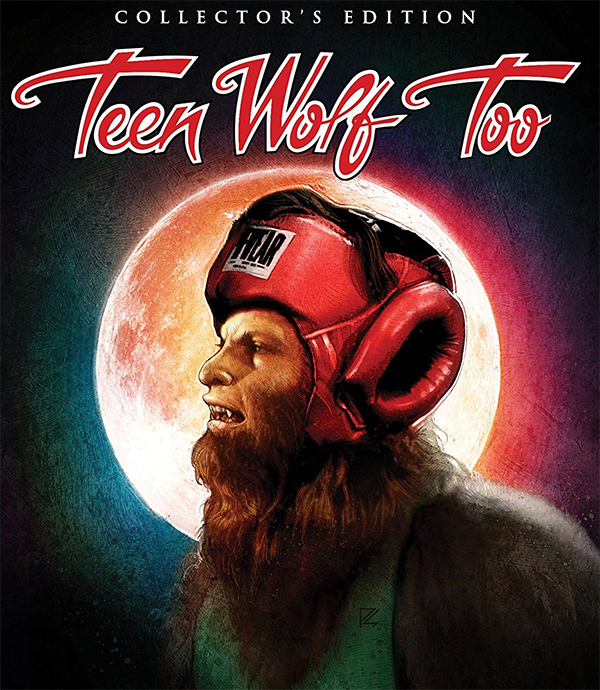 How do you get consumers to purchase a Collector's Edition of a sequel they aren't a fan of?  Simple. Release that sequel on the same day at the as the first film and make sure the covers for both films are a matching set.  "Teen Wolf" never set the bar high enough for a sequel not to live up to, but "Teen Wolf Too" is far below that original low bar.  Yet, I am happy to have both films in my personal collection for the dumbest reason, they simply look good together.
"Teen Wolf Too" is essentially the exact same film as "Teen Wolf".  Michael J. Fox is replaced by Jason Bateman (playing the cousin of the first Teen Wolf).  The setting has changed. We are now set in college instead of high school. Basketball is replaced with boxing and both Coach Finstock and Stiles Stilinski is portrayed by different actors who are nowhere near as entertaining.
Even with "Teen Wolf Too" being such a sub-par film, I admit that I have still watched it numerous times.  Having John Astin as Dean Dunn is a plus.   The bonus features consist of mostly of supporting cast interviews. If you are a completest like me and you are planning on picking up the first film, I have little doubt you will pick up "Teen Wolf Too" as well.
Bonus Features
Working With The Wolf – An Interview With Director Christopher Leitch
Otherworldly – An Interview With Co-star Kim Darby
A Man of Great 'Stiles' – An Interview With Co-star Stuart Fratkin
Nerdy Girl Saves the Day – An Interview With Co-star Estee Chandler
A Wolf In '80s Clothing – A Look At The Wardrobe Of Teen Wolf Too With Costume Designer Heidi Kaczenski
Still Gallery
By: Marc Ferman