The Chill Factor (Special Edition) Blu-Ray Review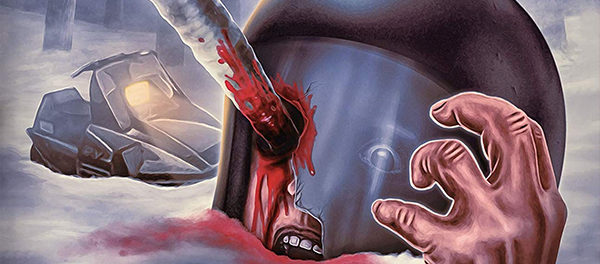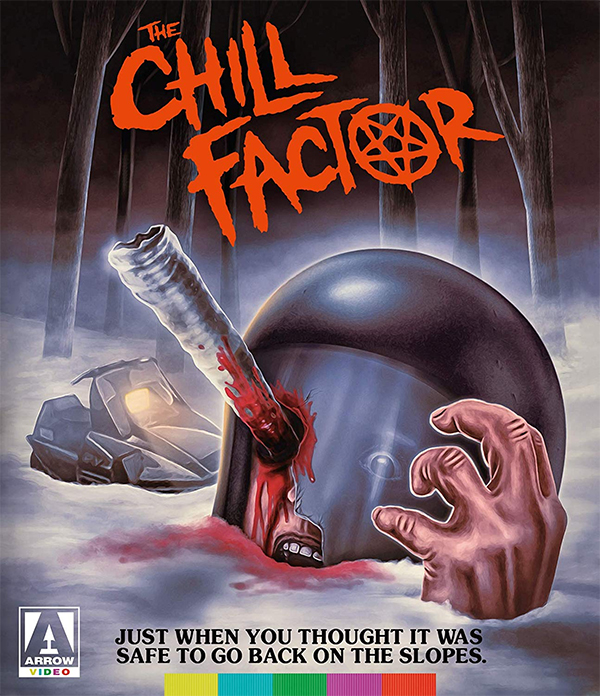 Arriving on Special Edition Blu-ray this week is the 1993 horror film, "The Chill Factor" (originally titled "Demon Possessed"). This was Christopher Webster's sole directorial effort and if you are familiar with the film, it isn't hard to figure out why. "The Chill Factor" is absolutely awful. That doesn't mean the obscure film doesn't have its share of loyal fans. If there wasn't a group of people out there that love "The Chill Factor", a company such as Arrow wouldn't have put this much work into delivering a newly restored blu-ray. Webster may not have been a gifted filmmaker, but he was an executive producer on such classics as "Hellraiser", "Hellraiser II" and "Heathers".
"The Chill Factor" centers on a group of friends who stumble upon an abandoned summer camp after one of them is injured in a snowmobile accident. They seek out shelter in the camp cabin, but things turn deadly when they awaken a demon that has now possessed their injured friend.  It turns out that this camp was used for satanic cults and the evil has never left.
Like I mentioned before, "The Chill Factor" is quite bad but it can be unintentionally humorous at times. If you are a fan, Arrow has delivered a release that is sure to please.  Aside from the new 2K restoration, you get new interviews with the film's makeup artist, production manager and stun coordinator. You also get a new audio commentary and a collector's booklet (included with the first pressing only). This one is definitely for the fans.
Bonus Materials
Brand new 2K restoration from original film elements
High Definition Blu-ray (1080p) presentation Original uncompressed stereo audio
Optional English subtitles for the deaf and hard of hearing
Brand new audio commentary with special effects artist Hank Carlson and horror writer Josh Hadley
Brand new on-camera interview with makeup artist Jeffery Lyle Segal
Brand new on-camera interview with production manager Alexandra Reed
Brand new on-camera interview with stunt coordinator Gary Paul
Still Gallery Original VHS trailer
Reversible sleeve featuring original and newly commissioned artwork by Marc Schoenbach TO BE REVEALED
FIRST PRESSING ONLY: Collector's booklet featuring new writing by Mike White
By: Marc Ferman