The Craft (Collector's Edition): Blu-Ray Review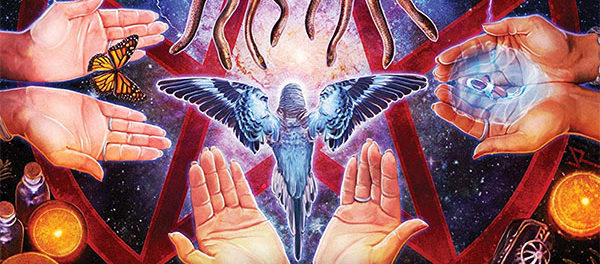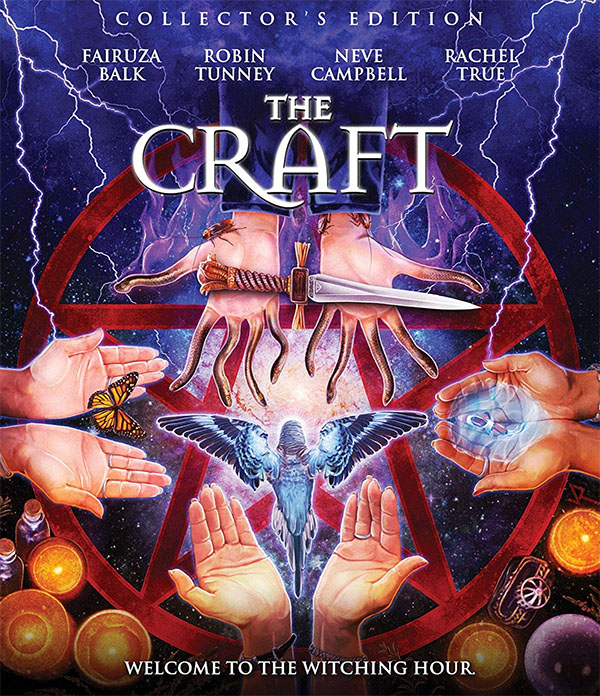 Arriving this week on Collector's Edition Blu-ray is the 1996 teenage witch classic, "The Craft".  Much like "Scream" which was released the same year and features two of the same cast members (Neve Campbell & Skeet Ulrich), this is a film that genre fans love, myself included.  One of the reasons it works so well is the casting of the leads, Fairuza Balk is the film's standout. However, Robin Tunney, Rachel True and Neve Campbell all bring something to the table.  Director Andrew Fleming who has mostly worked on comedy over the years, had only one other horror title under his belt, 1988's "Bad Dreams".  Though not very good, it did show he was capable-of-working within the genre.
Scream Factory has delivered a satisfying release with "The Craft". As far as new bonus features, we get new interviews with Fleming, producer Douglas Wick, co-writer Peter Filardi and makeup effects supervisor Tony Gardner. Unfortunately there are no interviews with the cast, but if you do not already own "The Craft" on Blu-ray, and you love the film, this is the best version out there.
Bonus Features
NEW Directing The Craft – An Interview With Co-writer And Director Andrew Fleming
NEW Producing The Craft – An Interview With Producer Douglas Wick
NEW Writing The Craft – An Interview With Co-writer Peter Filardi
NEW Effecting The Craft – An Interview With Makeup Effects Supervisor Tony Gardner
Audio Commentary With Director Andrew Fleming
Vintage Featurette – Conjuring The Craft
Vintage Featurette – The Making Of The Craft
Deleted Scenes With Optional Audio Commentary
Theatrical Trailer
By: Marc Ferman